Amatriciana, is without doubt one of Italy's most popular and loved pasta sauces. So easy to throw together in little time, it will surprise you for its deliciousness and effortless success. The original recipe from the small town of Amatrice,rigorously sees the use of spaghetti and no onion. In Rome the preferred pasta shapes are bucatini or rigatoni and onion can be added for a touch of sweetness.
Recipe for 2.
INGREDIENTS
Yellow onion, ¼ diced
Fresh chili or chili flakes, ½ teaspoon
White wine, a splash
Guanciale (pork jowl) , ¼ pound diced
1 jar San Marzano peeled tomatoes ( ½ pound)
Bucatini pasta, ½ pound
Sea salt, 1 table spoons
Extra virgin olive oil, 3 tablespoons
Pecorino Romano, 3 ounces grated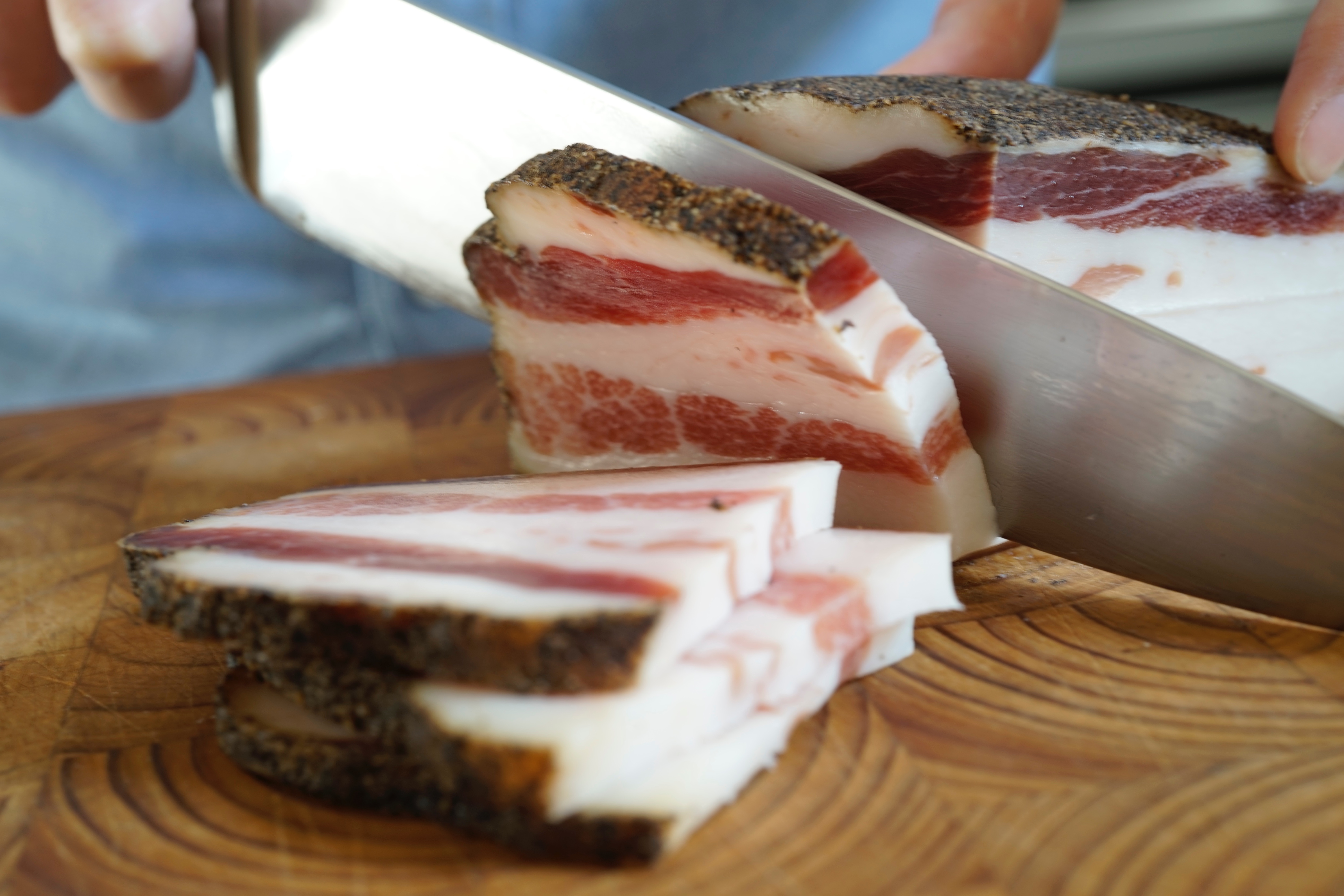 METHOD
Fill the large pot with water and bring to boil. In the meantime, heat the pan and add one tablespoon of extra virgin olive oil. On a medium to high heat add chili flakes and onion, stir and when it starts to brown add the guanciale. After a few minutes add a splash of wine. Once cooked through add the tomato, lower the flame and let simmer. At this point the water in the pot should be boiling, add the sea salt to the water. Cook the pasta in the boiling water for the suggested time on box. Stir occasionally so that it does not stick. The pasta should be still firm and 'al dente' when ready – try one! Drain the pasta in a colander, add the pasta directly to the pan with the sauce and toss for a minute or so. Add some pecorino. Serve with a drizzle of extra virgin olive oil and some more grated pecorino.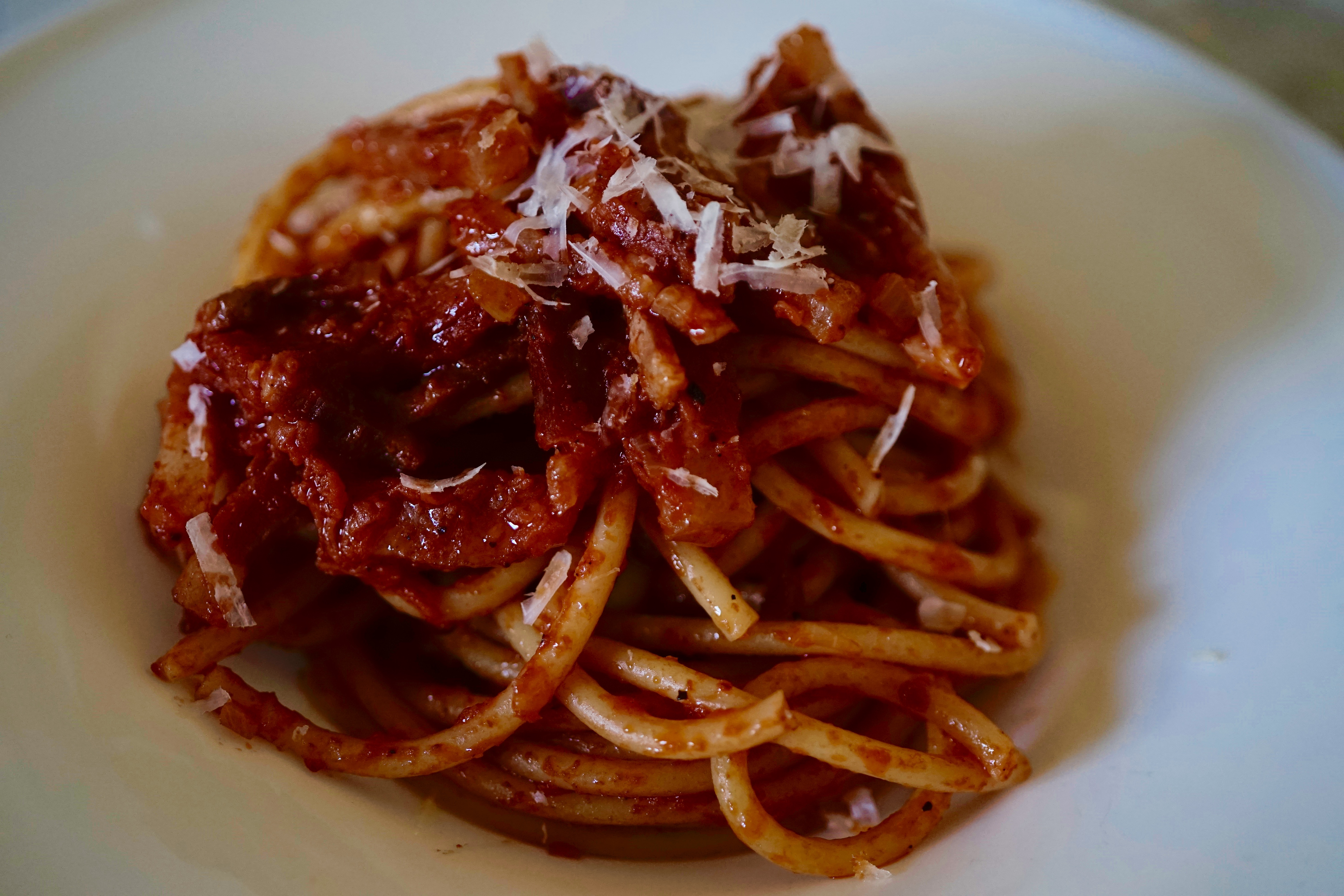 Buon appetito!