Christmas season is here and a long list of toasts & gatherings is around the corner. Organizing them is giving you a headache? Let us help you out the Italian way, it will make things easier than you've ever dreamed about, with outstanding results. Let us introduce you to the real Aperitivo, a certified recipe for success: standing (no endless hours discussing who sits close to who…), sipping delicious wine and tasting amazing finger food.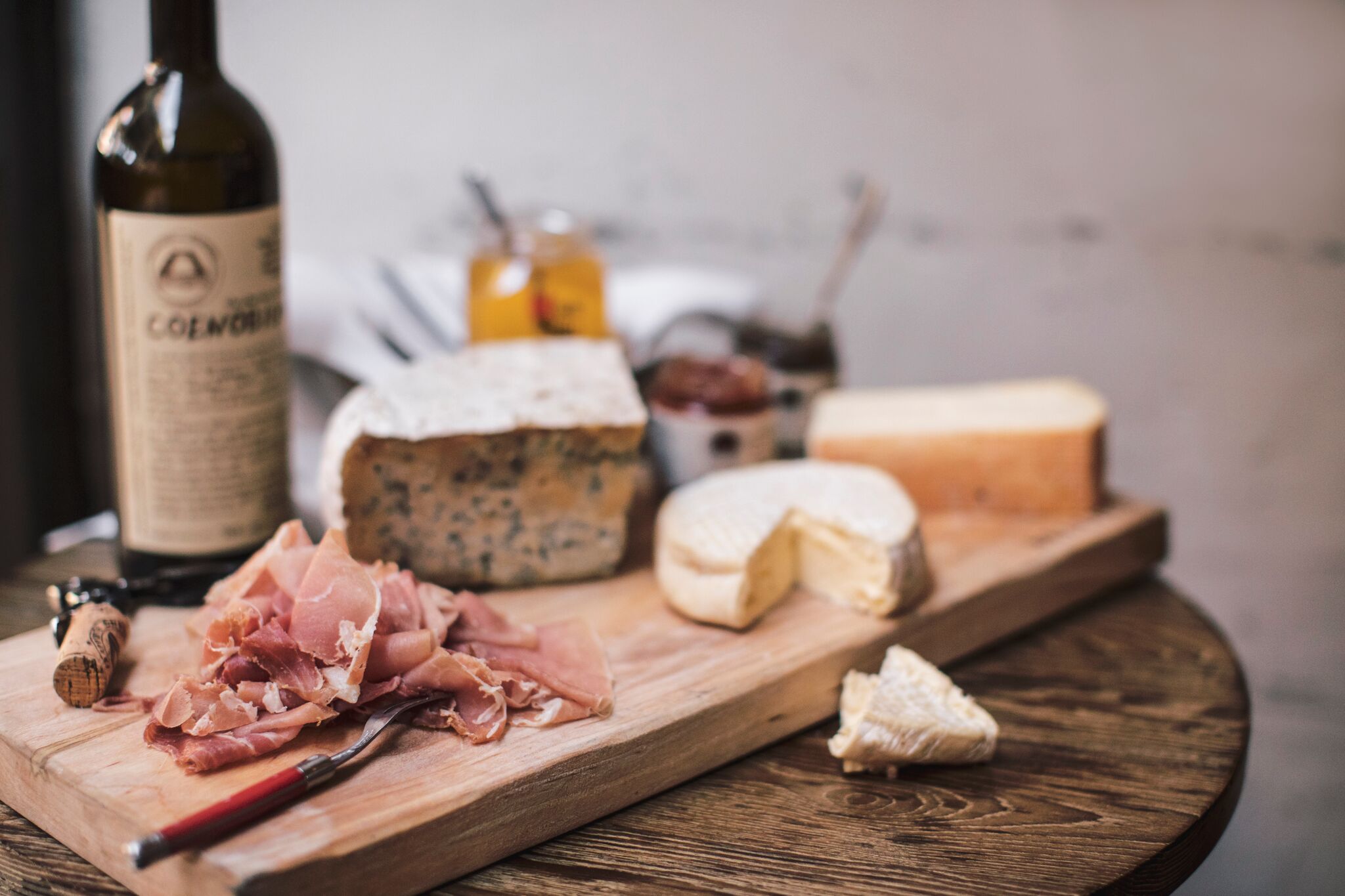 Italians have fine-tuned the aperitivo tradition and brought it to perfection, turning it into one of THE experiences people are desperate for when they travel to Italy. "Aah! let's have an aperitivo on the Canal Grande!". It's iconic. And following just a few simple rules, it can be yours, every day. Think drinks, but not cocktails. Now add delicious Italian food options you can nibble on, while chatting away with friends about what you'll be doing for Christmas and where you'll be having your family dinner.
What to serve:
– Sour dough bread & focaccia: place it on a chunky wooden board and slice as you go in order to keep its freshness
– Grissini: an Italian aperitivo must, these bread sticks are ideal to pick up spreads or wrap around charcuterie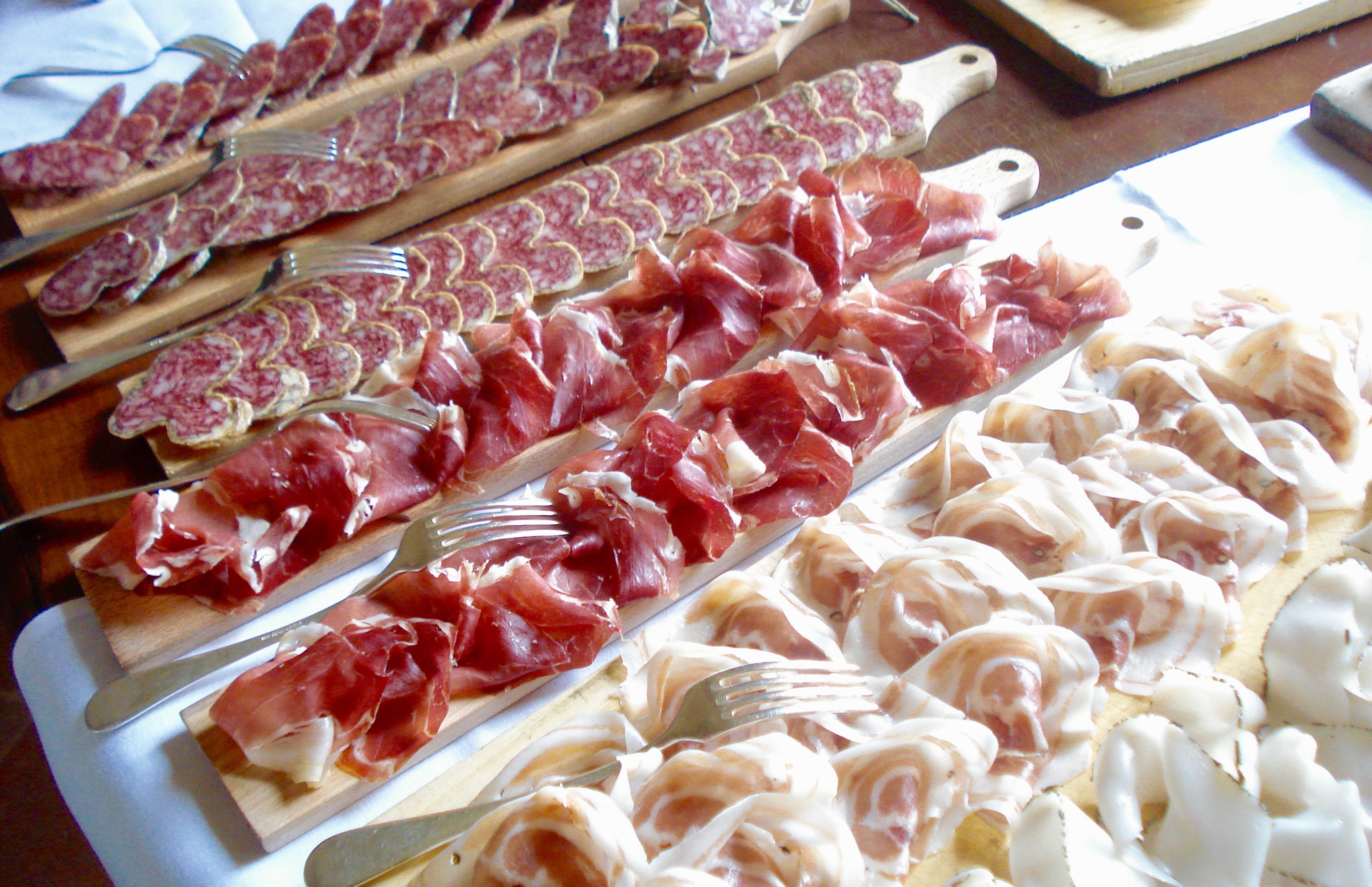 – Charcuterie: there are so many to pick from: different kinds of salami to slice, prosciutto crudo (a must!), spreadable 'nduja from Calabria (fantastic and quite spicy), chunky squares of mortadella…
– Artisanal cheeses: this is such a huge universe. Find your local cheesemonger and trust his selection of local & international delicacies. A good rule for the perfect cheese platter is to vary the kinds of milk the cheeses are made from (cow, goat, sheep…) as well as the ageing and style (blue, creamy, hard…). This will make your platter really diverse and interesting. Make sure to have different knives for each cheese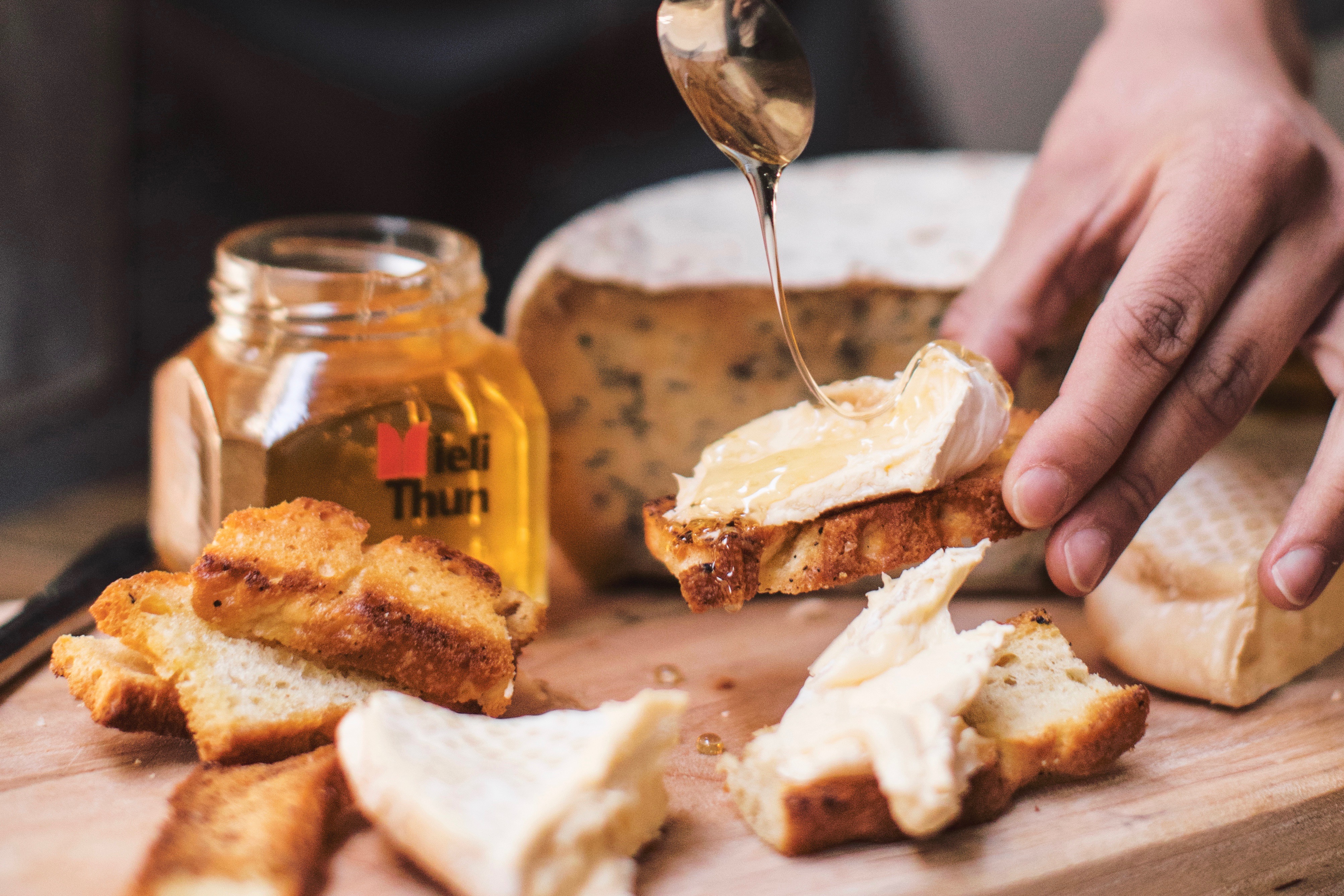 – Honeys, jams: these can be mixed and matched with cheeses and charcuterie
– Spreads: these can be bought or homemade. When buying, follow the rule "less is more". A short ingredient list means better quality 99% of the times
– Olives: find your favorite marinated mix, or marinate them yourself with EVOO, fresh herbs, garlic and lemon zest.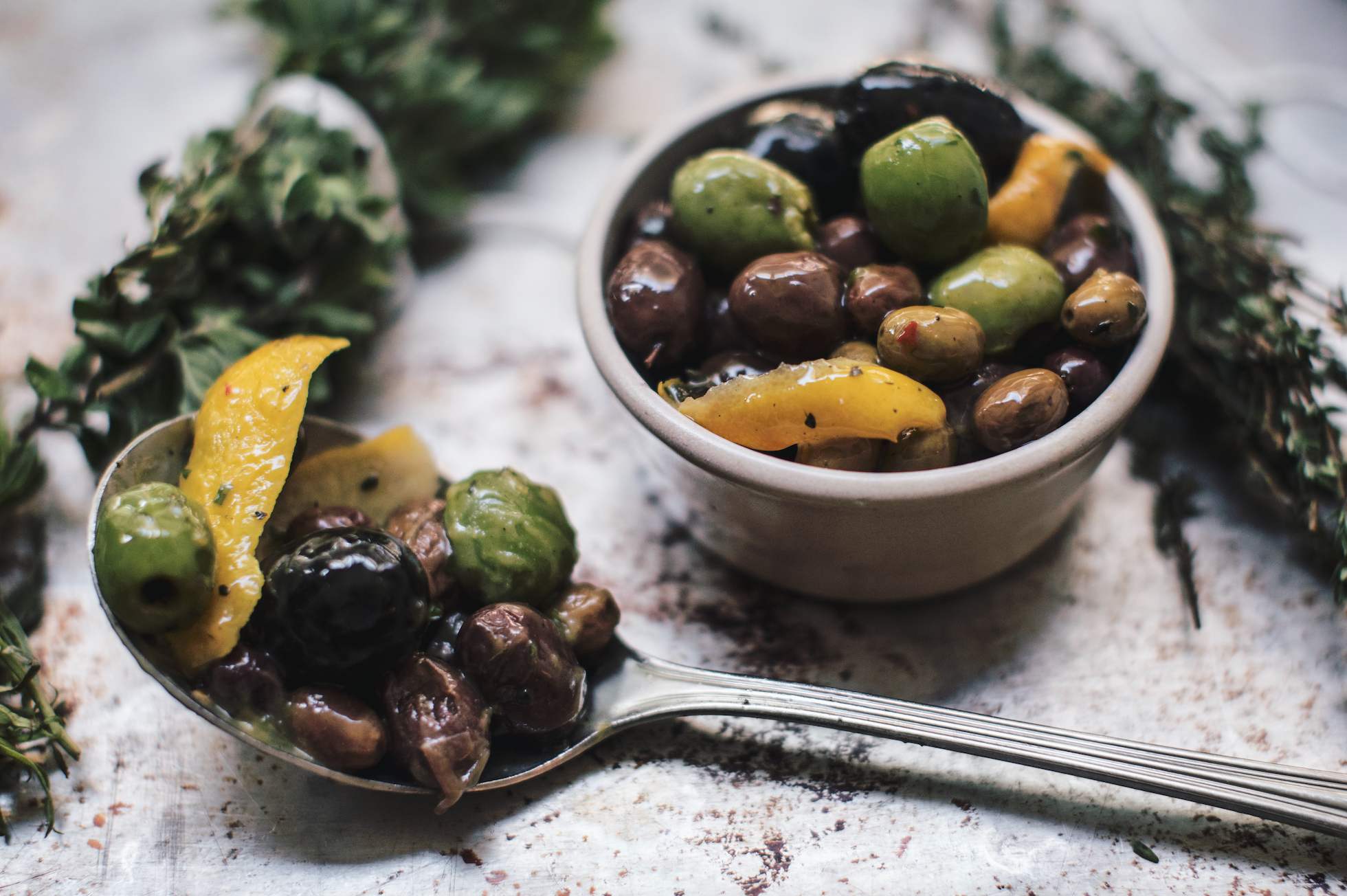 – Nuts: keep them simple, and for an Italian touch choose hazelnuts and pistachios
– Pickles: we don't have to teach you anything about pickles, right?
– Fresh fruit & raw vegetables: it's always fun to have something seasonal that can be eaten raw (mandarins) or paired with your spreads (carrots)
– Wine: we've got the perfect
guide
for you to pick the right wines (or advise your friends on which to buy…). Regardless, Christmas time is for bubbles!
This is your basics list, but you can of course complicate it or make simpler as you wish. You could for example make
polpette
, or prepare some
bruschetta
. Any kind of finger food works, small sandwiches, skewers.. everything is entirely scalable and up to you!
Plating is key!
Take your time to bring a beautiful aesthetics to your table. Use wooden boards – for breads, cheeses and salami – and pull out your best platters for prosciutto slices and focaccia. Ceramic bowls in different shapes & sizes for olives, nuts, pickles, honeys and jams. Grissini look great if you present them like a bunch of flowers in a tall wide glass.
Decorate your table with candles, flowers and bunches of fresh herbs. A large rustic loaf of bread, a whole salami to slice as you go or a basket full of fruit adds that grand atmosphere of special occasions. And remember that little garnishes go a long way when plating. For example add color by spreading edible flowers on your wooden boards next to the cheeses & charcuterie. Don't leave empty spaces and have fun creating an ensemble that seduces the eye. Everyone feels at home when they are offered food that is both delicious and wonderfully displayed.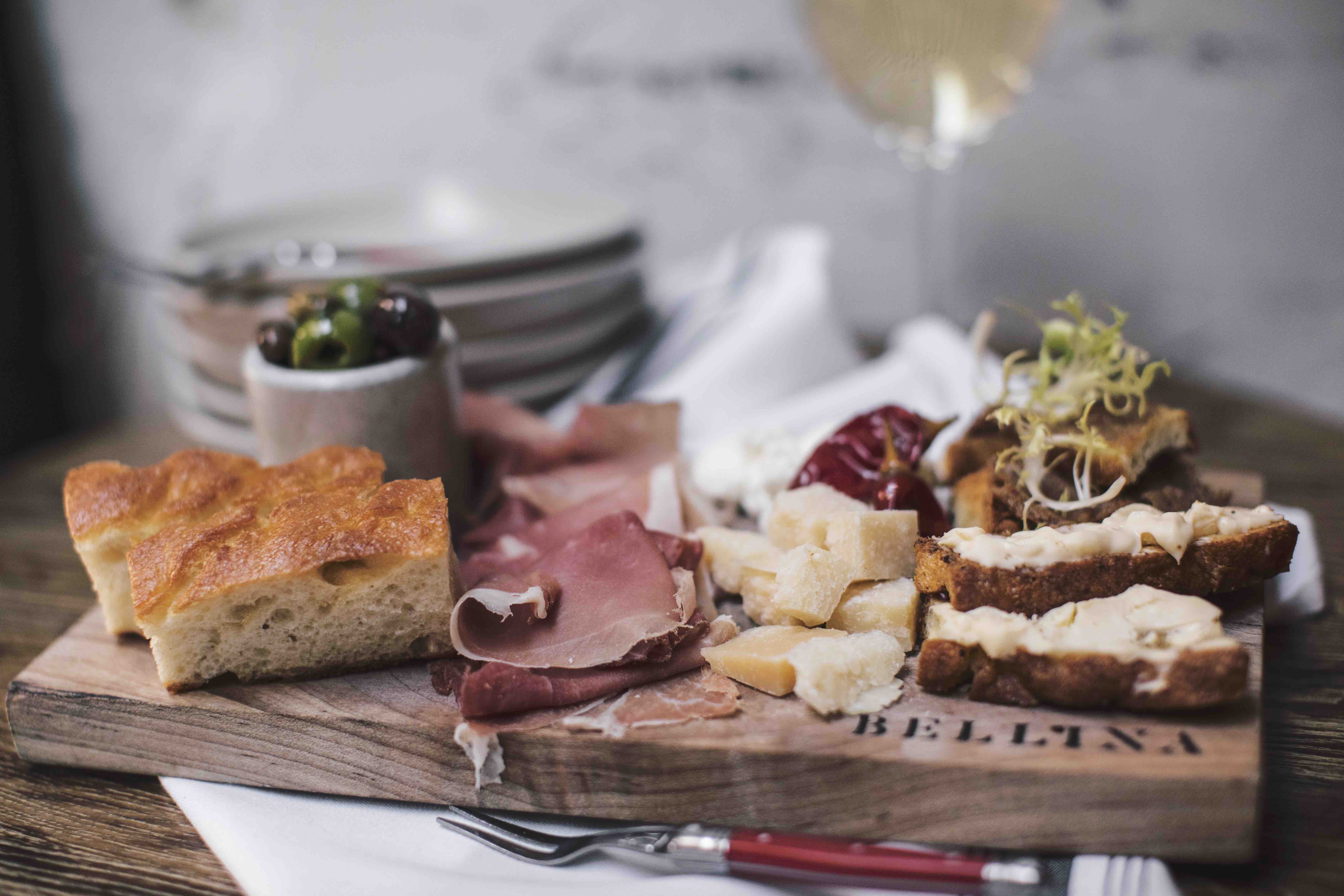 …and BUON NATALE!