We bet you wouldn't even tell there's no gluten in these paccheri. They are made from just corn and rice, an innovative take on a classic pasta shape that is gluten free and certified organic. Gluten free pasta can often be upsetting compared to the real thing but it's quite amazing how these paccheri practically keep the same consistency resulting in the perfect alternative for who can't go for traditional pasta. Corn flour is rich in vitamins A, E and PP and today we are suggesting this delicious seasonal recipe featuring broccoli.
Besides having barely no calories, plenty of vitamin C as well as zinc, iron, vitamin B and K, broccoli are your green weapon against cancer: there's a molecule inside capable of shutting down an enzyme responsible for the formation of a variety of tumours. When you pick your broccoli at your local farmers market remember: color is your guide. You don't want them to be light green / yellowish, it means they're old. You're looking for a uniform dark green color, with a stiff consistency. If it breaks apart under your fingers, leave it on the shelf.
Grab a pack of gluten free paccheri by Pastificio Morelli from our market and try this at home. It's easy, fast, delicious and you'll come back for more.
Ingredients
1 pack gluten free paccheri by Pastificio Morelli
1 broccoli
7 ounces diced pancetta
1 clove garlic
1 fresh chili
1 red onion
EVOO Mosto by Roi
7 ounces Parmigiano Reggiano cheese
salt
Directions
Boil a pot of water for the pasta. In a pan heat 2 tbsp of EVOO, add the garlic and chili. Sizzle for a few minutes, then add the onion and cook until soft. Then add the pancetta and cook for 5 minutes. Slice the broccoli into bite size pieces, and add to the pan.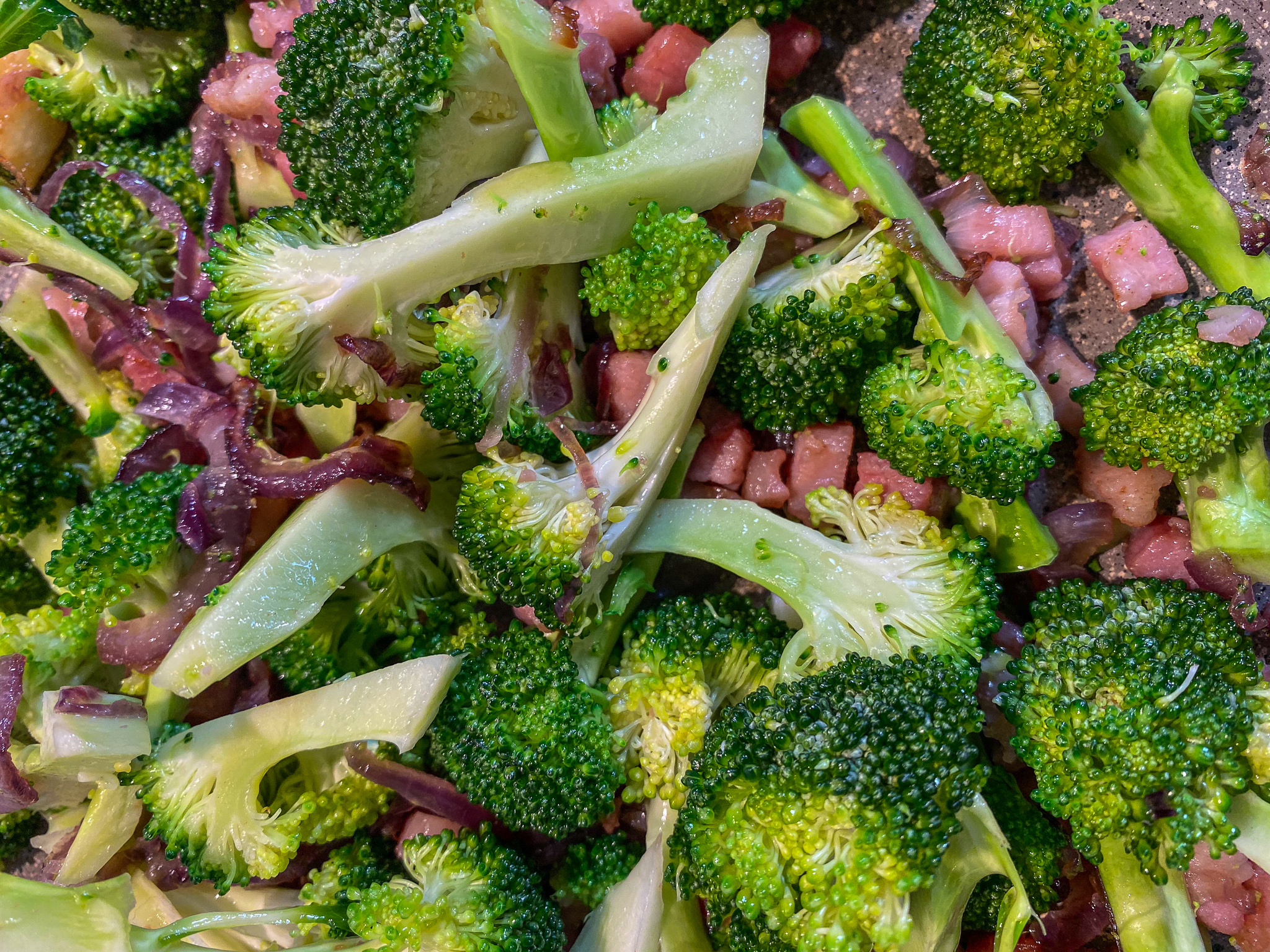 If the sauce dries out, add a few tablespoons of boiling water to the pan. Salt the water and cook the pasta for 16 minutes. Once drained add to the pan, with 2 tbsp of EVOO and half of the grated cheese, mix well over a medium flame. Serve with EVOO and grated Parmigiano Reggiano.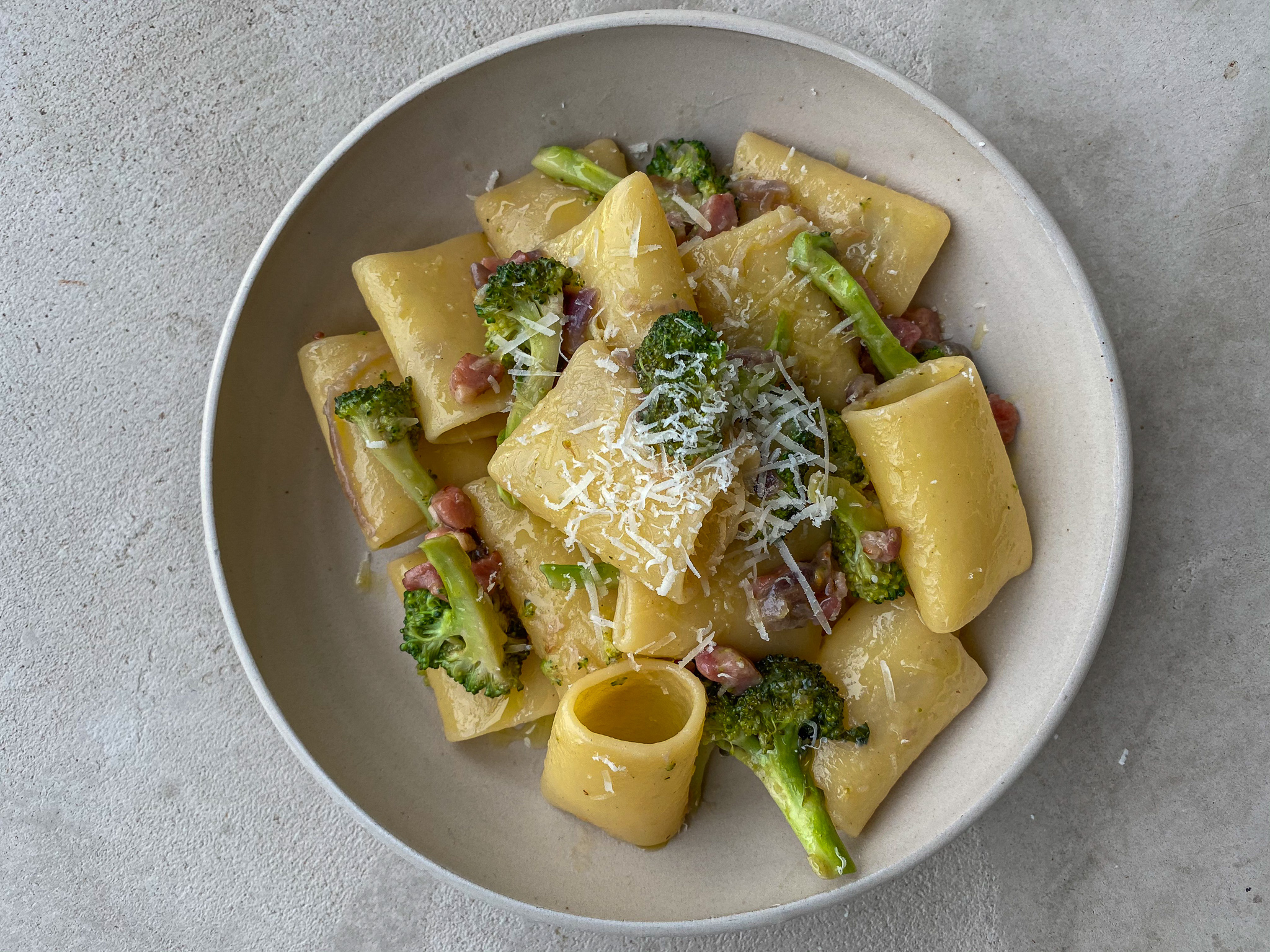 Buon appetito!