The times we live in are unprecedented. Supporting each other and our community is vital, more than ever. We must all focus on staying safe at home as much as possible, for our own good and for the good of people all over the planet.
The good side is being able to enjoy our loved ones cooking some beautiful homemade meals, and there are few things as comforting as homemade pizza. That perfume of the dough rising in the oven, it will bring a smile to your face as it spreads all over the house… an easy recipe that mainly needs time. Something we finally all have, these days!
INGREDIENTS
Mother yeast, 1 ounce (2 tablespoons) – Lievito Madre by Molino Rossetto
00 flour, 1 pound (500g)
Lukewarm water, 300ml
Sea salt, 1 tablespoons
Sugar, 1 tablespoon
Extra Virgin Olive Oil, a few tablespoons
½ pound Tomato salsa
1 pound Mozzarella
Fresh basil to garnish
METHOD
In a bowl add flour, mother yeast, sugar, salt and water. Mix well and knead for about 10 minutes until smooth and uniform. Shape into a ball, cover with a damp clean tea towel and let sit for about 2 hours, or until the dough has roughly doubled in size. Preheat oven to 375 F.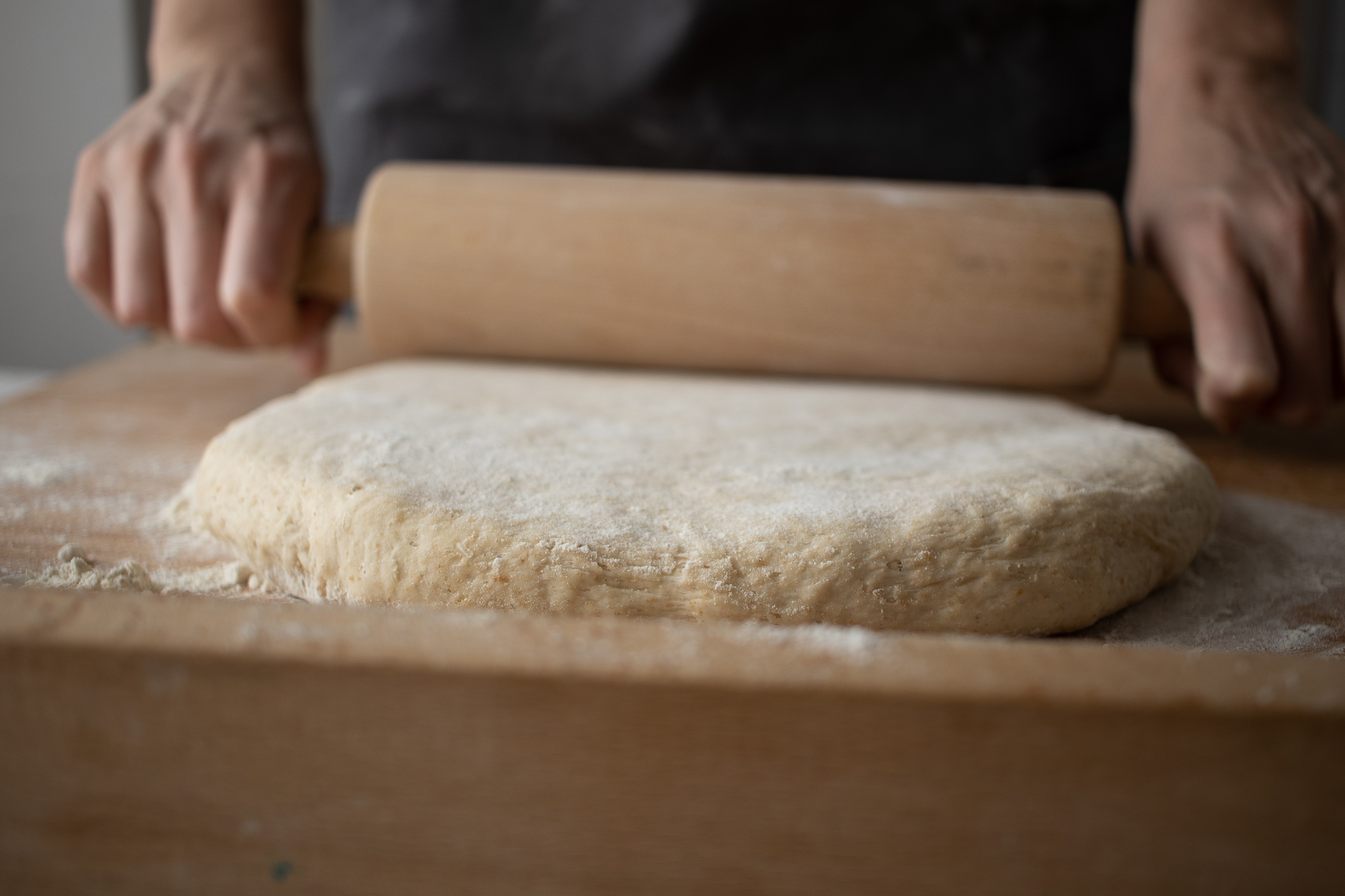 Roll the dough lightly using a rolling pin, and some flour to handle.
Then place into a baking tray, cover with a layer of tomato salsa and add pieces of hand torn mozzarella.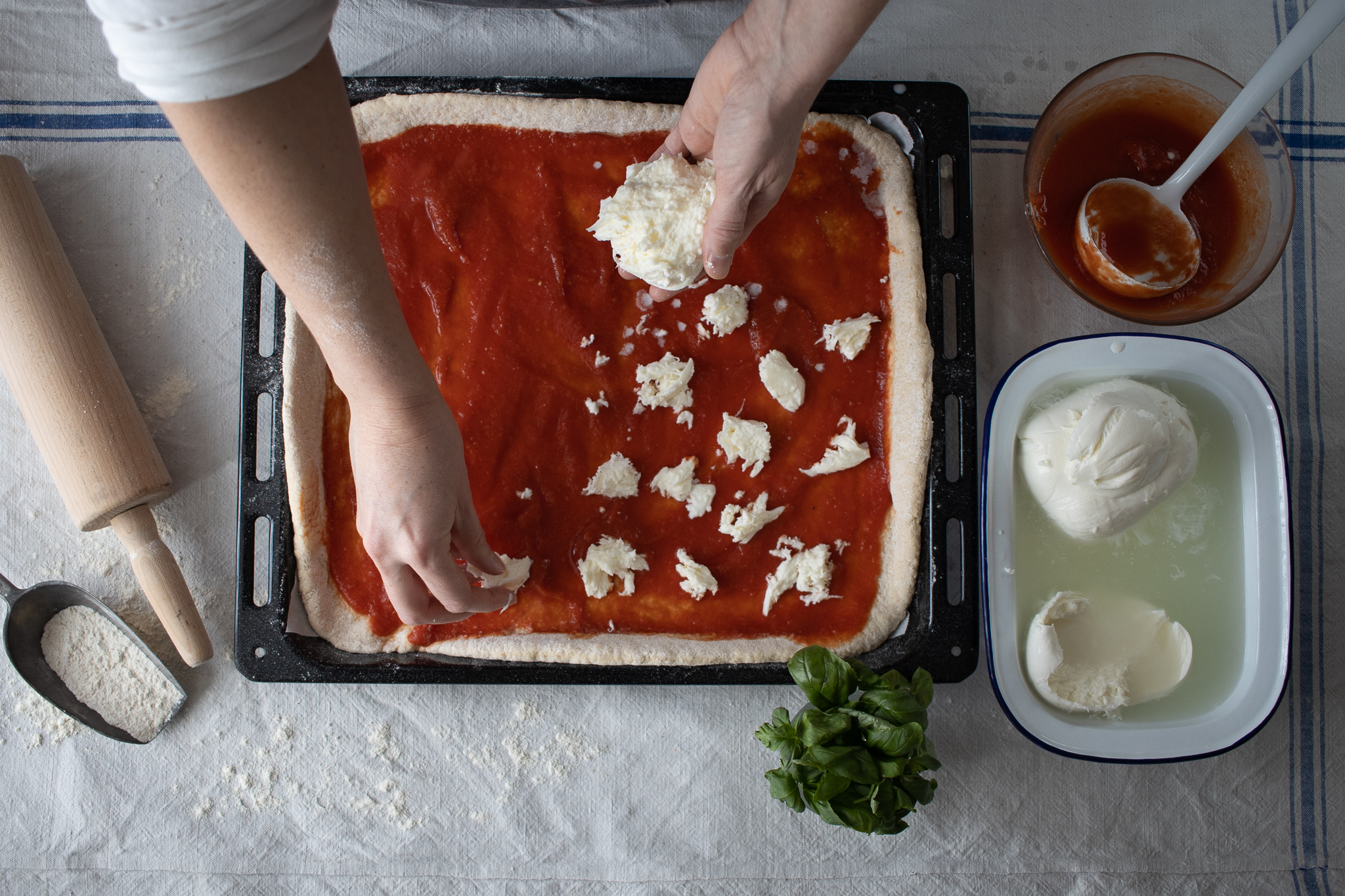 Bake for about 30 to 40 minutes, until the crust looks crispy and light brown. Garnish with basil and sprinkle with EVOO.
This is a recipe for a classic margherita pizza, but is the perfect canvas for creating your tailored favourite flavor. Add veggies, prosciutto, peperoni, other kinds of cheese, olives, anchovies, capers, the combinations are endless!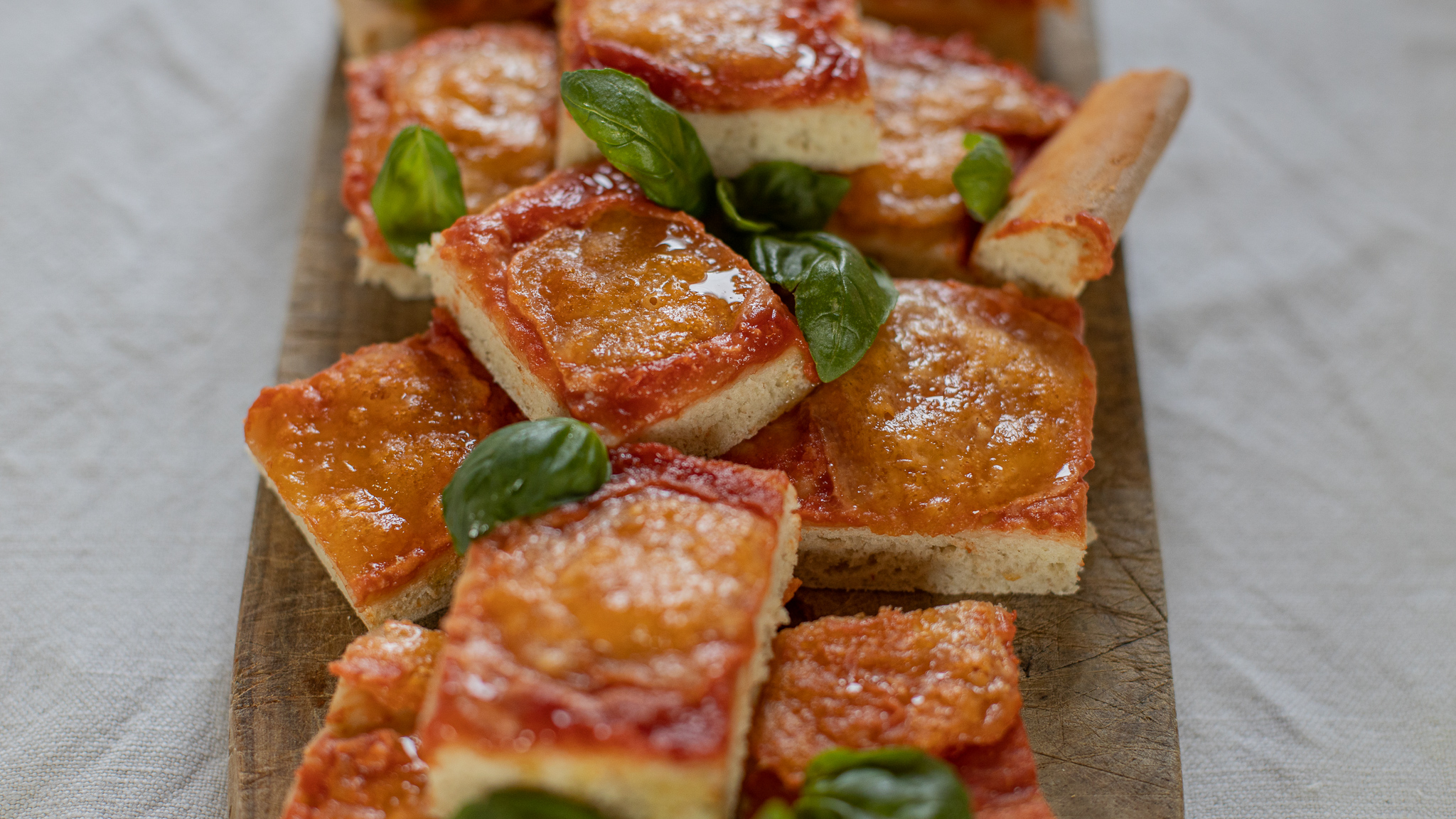 Buon appetito!