Sweet and sour baby onions are a traditional side dish from Emilia Romagna in northern-central Italy. An extremely simple recipe, to savour the sophisticated flavours of the lands where balsamic vinegar originates. They are a great side to meat dishes and pair beautifully with cheese. Can be fun to add to sandwiches, say blue cheese and ham? Serve chilled or warm.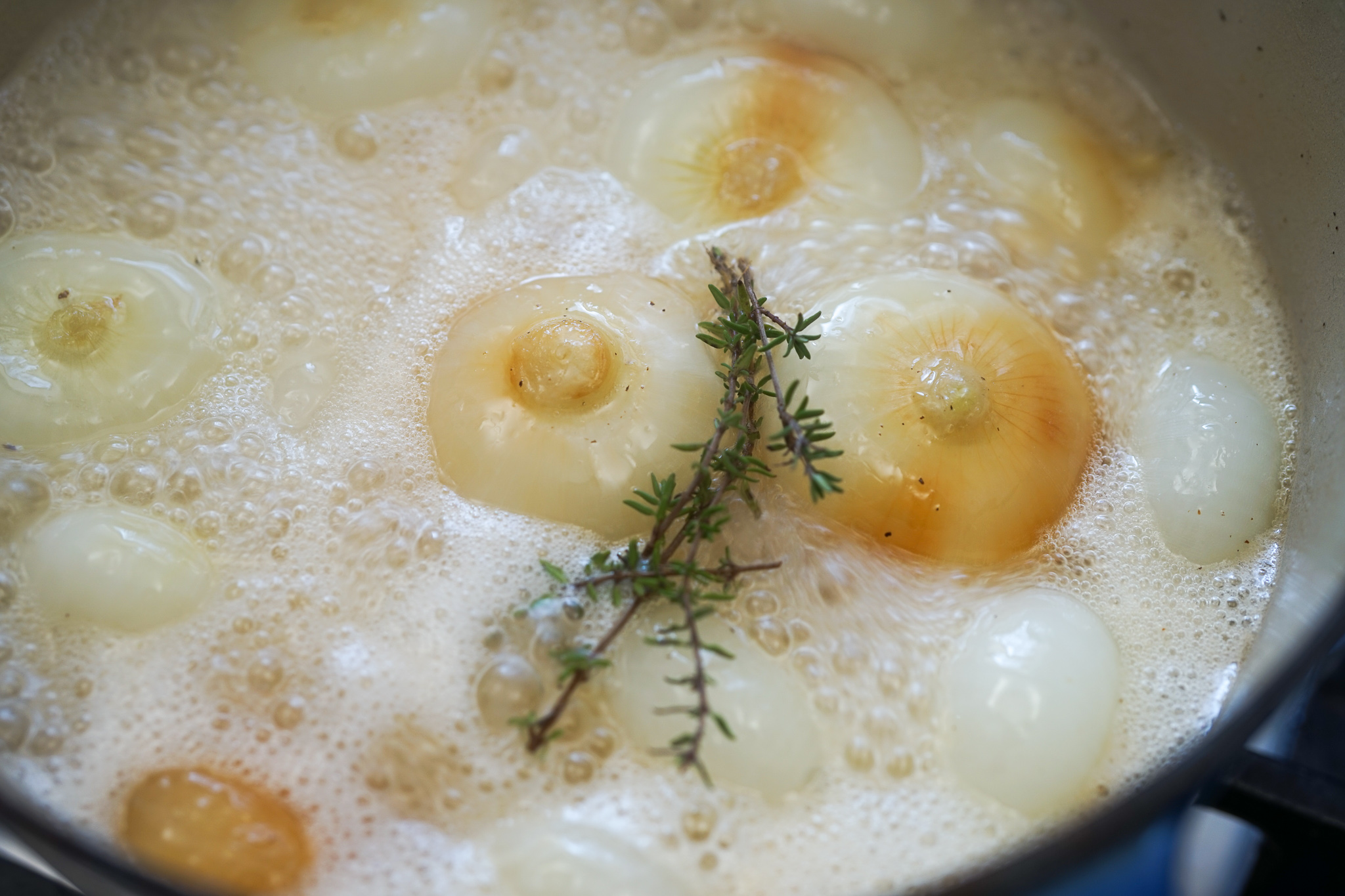 Ingredients:
1 lb peeled baby onions
2 tbsp butter
2 tbsp sugar
3 tbsp water
3 tbsp white condiment by Giusti
A few branches of thyme
Salt and pepper to taste
Directions:
In a saucepan heat sugar, water and butter. Once butter is melted add the onions and season with salt and pepper. Add the vinegar, cover and cook for 5 minutes. Stir occasionally and add the thyme. Cook for another 15 minutes or until brown.
Buon appetito!