Baci di dama – the name of this iconic Italian cookie – translates to lady's kisses since its unique shape resembles a woman's lips in the act of giving a kiss. Originally from Tortona in Piedmont, they were first created about two centuries ago by one of the cooks of the royal court of the Savoia family.
They make for a heavenly romantic treat: soft, crumbly, rich and comforting.
INGREDIENTS
7 oz Peeled Almonds
7 oz Sugar
7 oz 00 Flour
7 oz Butter
7 oz Bitter Dark Chocolate
1 oz Bitter Cocoa Powder
DIRECTIONS
Place the almonds on a baking tray and roast for a few minutes or until golden brown at 360°F.
Then blend the almonds with 2oz of the sugar, using an electric blender. Mix until fine, like a coarse flour.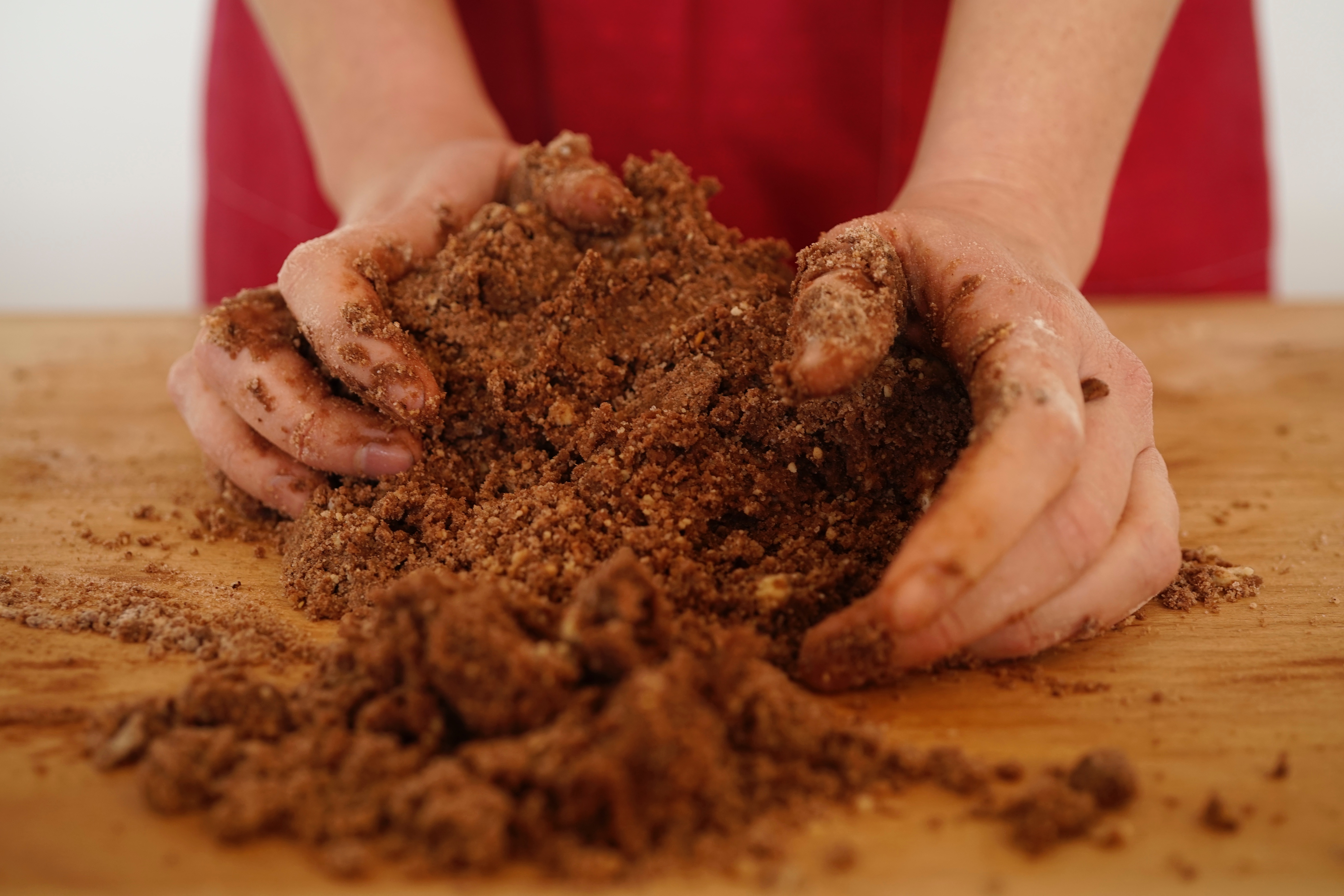 On a clean surface, pour flour, remaining sugar, blended almonds and cocoa powder. Chop the butter into small pieces, and mix with all dry ingredients. Try not to work the dough for longer than necessary. Once all ingredients are mixed cover with aluminum/plastic wrap and refrigerate for about 30 minutes.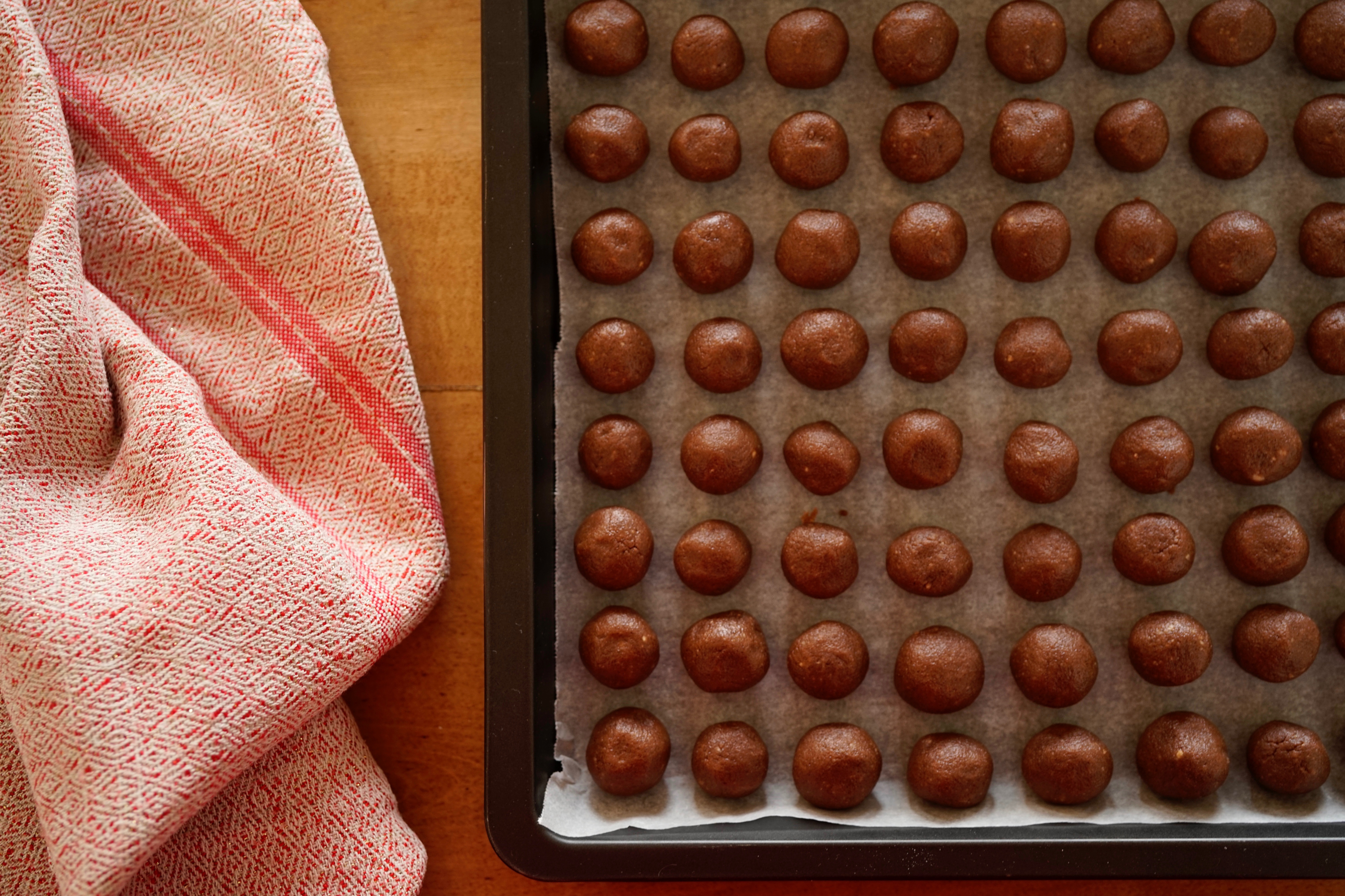 Roll the dough into small balls, the size of a large olive. Place on a lined backing tray. Bake at 320°F for 20 minutes.
Melt the dark chocolate: use 2 pots, a larger one full of boiling water, and place the chocolate in a smaller one. Place this pot inside the larger one with the water so that chocolate melts delicately and does not burn (bain-marie technique).
Once the cookies are cooked and cooled, take two at a time and stick them together on their flat sides using some melted chocolate in between to get them to stick, forming a sandwich like shape.
Buon appetito!