Meatballs are one of those incredible inventions that travel the world uniting cuisines from across the globe. There's Kofte in the middle east, Almôndegas in Portugal, Hịt viên in Vietnam served in Pho, or Lihapullat in Finland, made with reindeer meat…and so on.
The classic American perception of "spaghetti meatballs" is actually no traditional Italian dish. It was most probably invented by Italian immigrants in New York during the early '900: being originally from a poor background and finding plenty of meat in the US (back in Italy meat would be on the table basically only during major festivities), they began adding extra meat to many of their recipes. The abundance of meat for them was a symbol of success.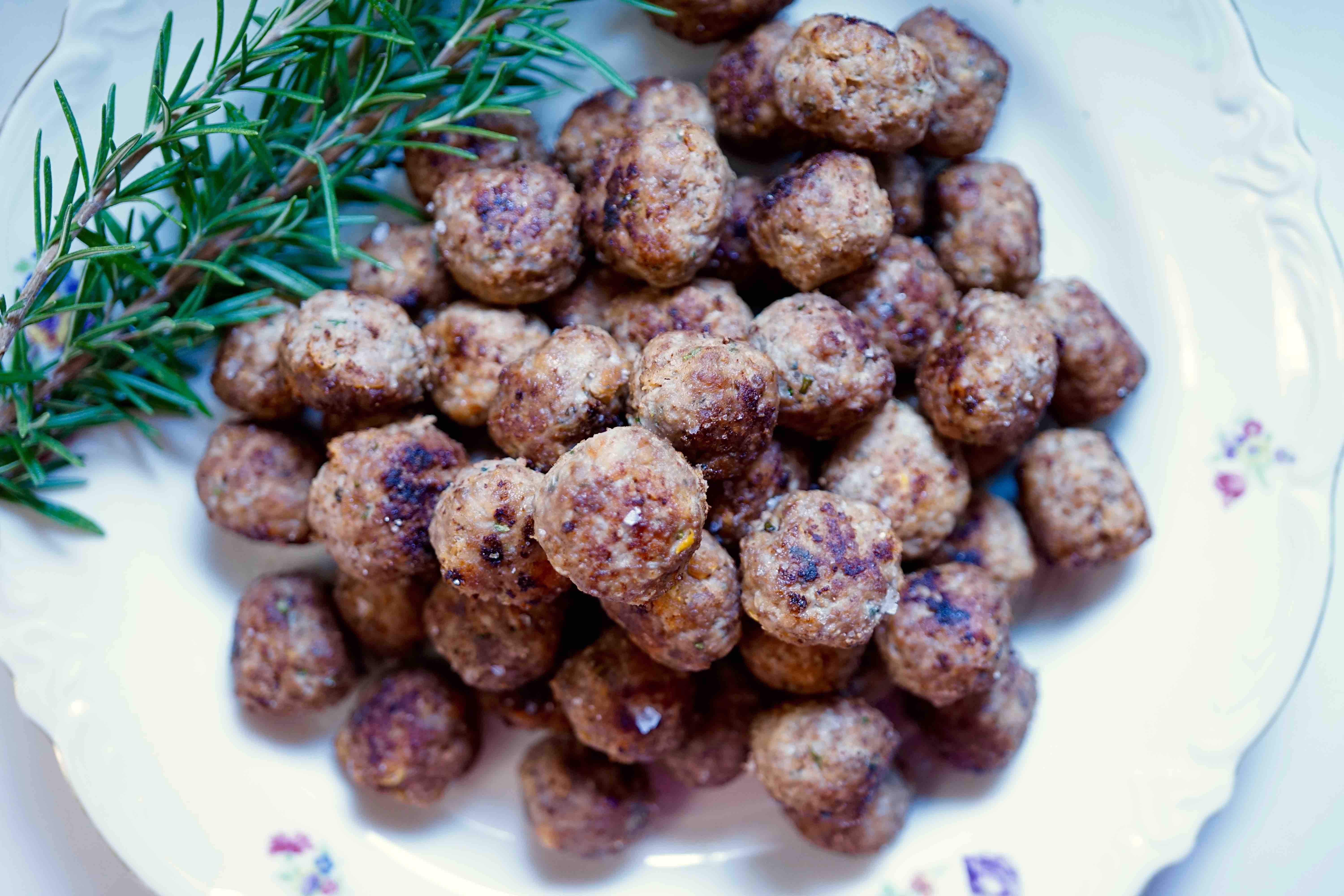 "Polpette" is one of the most popular recipes in Italy. They change from town to town as far as ingredients, size and recipe are concerned. In some parts of southern Italy polpettine (a smaller size of the American meatball) are indeed served with pasta, but never spaghetti. They are often cooked in the oven as a "pasta al forno" dish. Across Italy they can also be served as a "secondo", cooked in a white wine sauce, or in red sauce, and they can be baked instead of fried. This recipe is for an aperitivo style polpette. Consider it like finger food. Served in bars and "osterie" all across northern Italy, they represent the perfect aperitivo food with a glass of wine. And they can be a fantastic party food. Perhaps we've given you a tip for holiday season?
Polpette – Italian meatballs
1 lb ground beef
1lb ground pork
1 egg
½ lb stale bread
1 cup milk
1 lemon zest
½ lb parmigiano reggiano
1 bunch fresh herbs
1 cup frying oil
sea salt and pepper to taste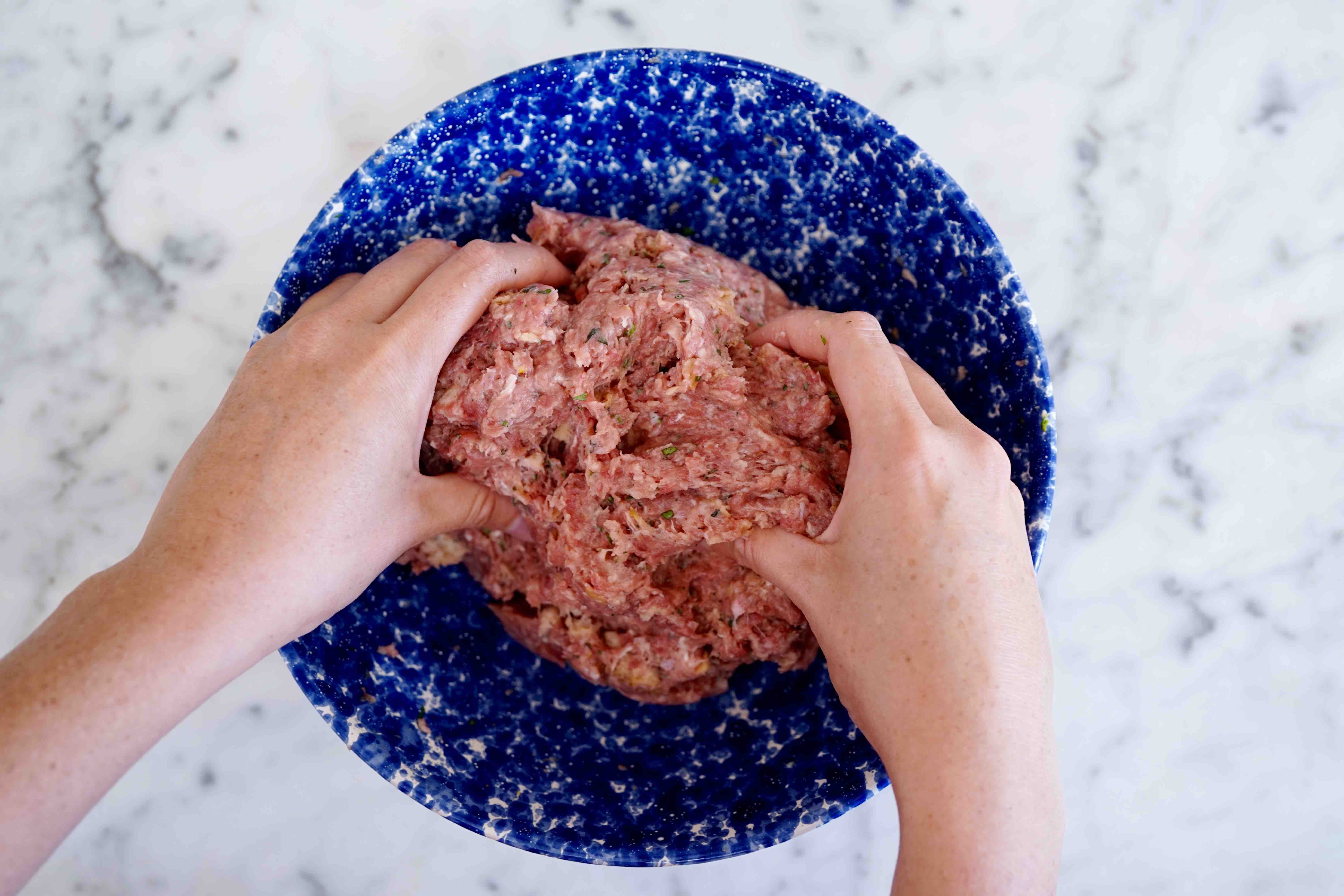 Method:
Soak the bread in the milk until soft. Then add all ingredients except for the oil. Mix well. Roll into bite size balls.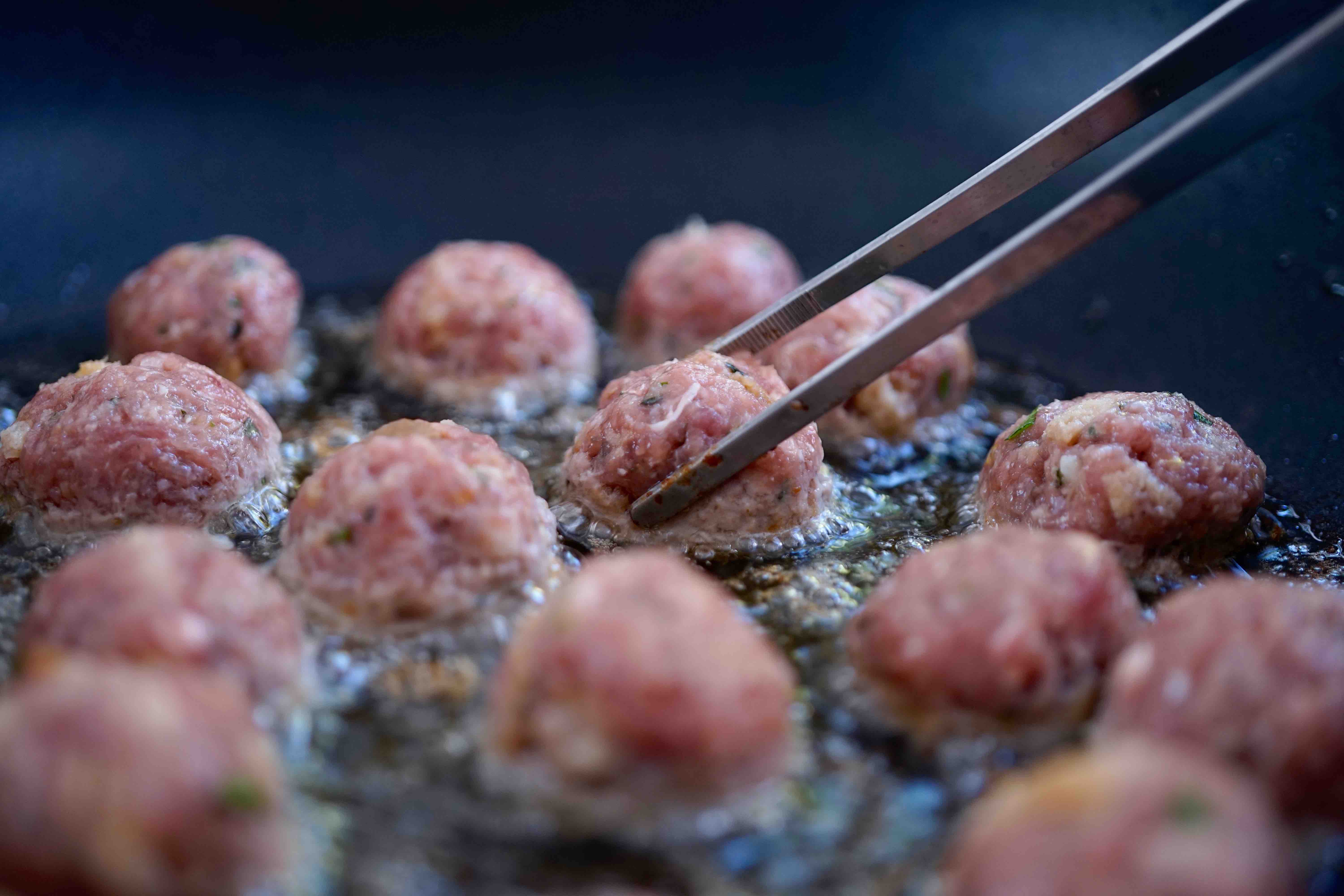 Heat the oil in a frying pan, fry the meatballs, turn them once, then drain onto paper towels. Sprinkle with sea salt and serve warm. They are equally delicious served cold!