And it's a short season, so make the most of them while they're around! Zucchini literally capture  the color of early summer. We all feel just great and it's 
such a fantastic moment to spend time outdoors thanks to longer days and warmer temperatures.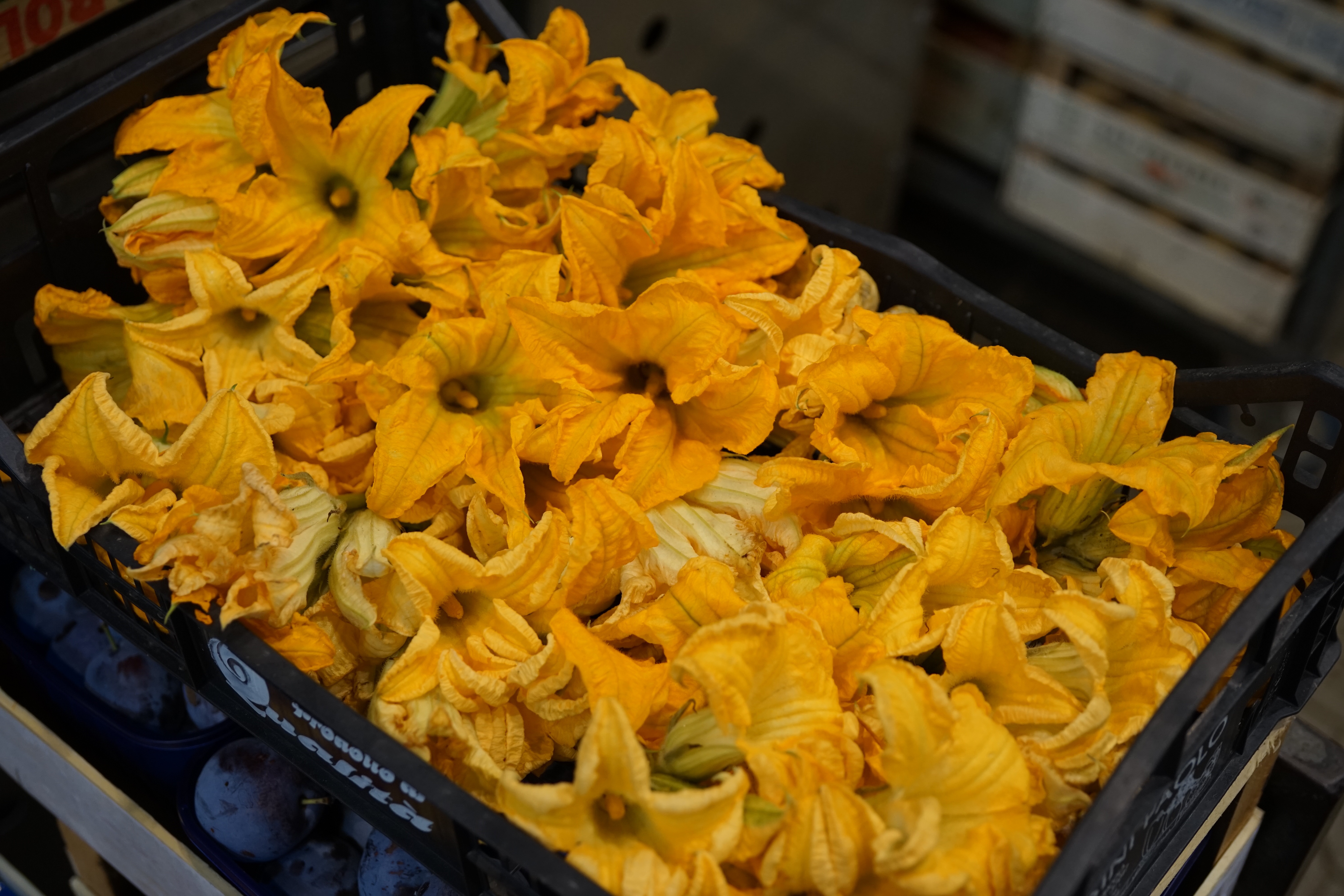 The size of zucchini's edible flower makes it the perfect container, an invitation for stuffing! And they
 can be eaten raw, simply torn into a salad, adding a great touch of color to a zucchini risotto or pasta sauce. But if you stuff them, you can't go wrong. 
You can either stuff them with rice and meat and bake them in the oven or go the classical way: a strip of mozzarella, an anchovy and then deep fried in batter. Beware, this is a recipe that fuels addiction. When these blossoms will be out of season, you will be in despair.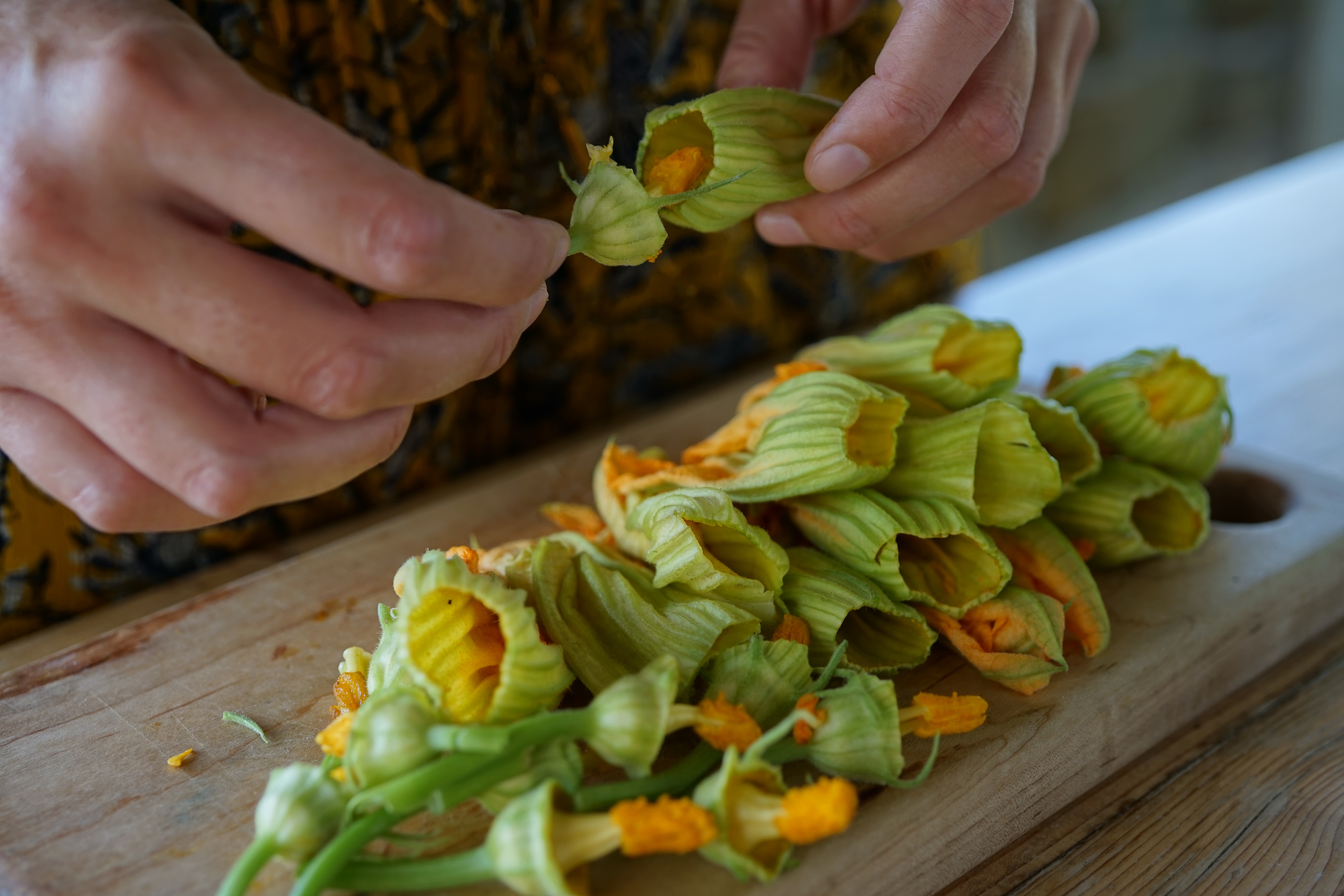 Recipe for stuffed fried zucchini flowers
INGREDIENTS:



10 zucchini flowers


1 mozzarella ball
10 anchovy fillets
1 egg
¼ lbs. all-purpose flour
5 tbsp. sparkling water (very cold)
A sip of beer
1 lt. frying oil
salt for seasoning
PREPARATION:
Take out the pistil from each flower by delicately slicing off the end with the stalk, leaving the flower whole. Chop the mozzarella into strips 1″ large and roughly long as the flowers. Stuff each flower with a strip of mozzarella and 1 anchovy. Then make your batter: beat one egg into a bowl and add the flour. Using a whisk get rid of any lumps, then add the cold water and the beer. Any alcohol works, could be prosecco or a spirit. The batter should be nice and dense, similar to that of pancakes. Heat your frying oil, then cover each flower in batter and directly bring to the pan for frying.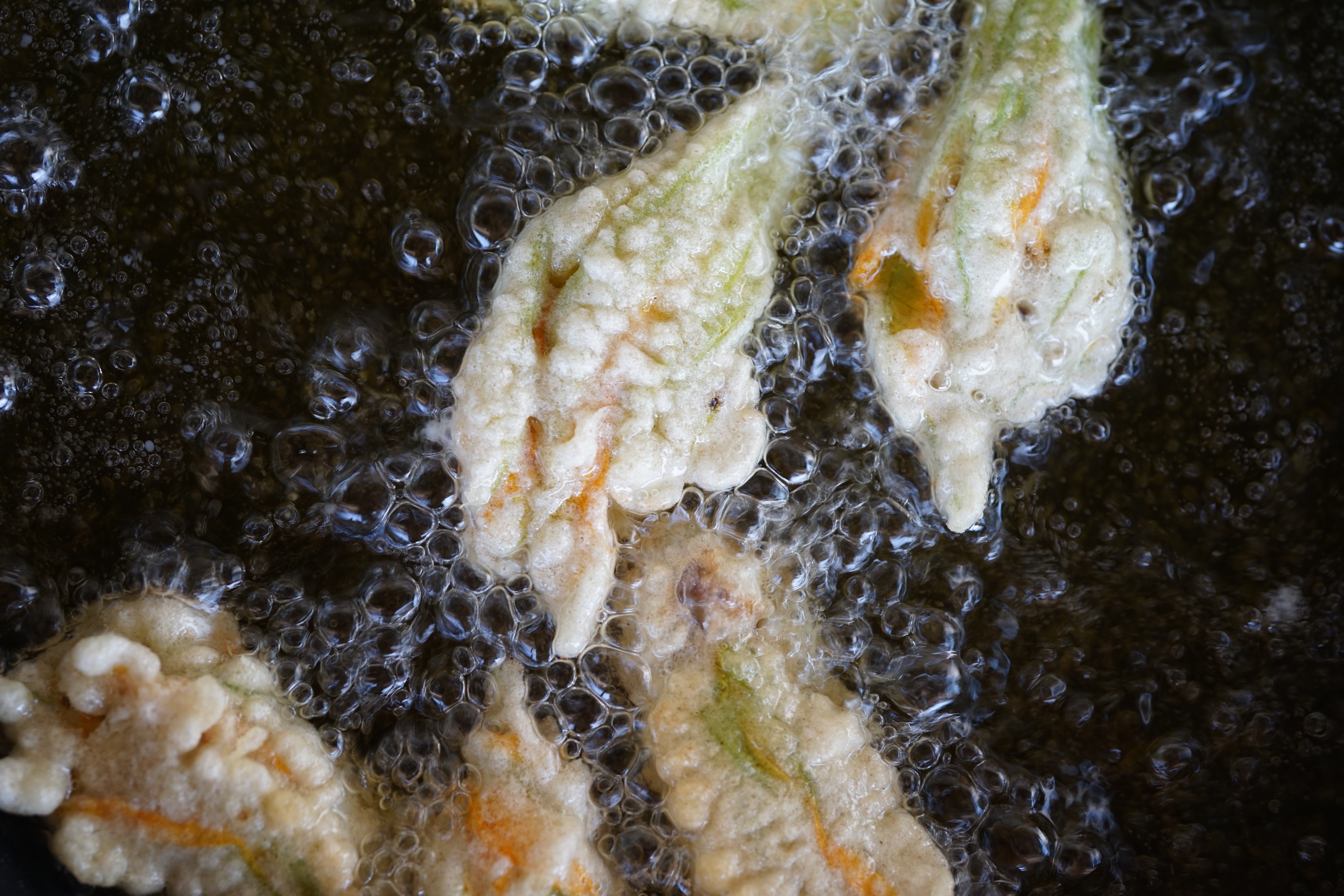 Fry for about 3 minutes, or until slightly golden. Turn them around after about 1 minute. Pad the flowers with paper towels to loose any excess grease, add salt and serve hot.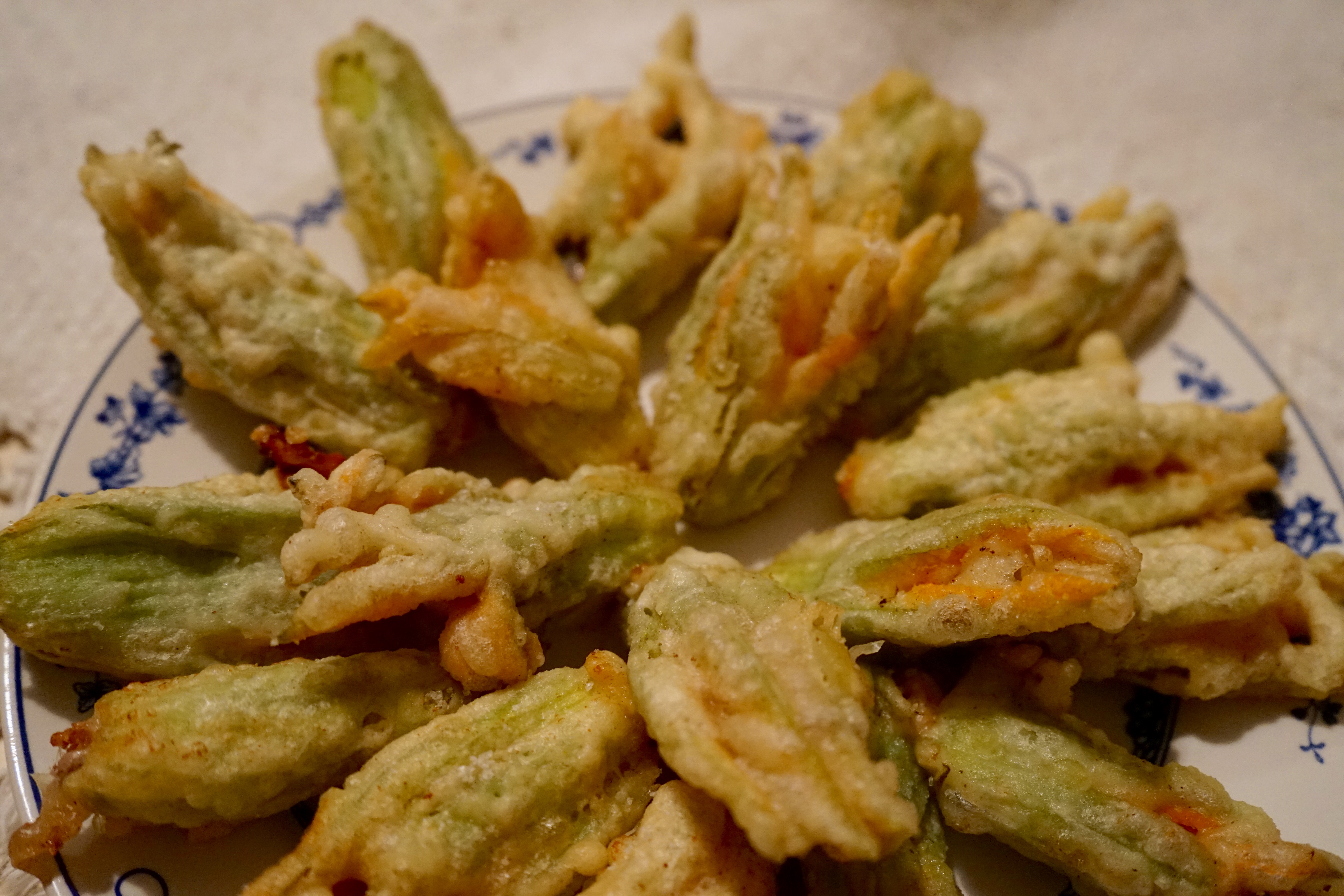 Check out the video recipe
here
.