When your eyes stumble upon a bush of blackberries it's like walking into mother nature's jewelry store. Beautiful ripe berries like clusters of black pearls mature in the peak of summer. A precious gem that can only be picked by hand, usually from wild thorny bushes. The season is quite short and lasts only a few weeks so we make the most of it with different recipes. Traditionally, berries call for making jam, yogurt, cakes and crostata – a shortbread crust, filled with pastry cream and topped with blackberries.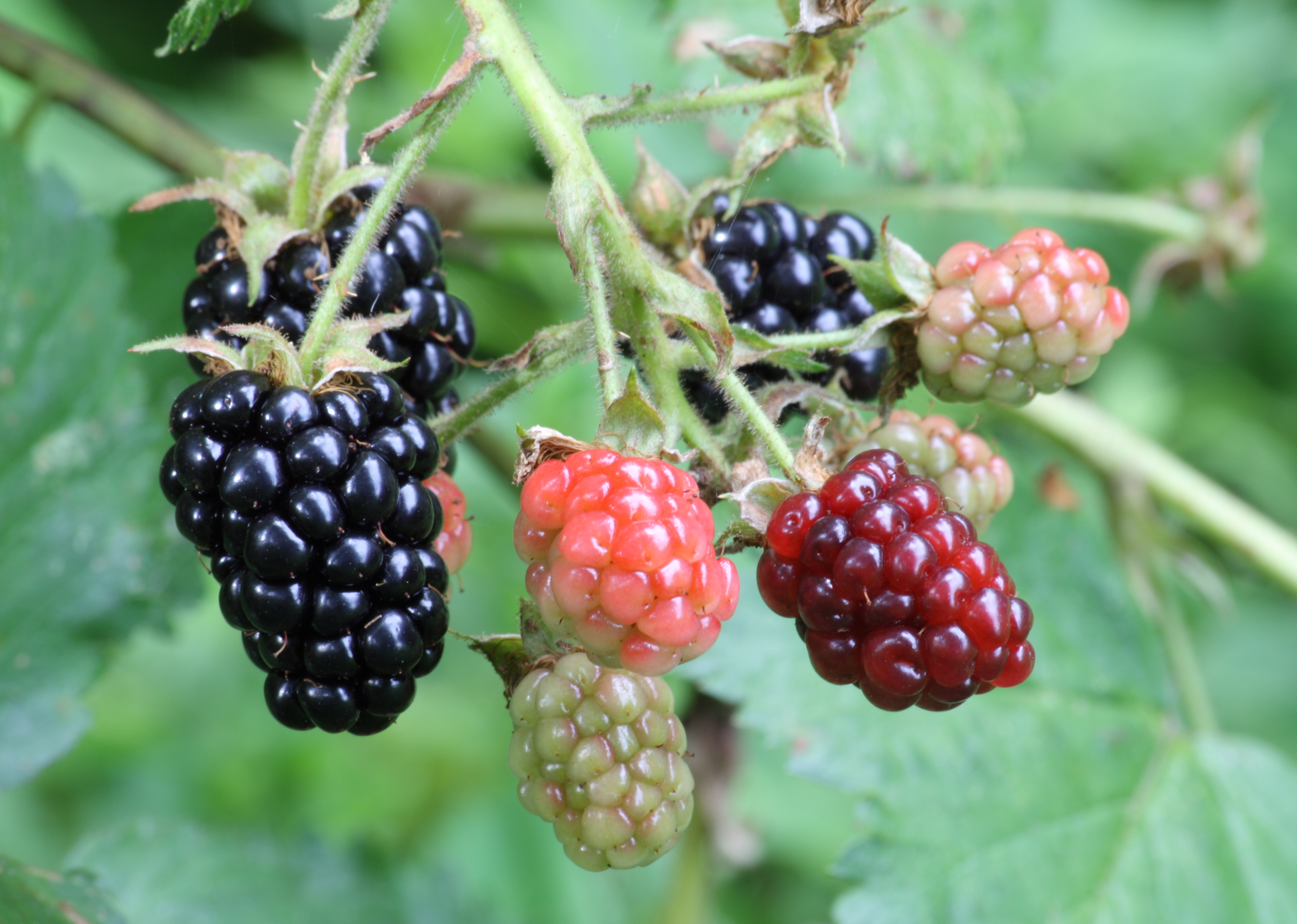 Recipe:
Flour 2/3 lb
Sugar 1/4 lb
Butter 5 oz
Eggs 3 (1 whole, 2 yolks)
Sea salt, 1 pinch
Whole milk, 1 lt
6 eggs (2 whole, 4 yolks)
Flour 3 oz
Sugar 1/2 lb
Butter 3 oz
Zest of 1 lemon
Vanilla Pod 1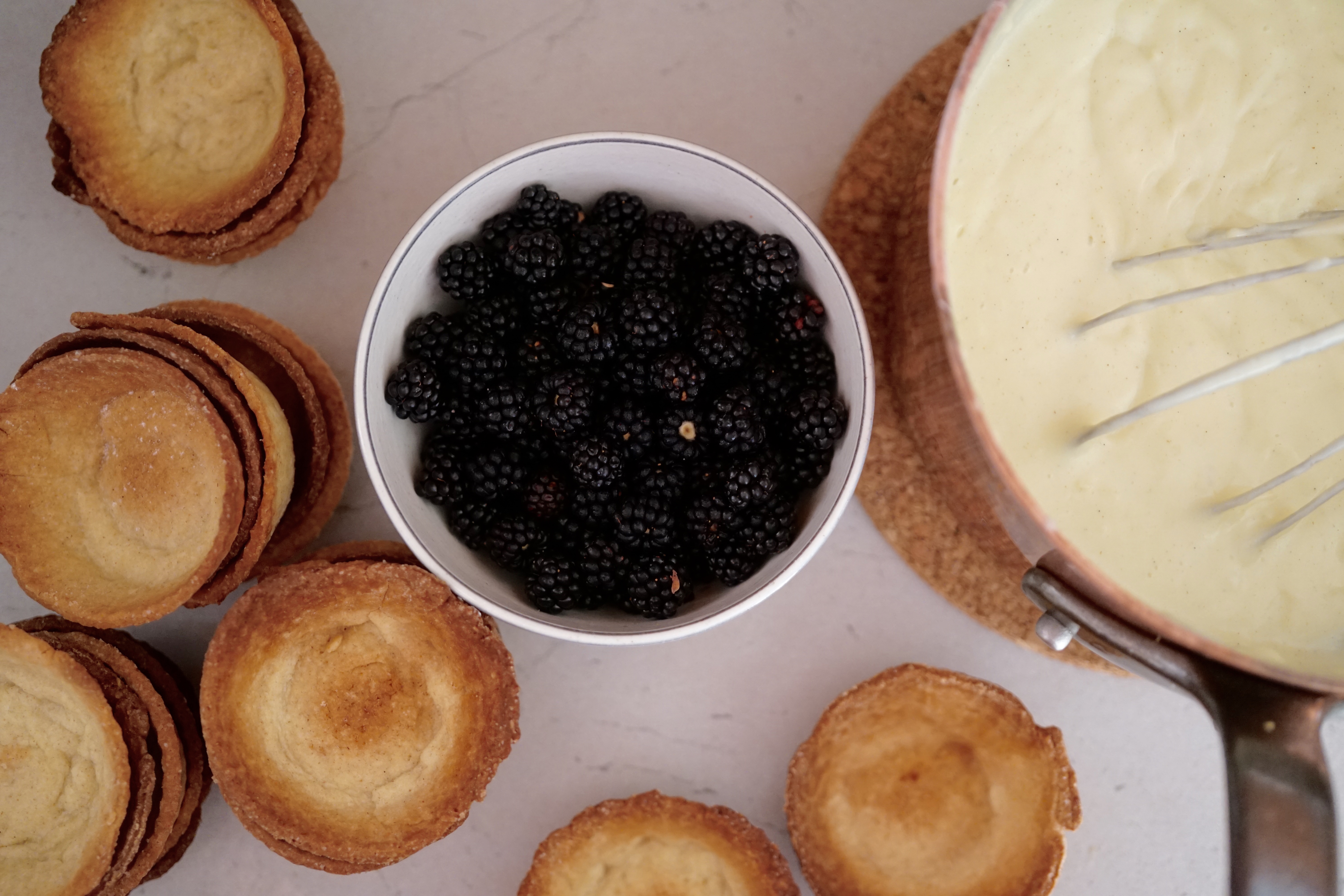 Method:
Start by making the shortbread crust. Mix flour, sugar and salt. Add cold butter cut into cubes and work fast trying not to overheat the dough. Add egg mix, shape into a ball, wrap with clingfilm and refrigerate for 30 minutes. Butter a flat-bottomed 12 inch round pan (or individual ramekins) and preheat your oven to 350 F° (175 C°). Roll the dough out to about 1/2 inch (about 1 cm) thick on a lightly floured surface. Do this quickly, working the dough too much will make it crumbly after baking. Bake for 15 minutes or until light brown.
To make the cream, heat the milk and butter and bring to boil. Score the vanilla pod with a knife and add to milk. In a bowl combine the eggs and sugar, then add flour and lemon zest and mix well. Once the milk has boiled pour over egg mix and whisk. Then pour the mixture back in the pot on a low flame and whisk for about 10 minutes. Let it cool a little.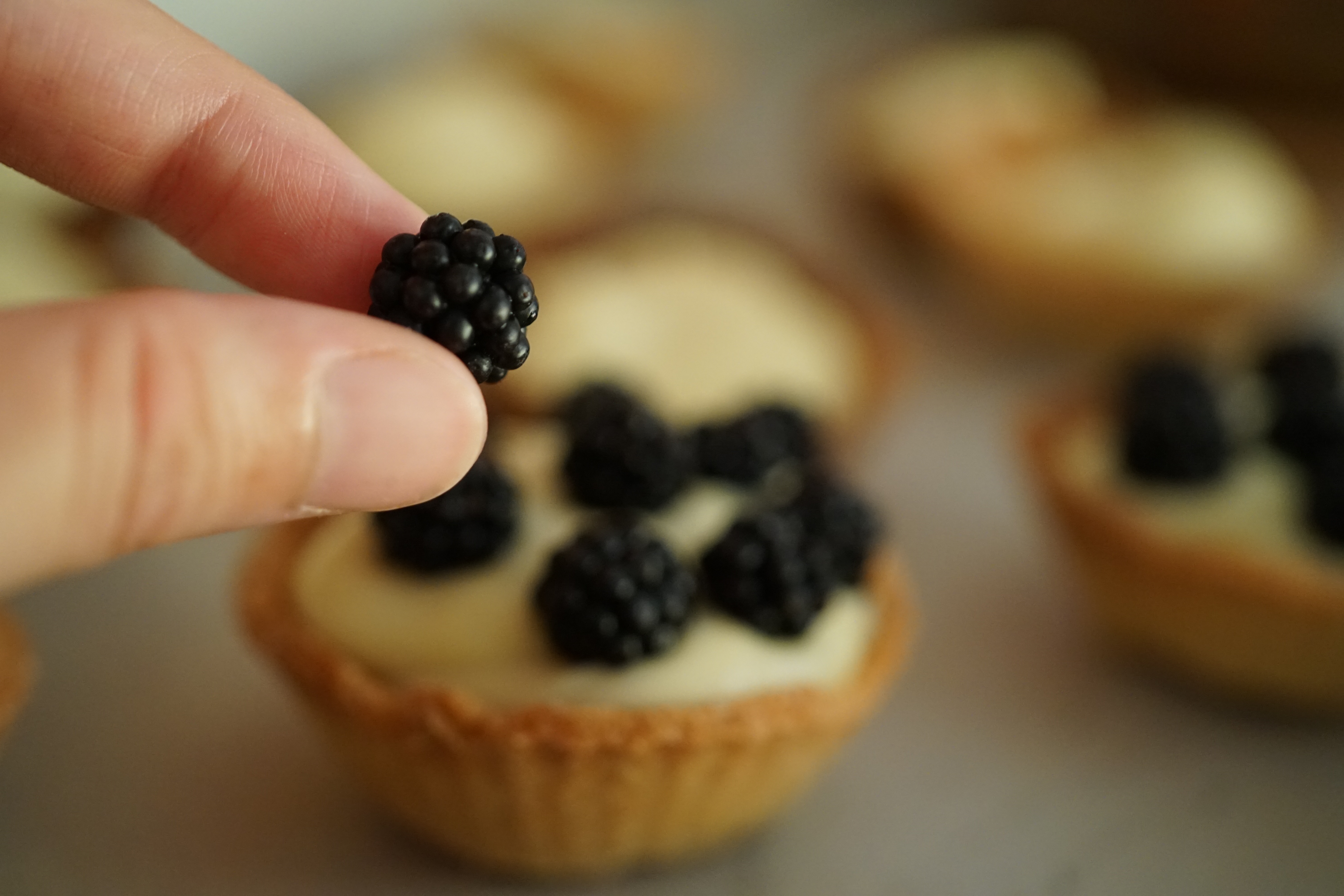 Fill the shortbread with the cream and garnish with blackberries.
Buon appetito!