Looking to mesmerise your guests' palate during the holidays? This recipe is a no-brainer that will position you up there with the top chefs! Don't be intimidated by mushrooms, they are an easy ingredient to handle. Choose which ever are in season, pick a variety to make the dish more exciting.
Ingredients
1 pack Egg Tagliolini by Pastificio Morelli
2 oz. butter
1 garlic clove
2 shallots
1 lb. mixed seasonal mushrooms
½ glass white wine
a few branches thyme
a few stalks parsley
1 lb. cream
5 oz. grated Parmigiano Reggiano
2 tbsp. salt and extra for seasoning
½ teaspoon pepper
½ teaspoon nutmeg
4 tbsp. EVOO by ROI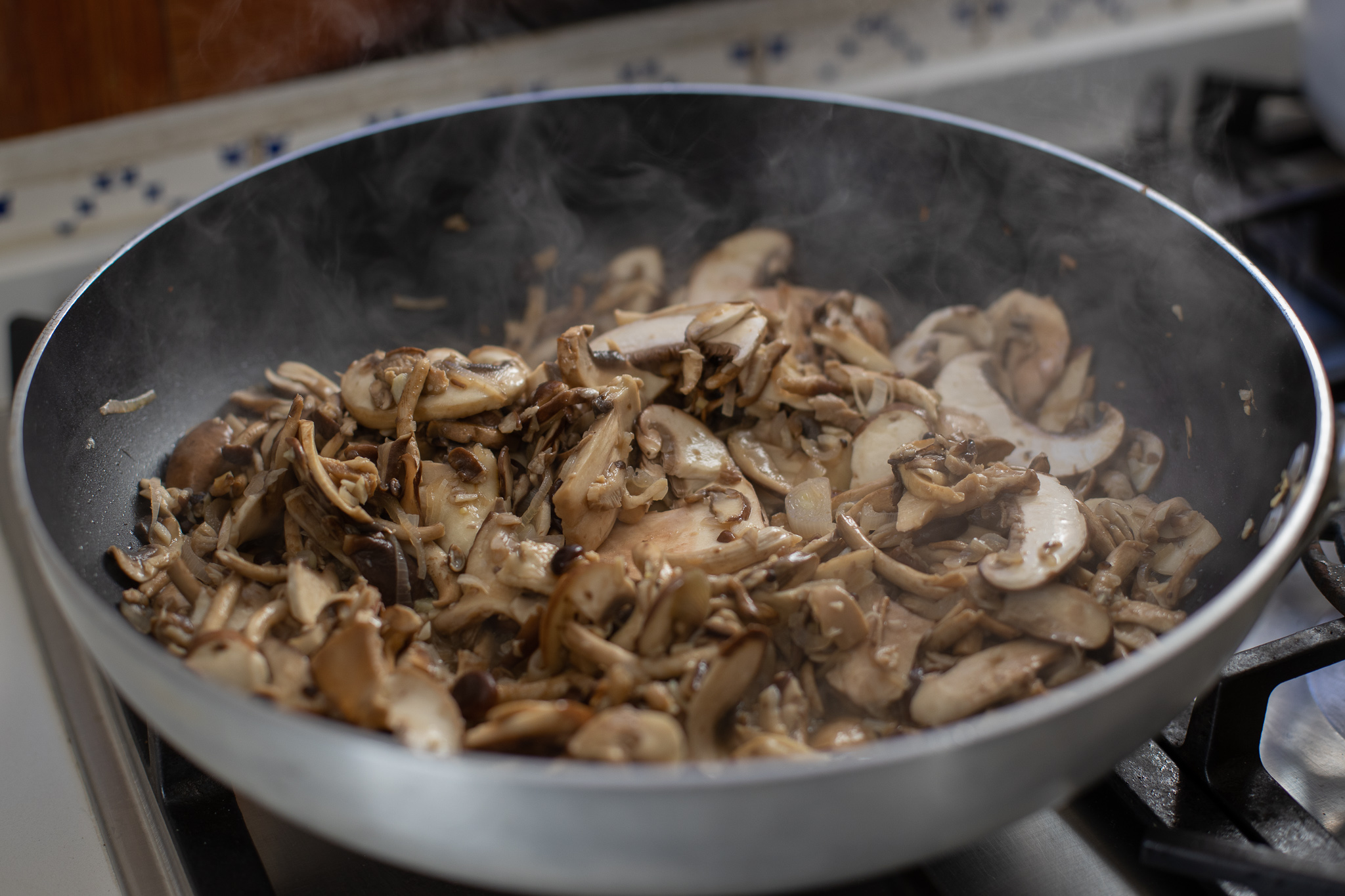 Directions
Mince the garlic and thinly slice the shallots. Slice the mushrooms and chop the parsley. In a large pan melt the butter and add the garlic and shallots. Add the wine and cook for 10 minutes. Then add the mushrooms and cook for another 10 minutes, or until cooked through. The mushrooms will start sweating and release water with heat, no need to add any liquid. Add the parsley, cream and thyme. Season with salt, pepper and nutmeg. Add two tablespoons salt to a pot of boiling water, cook the pasta for … minutes. Drain and add to the pan, mix well, add grated Parmigiano Reggiano and finish with raw EVOO.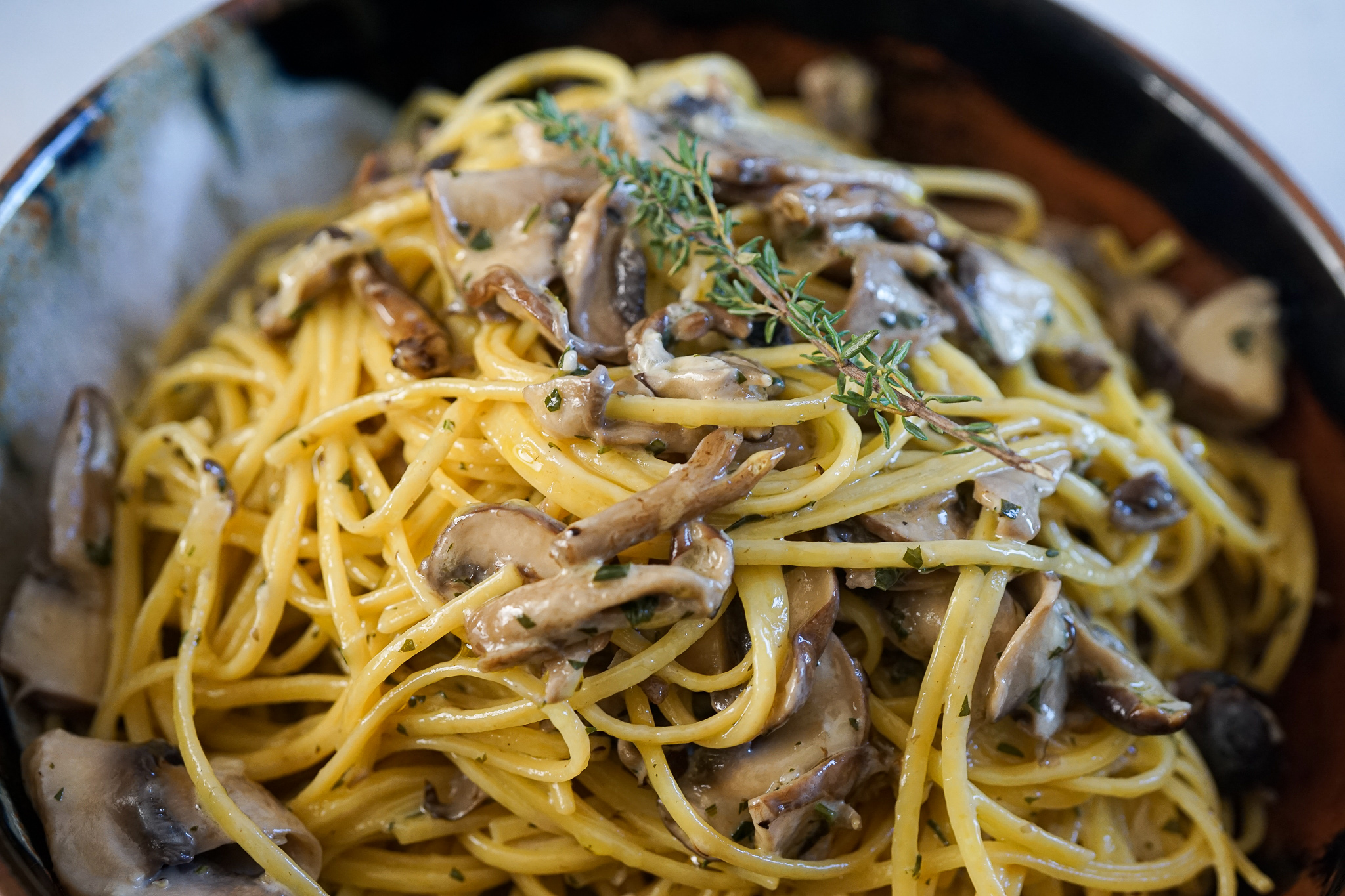 Buon appetito!