An extremely easy and fast recipe to make. The perfect fix when you had no time to shop for groceries but still want to savour a delicious home cooked meal. This is a classic that all Italians have made at least once in their lives.
1 pack Linguine Italia by Morelli
2 cloves Garlic
2 Fresh Chili
5oz EVOO Roi Mosto 
A handful of fresh Parsley
2oz Pecorino Romano cheese
1 tbsp. Salt
Put a pot of water to boil. Mince the garlic and the chili. Finely chop the parsley. In a pan heat the ROI EVOO, add chili and garlic. Cook for about 5 minutes on medium flame. Make sure the garlic and chili don't burn, it has to be a gentle infusion. When the water is boiling add 1 tablespoon of salt. Cook the linguine for 5 minutes, a little less than the suggested cooking time: it will finish cooking in the pan with the sauce. Add the pasta to the pan with the sauce, with a couple ladles of cooking water. The water is filled with starch from the pasta, and will give a delicious creamy texture to your sauce. Add the chopped parsley and grated pecorino, if needed another ladle of water. Mix and cook for a few minutes. Serve with raw EVOO and extra pecorino.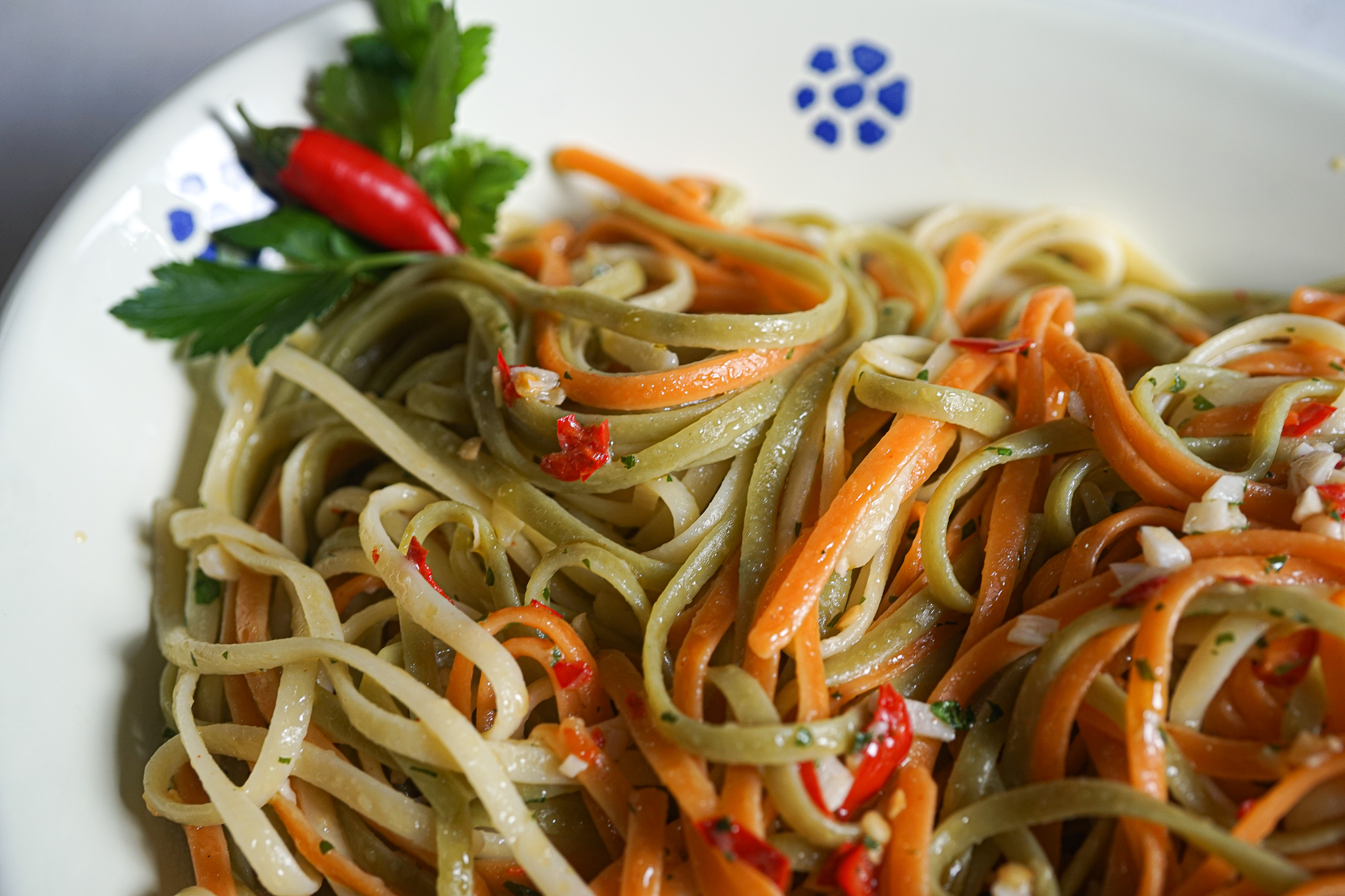 Buon appetito!