Focaccia, perhaps THE Italian flat bread, comes in so many different variations, from plain focaccia Genovese to regional versions with the richest toppings. You can try this easy traditional summer recipe, all you need is a little time. Plan to make it when you are at home for a few hours, like on a Sunday afternoon. This focaccia makes for great party food or the perfect family meal.
Yield: Makes a large tray
Prep time: 15 minutes
Cooking and leavening time: 3 hours
Ingredients
Mother yeast, 1 ounce (2 tablespoons) – Lievito Madre by Molino Rossetto
00 flour, 1 pound (500g)
Luke warm water, 300ml
Sea salt, 2 ½ tablespoons
Sugar, 1 tablespoon
Extra virgin olive oil, about 7 tablespoons
Datterino or cherry tomatoes, 1 pound
Mozzarella di bufala, ½ pound (regular mozzarella works just fine)
Capers in sea salt, 2 tablespoons
Anchovies in oil, about 10 fillets
Fresh basil, 1 bunch
Fresh arugula, 1 bunch
Utensils Needed
Oven, oven tray, electric mixer or bowl, tea towel, rimmed baking sheet, rolling pin
Method
Place mother yeast, flour, sugar, salt, water and 2 tablespoons EVOO in the electric mixer or in a bowl and mix or knead until smooth and uniform. Shape into a ball, grease the surface with a little EVOO (1 tablespoon) a cover the bowl with a damp clean tea towel and let sit for about 2 hours, or until the dough has roughly doubled.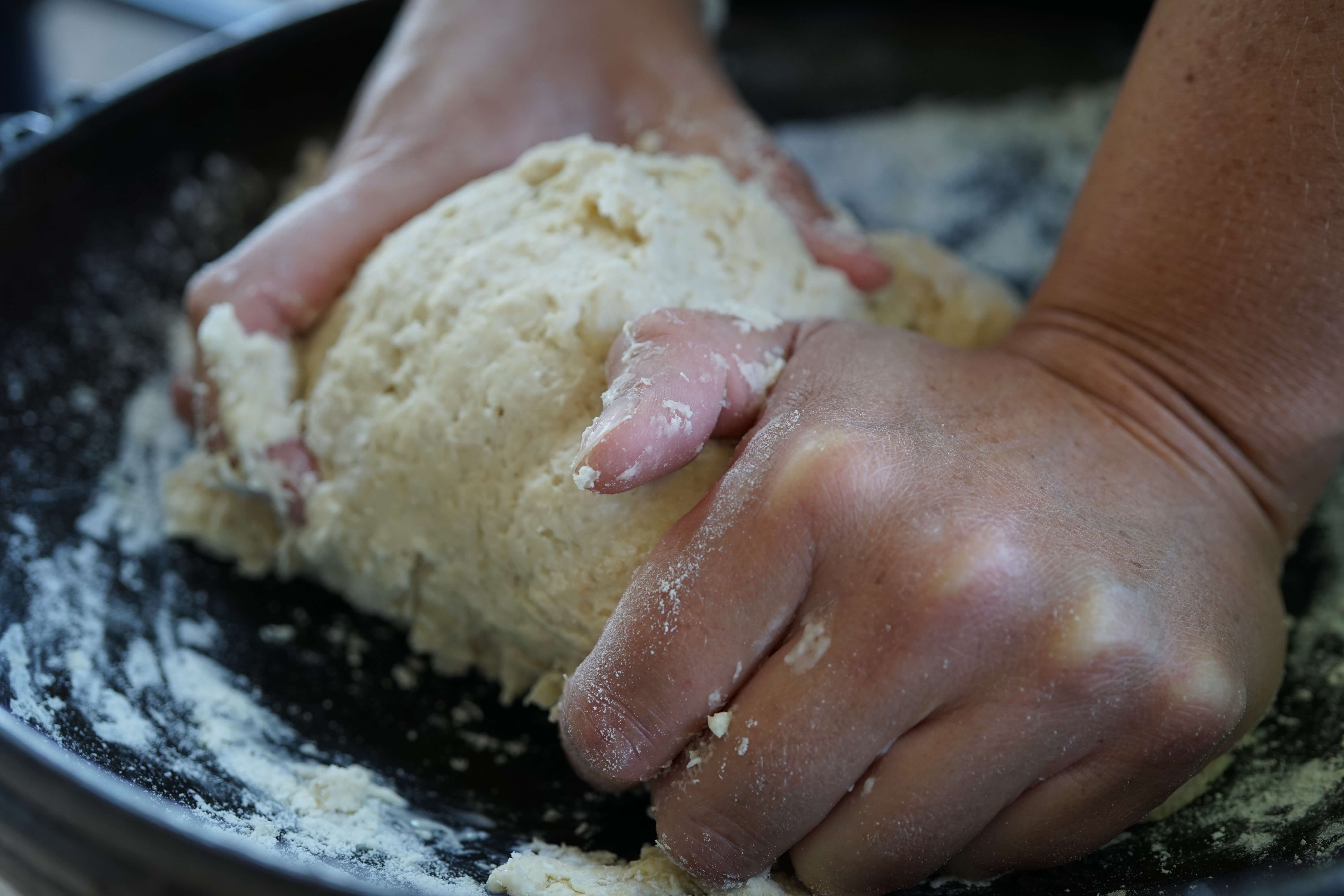 Preheat oven to 375F. Grease the tray with a little oil (1 tablespoon). Now knead lightly and roll with rolling pin and gently press into the baking tray, flatten to fill whole tray and obtain a sheet no higher than 1 inch. If the dough is too sticky use some flour on your hands. Drizzle the whole surface with the remaining 2 tablespoons of oil and 2 tablespoons of water. Chop the tomatoes in half. Garnish the whole surface of the focaccia with tomatoes, torn mozzarella, capers and anchovies.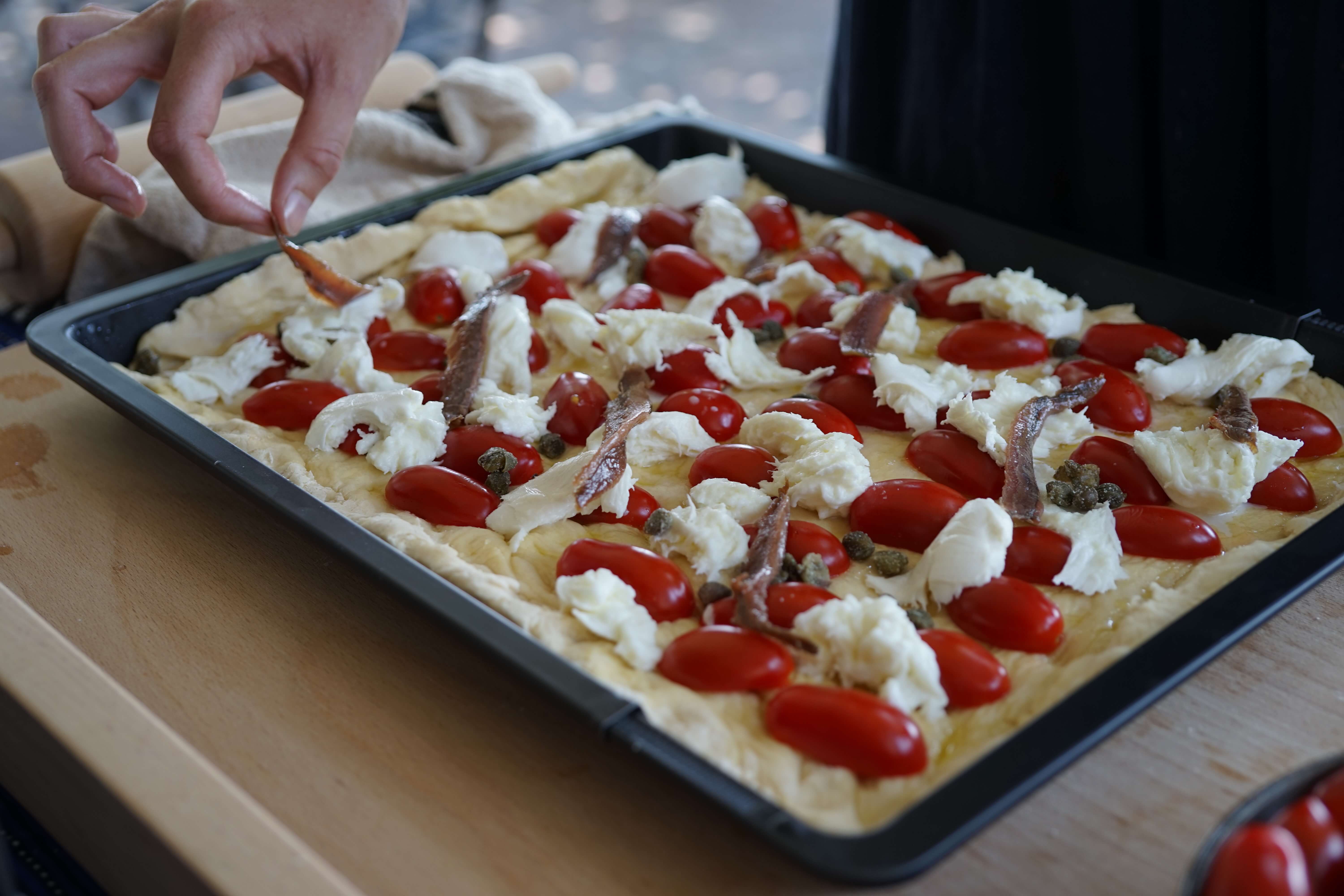 Bake for about 30 to 40 minutes, until the crust looks crispy and light brown. Cover with basil and arugula leaves and sprinkle with some EVOO and sea salt.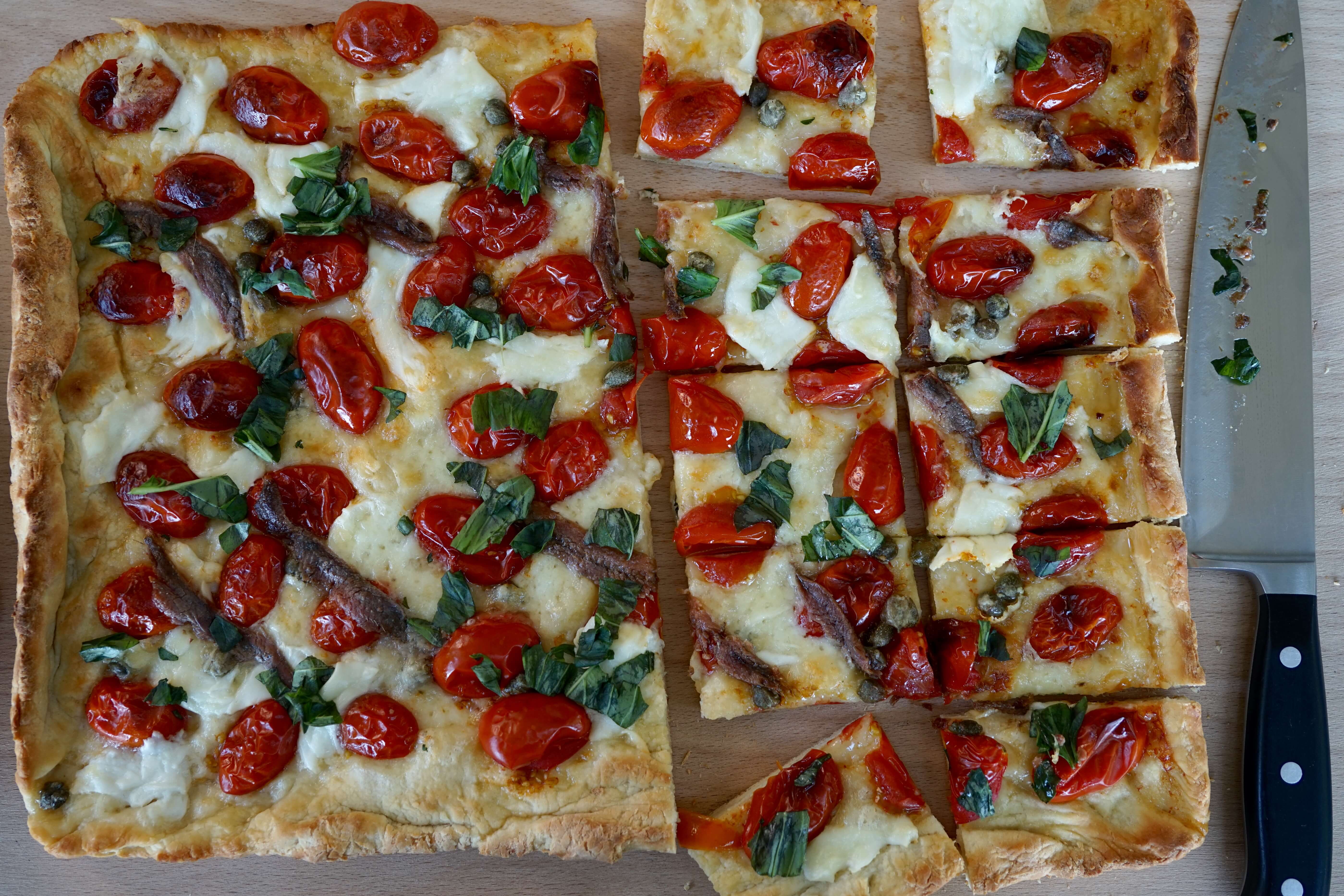 Buon appetito!