It's that Easter time of the year. Stores fill up with chocolate eggs of all sizes and colors, your local butcher is stacking lamb orders for Sunday's roast and all egg hunts are nearly planned.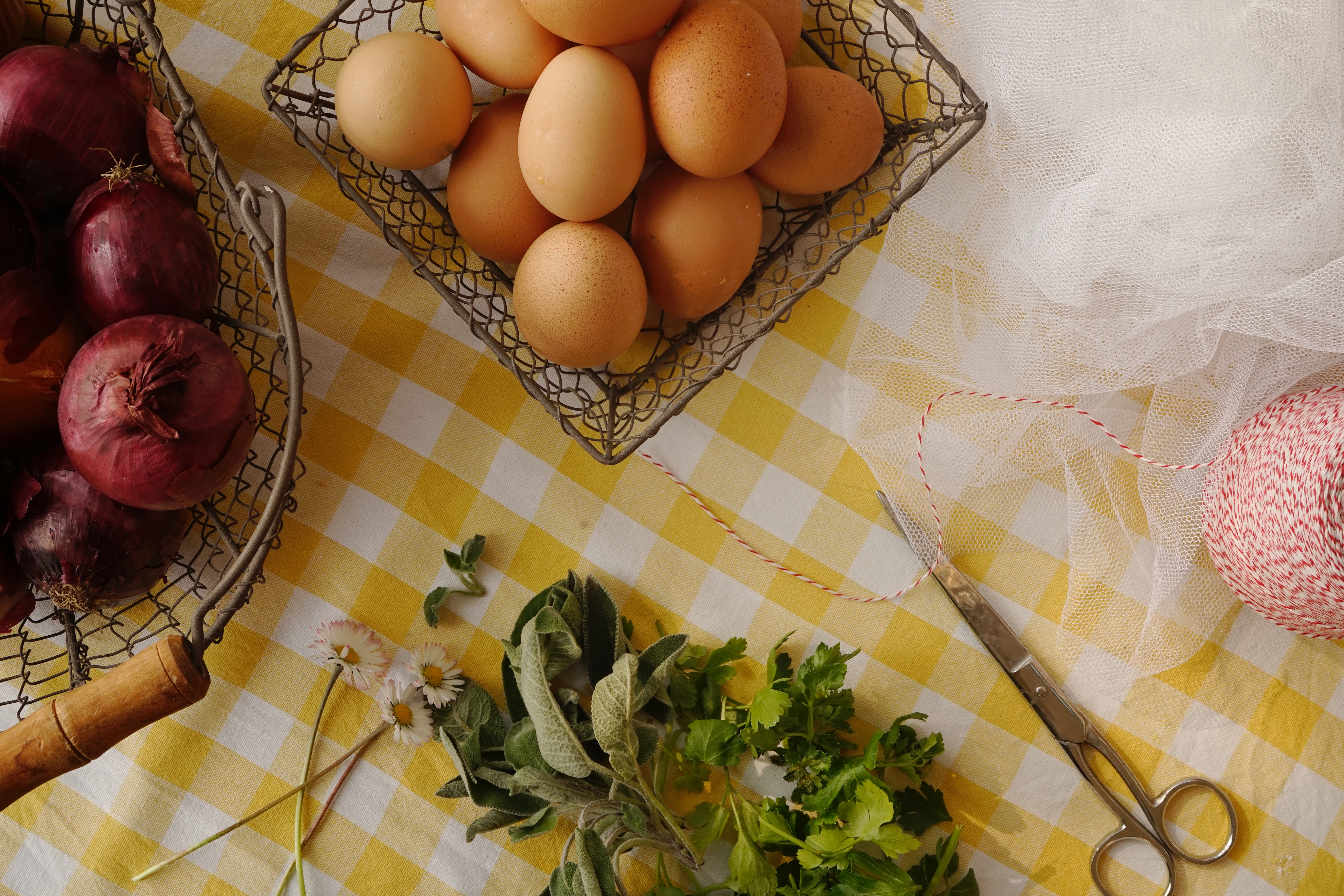 You think you have it all ready but you might have missed on one of the most fun ways to decorate your eggs. Naturally, of course! It's heaps of fun for children but, to be completely honest, it's quite entertaining for adults as well if you follow our technique… 🙂
Ingredients:
6 onion peels (brown and/or red)
12 eggs
1 tbsp. vinegar
1 pinch salt
Mixed herbs, parsley and dill work great, but also fresh grass, use what you have!
Kitchen muslin cloth (alternatively you can use pantyhose)
String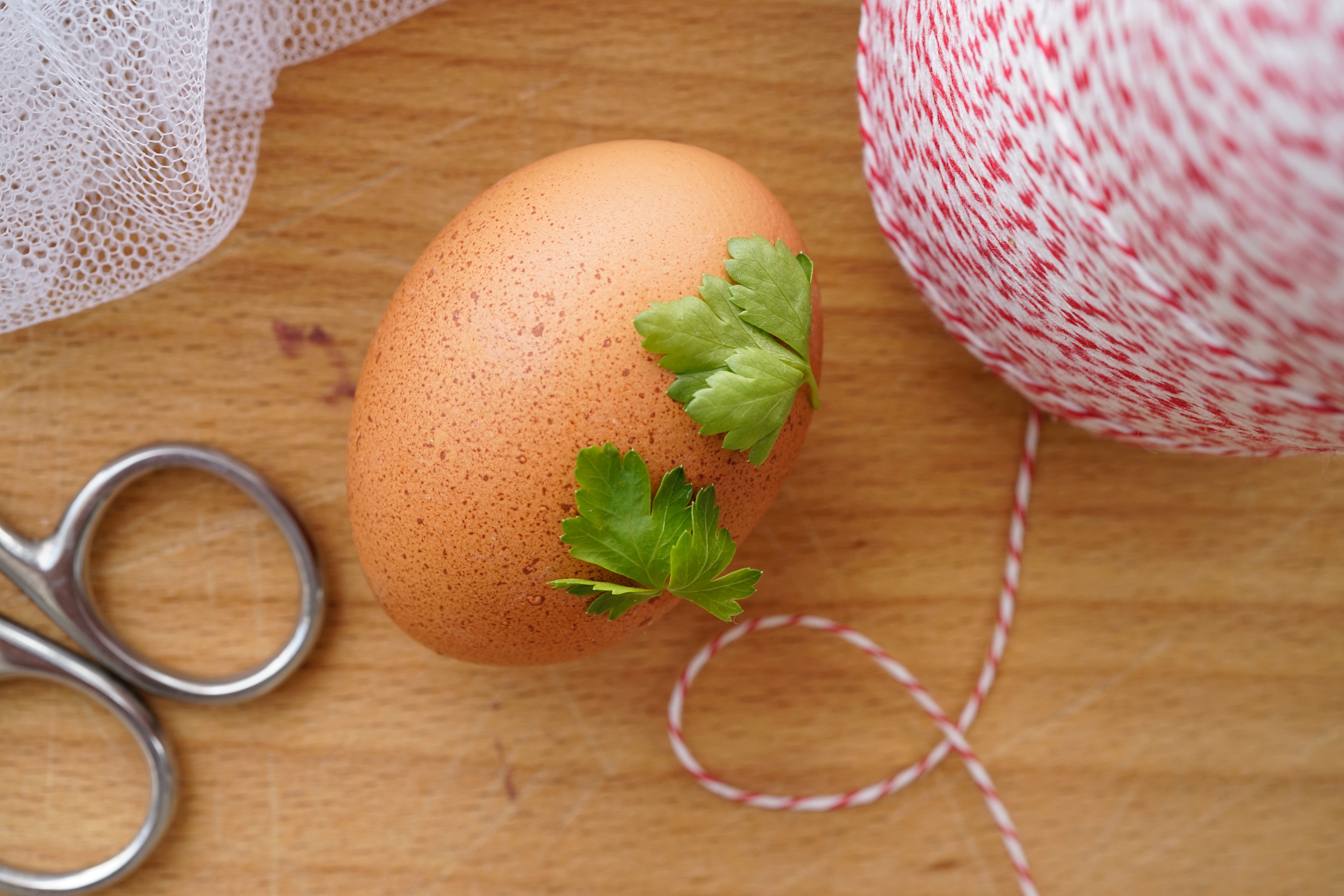 Method:
Place the onion peels in a pot, fill with water and bring to boil. Add 1 tbsp of vinegar and a pinch of salt. Place the fresh herb leaves on the raw eggs, then wrap the eggs and leaves in the cloth and tie tightly with string.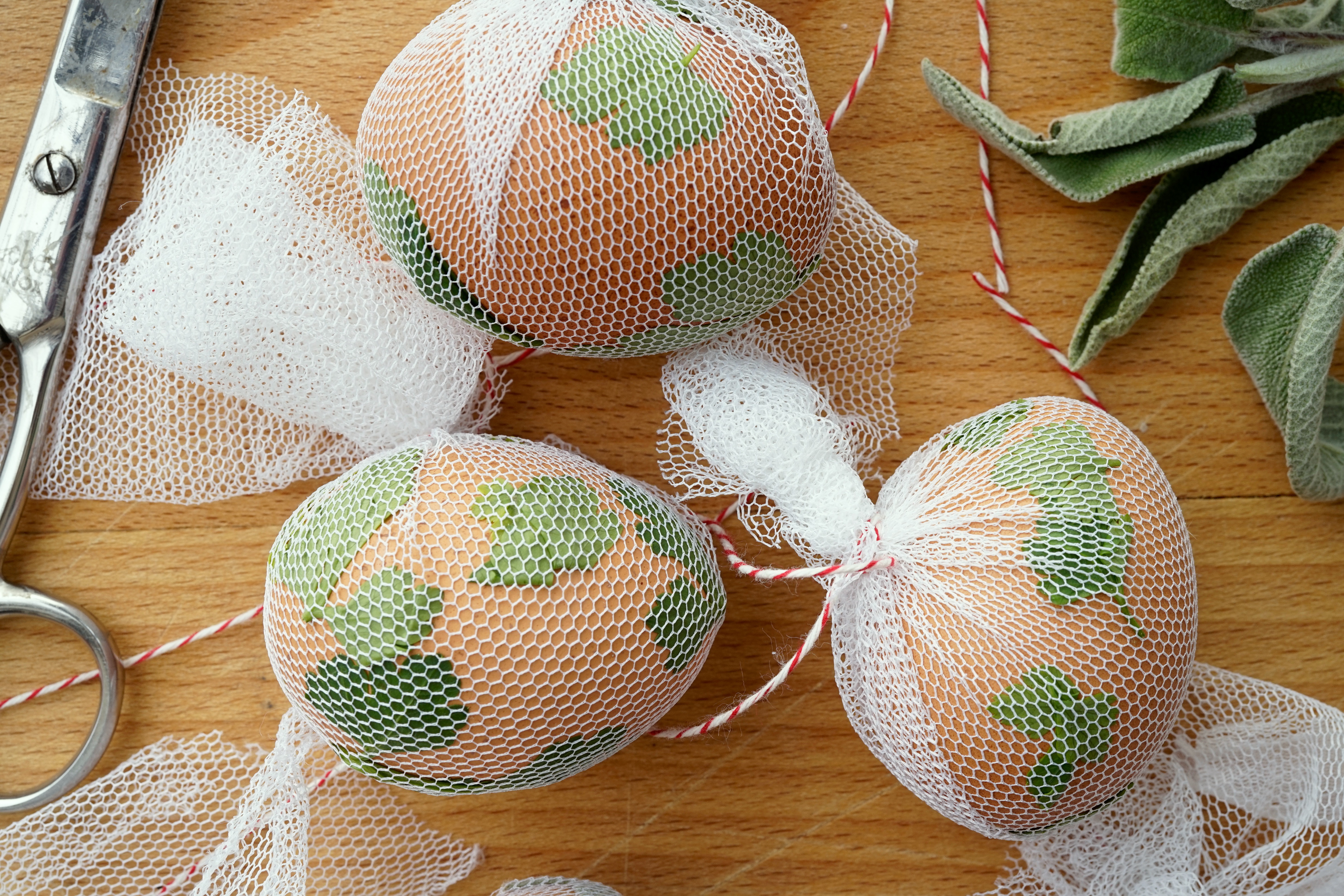 Add the eggs in the boiling water for about 15 minutes for a light coloring and up to 1 hour for a darker color instead. It depends on how keen you are on actually eating the eggs, since boiling them for 1 hour won't make them so delicious…but a light coloring is also very beautiful, and you won't waste food which is even more important.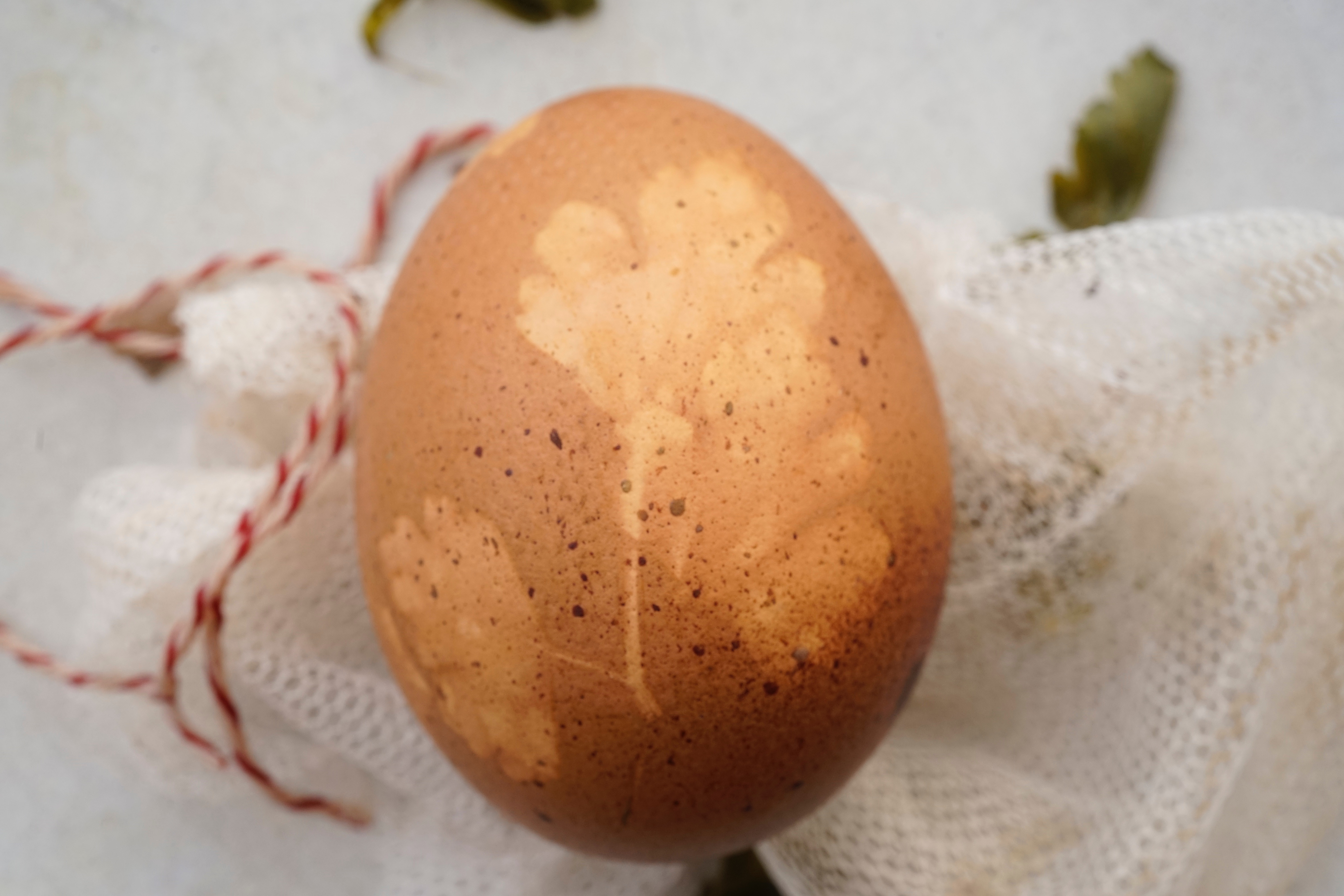 And here's the best part: unwrap the eggs, take the leaves off and you'll reveal their splendid patterns! You can even make them a little shiny by rubbing some oil over the surface. If you intend to eat them, just keep them in the fridge and they'll be good for up to one week!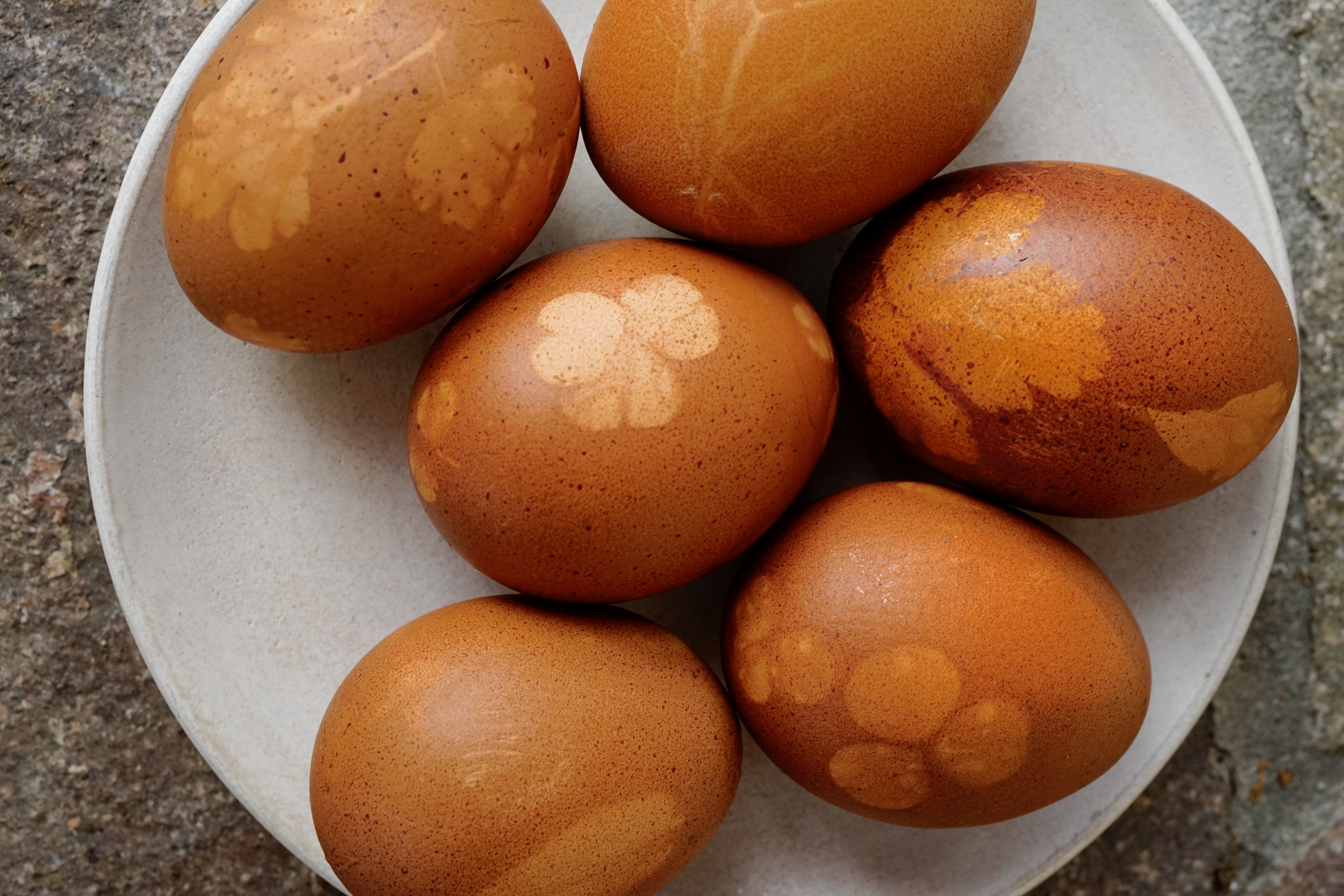 Happy Easter!