Italy is snowed in! Smokey, hot and spicy wine – the perfect solution to chilly weather.
Vin Brûlé (mulled wine) is a tradition in most mountainous areas of Europe. Red wine is infused with spices and citrus and served boiling hot! It's an extremely fun and easy preparation for your next winter party.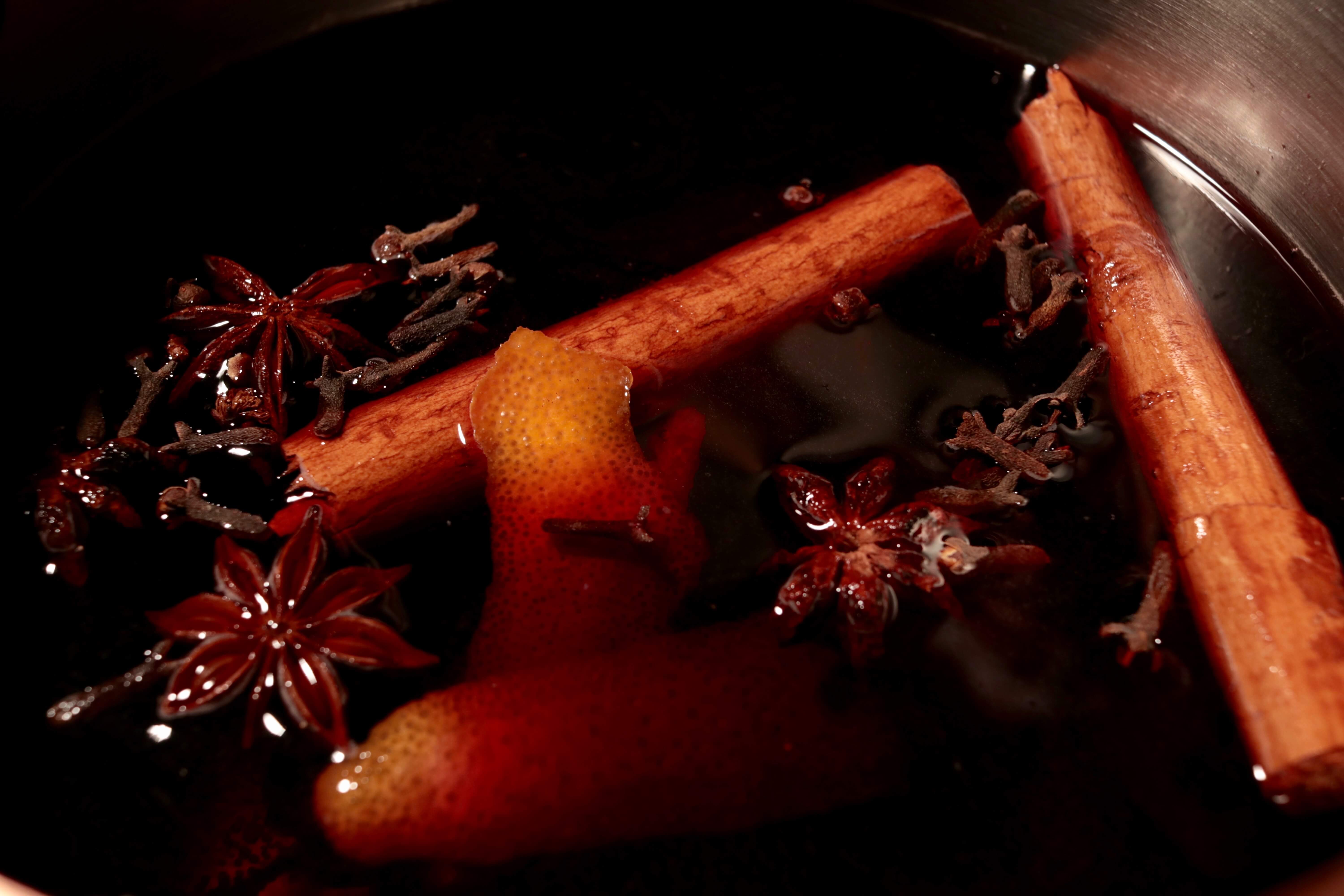 Recipe for 4
Ingredients:
Red wine, 1 bottle
Orange peel, 1 orange
Brown sugar, 3 Tbsp.
Cloves, 1 Tbsp.
Star anise, 4 whole
Cinnamon, 2 sticks
Method:
In a pot add all ingredients and bring to a boil. Cook for 10 minutes. Strain and ladle into individual cups or glasses. Serve hot and garnish with orange peel and whole star anise.
Cheers!