Pasta al pesto is a classic summertime Italian recipe. It is originally from Genova in the Liguria region of northern Italy but is nowadays widespread throughout the country. The name pesto comes from the Italian word pestare (to crush) traditionally the ingredients were blended using a marble mortar and a wooden pestle. The good news is that it's actually incredibly easy to make. The simplicity of this recipe does requires the use of high quality tasty ingredients. Any pasta shape will work but a classic traditional Trofie or Garganelli do the trick.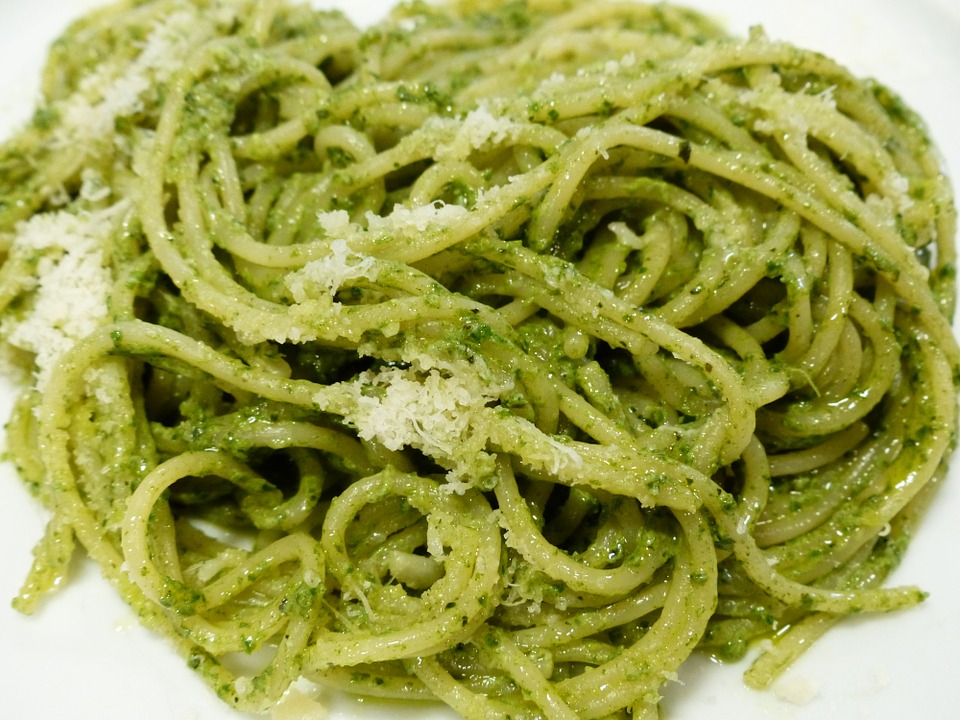 Recipe for 4
Ingredients:
1 pound Trofie Pasta
For the Pesto:
10-12 Sprigs of Fresh Basil, Leaves only
1/3 cup Pecorino Romano Cheese
1/3 cup Parmigiano Reggiano Cheese
1/3 cup Premium Pine Nuts
1/3 cup Extra Virgin Olive Oil
1 Garlic Clove, peeled
Salt and Pepper
For assembling the dish:
½ cup Heirloom or cherry tomatoes, coarsely diced
Utensils needed:
Large Bowl
Large pot
Electric blender
Strainer
Method:
Mix all pesto ingredients in a blender until a smooth paste has formed. If Pesto is too dry, slowly add some more olive oil. Pesto can be kept refrigerated for up to 4 days in a closed jar. To prevent it from turning brown pour a little extra virgin olive oil in the jar and cover the pesto so that it is sealed and not in contact with air.
Cook pasta in salted boiling water, according to recommended cooking time written on the box.
When pasta is Al-Dente cooked, drain and transfer directly into a large mixing bowl. Add 6 tablespoons of Pesto sauce, 2 tablespoons of pasta cooking water and diced tomatoes. Toss the pasta gently to evenly cover with the sauce.
Place pasta in individual serving bowls, drizzle olive oil on top. Garnish with shaved Parmesan Cheese and fresh basil leaves and if desired tomatoes.
Buon apettito!