Christmas isn't Christmas in Italy without Panettone. You can enjoy it as it comes, or served with hot custard. This recipe is a fun twist, that will pull the whole family out of bed for breakfast.
INGREDIENTS
4 slices Panettone Giusti
2 eggs
½ cup whole milk
2 tbsp. butter
maple syrup
powdered sugar
4 oz. mixed berries
DIRECTIONS
Slice the panettone. Beat the eggs and milk in a wide and shallow dish. Soak the sliced of panettone on each side. Heat the butter in a large frying pan. Add the panettone slices and cook for about 3-4 minutes each side until golden brown and crispy on the edges. Sprinkled with powdered sugar and serve with fresh berries and maple syrup.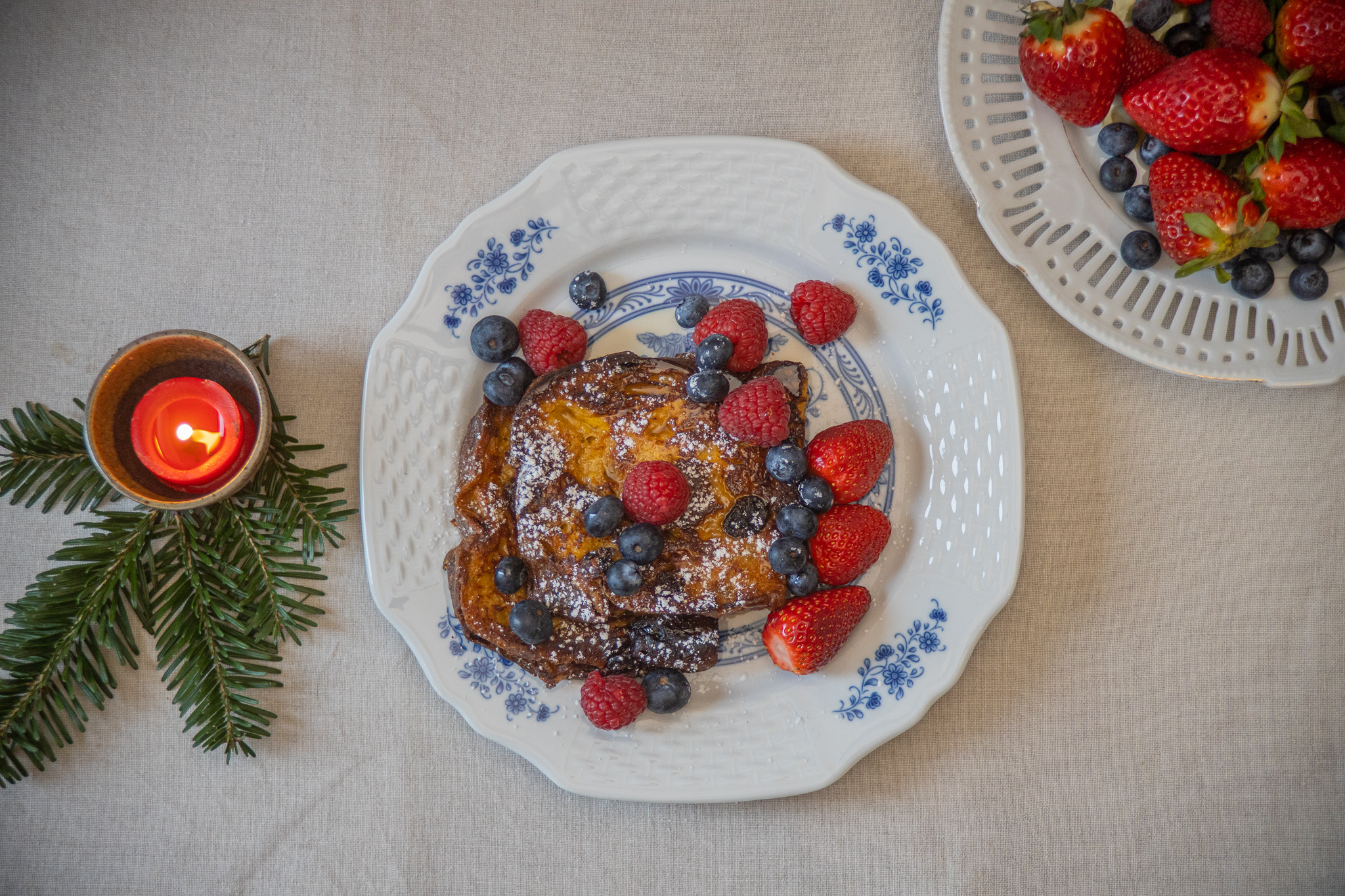 Buon Appetito!
What is Panettone exactly? Panettone is a rich, fluffy, naturally leavened bread cake filled with candied fruits and raisins. At Bellina we can't get enough of Balsamic Vinegar, and over the holidays we bring it to you in a new form.  The historical Italian bakery Antica Pasticceria Muzzi, designed a unique "panettone", combining the best of the Milanese traditions with those of Modena.
Balsamic vinegar Giusti 3 Gold Medals is added to the dough, used to soak the raisins, and finally added in the form of cream filling. The sweet and sour of the balsamic vinegar is a perfect complement to the fragrant softness of the panettone.