Life wouldn't be the same without Aperitivo.
Enjoyed and practiced all over Italy, Aperitivo is one hell of an example of a tradition gone international. It's the perfect way to rub off a long day at work, sipping a glass of wine or a light cocktail in good company. But it's no aperitivo without some kind of delicious food to nibble on. That's what makes it so special.
You can make this unique tradition yours every day. Once you've picked your favourite drinks, arm yourself with a rustic wooden board and a few beautiful bowls and follow this easy recipe for success.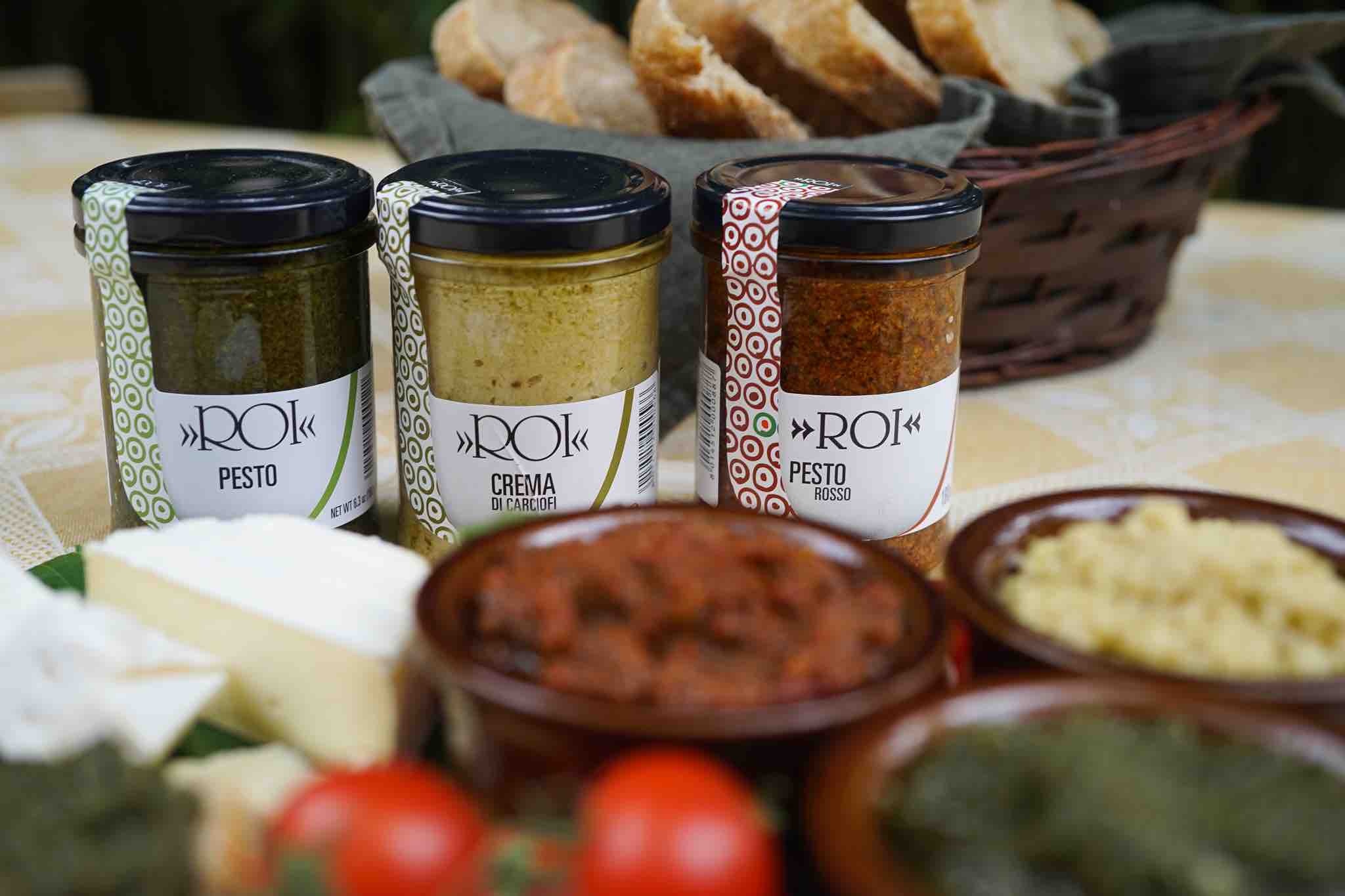 The beauty of this recipe is that you can adapt it to the season and to what you have in your fridge. The salame can be replaced by any cured meat, like prosciutto or mortadella for example. You can use grapes in autumn instead of tomatoes, pears in winter and strawberries in spring.
INGREDIENTS
Bread
Salame
Your favourite cheeses
Fresh cherry tomatoes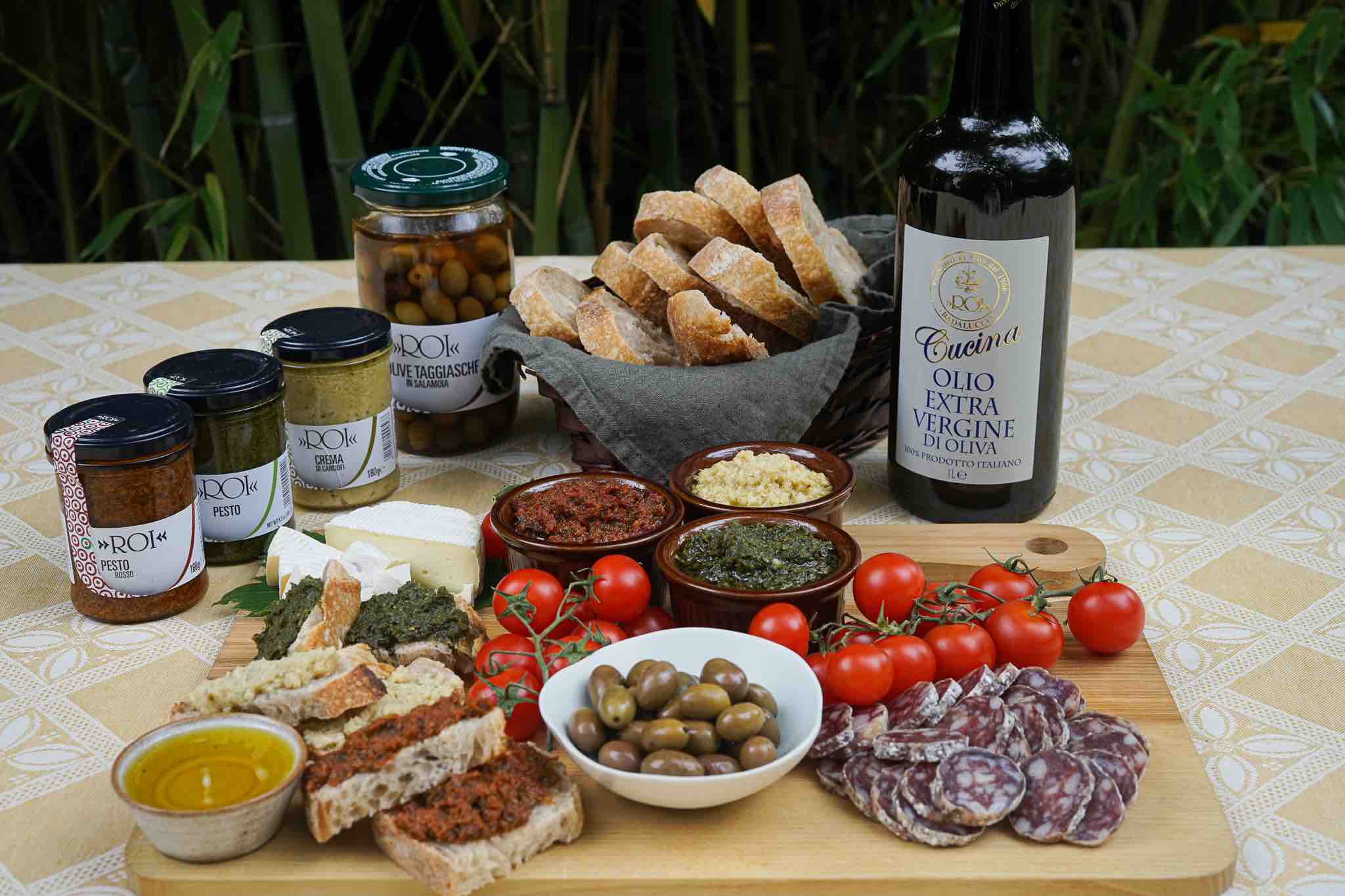 METHOD
Slice the bread, cheeses and salame. Put the olives and spreads in small bowls and pour the EVOO in a ramekin. Make a few 'tartine' with the spreads – bite size bread slices topped with the 3 spreads. Display all ingredients on a large wooden board.
Buon appetito!