These last cold days of winter make us feel like a warm bowl of comforting soup. Here is a classic soup recipe from the region Friuli Venezia Giulia, in the northeast of Italy. In summer use fresh beans and add fresh corn.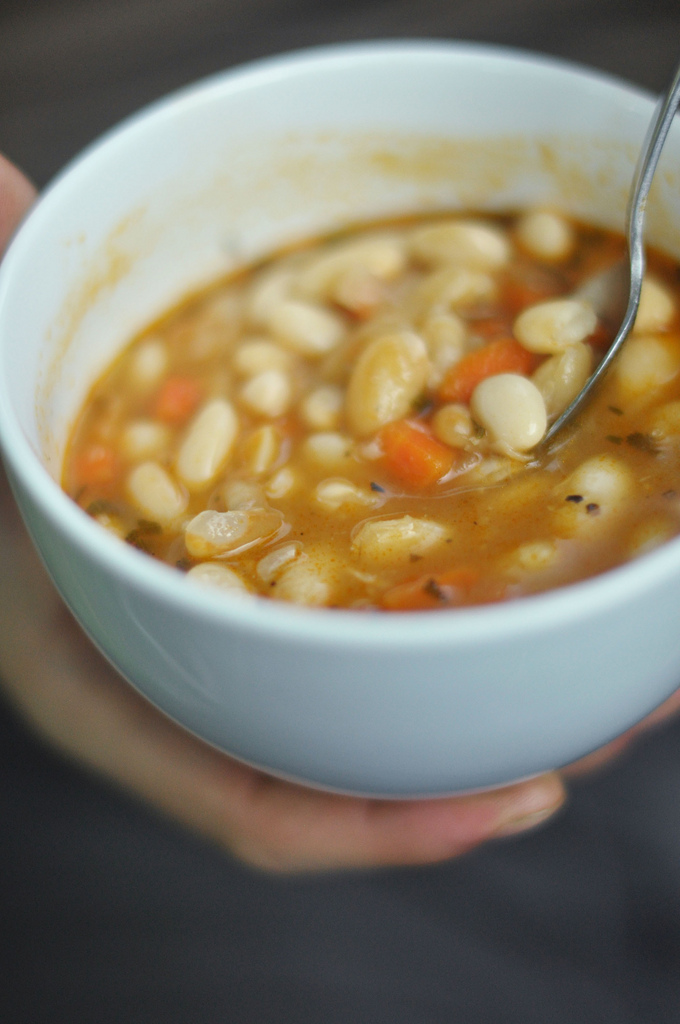 Recipe
Ingredients
dry beans, 1⁄2 jar (about 8 ounces) Beans
dry bay leaf, 1 teaspoon
white onion, 1 large
garlic, 2 cloves peeled and minced
celery, 2 stalks diced
carrot, 1 large diced
bacon, 3 ounces diced (optional)
potato, 1 diced
parmigiano reggiano cheese, 3 ounces
parmigiano reggiano rinds (optional)
extra virgin olive oil, a few tablespoons to garnish
salt and pepper to taste
Method:
Fill the large pot with water and bring to boil, add dry beans and bay leaf, cook for about 50 minutes or until beans are cooked through. Once cooked strain the beans putting a large bowl under the strainer to collect all the cooking water – this is where all the depth and taste of the soup comes from! In the same pot, over medium heat start your 'soffritto'. Add a splash of Extra Virgin Olive oil (or other oil if preferred), garlic, celery, onion, carrot and bacon (optional). Stir and cook until brown, then add potatoes, bean water and parmigiano reggiano cheese rinds (optional). Add at least two teaspoons salt and one of black pepper (or more depending on personal preference). Let the soup cook through about 30 to 40 minutes or until the potatoes are soft. After about 15 minutes of cooking add the cooked beans. Serve with some freshly grated parmigiano reggiano cheese and a drizzle of extra virgin olive oil. Delicious served hot or cold. Tastes even better the day after!