Looking for new ways in which to flavour Italian balsamic vinegar? Did you know it pairs beautifully with desserts? The sweetness of sugar goes in perfect harmony with the acidity and roundness of balsamic.
This extremely easy to assemble recipe will be sure to impress your dinner table!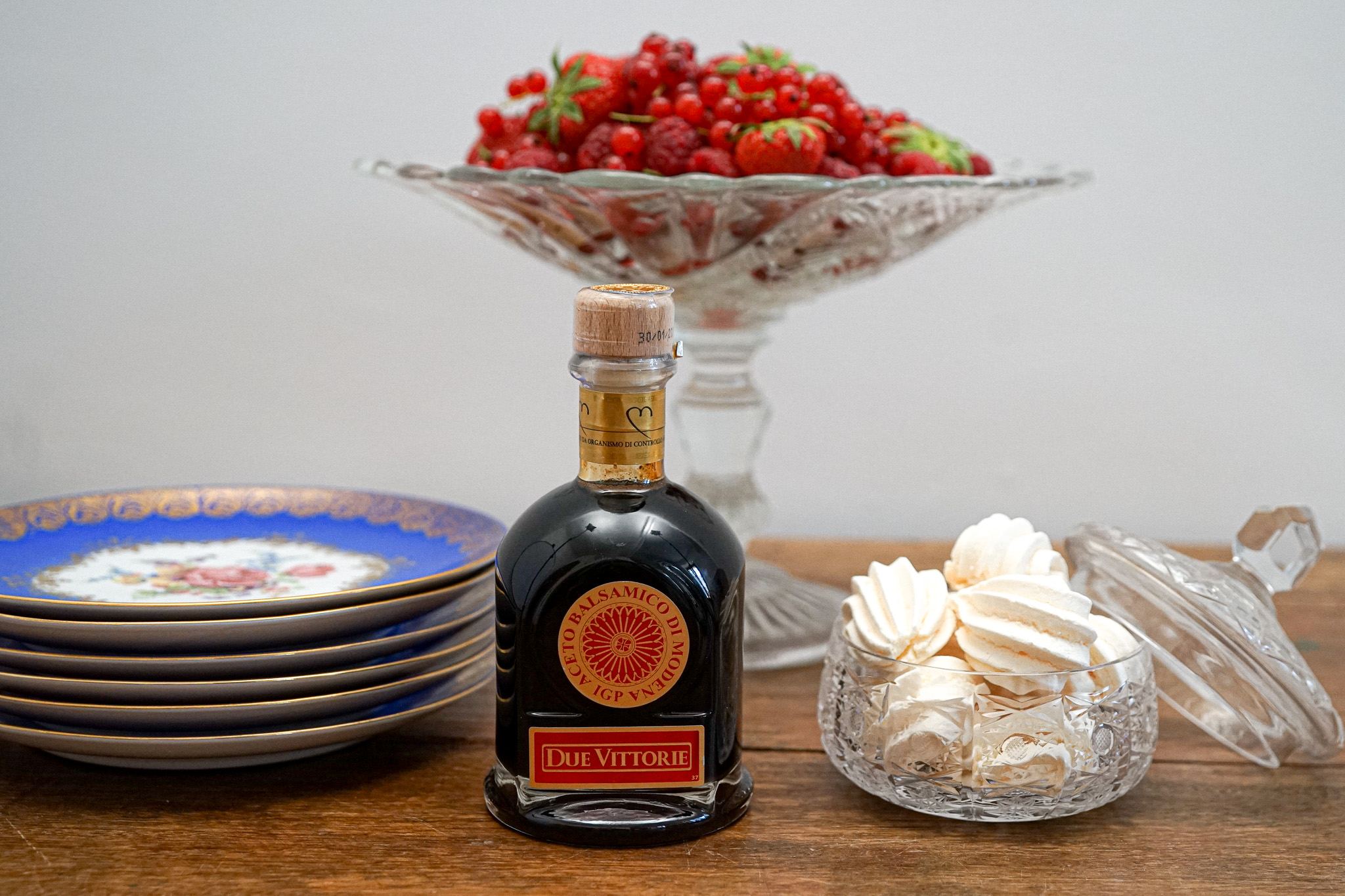 Ingredients
Mixed berries
Italian gelato, vanilla or cream
Meringues (bought or you can make your own)
Balsamic vinegar by Due Vittorie
Method
On a plate or martini glass, build your dessert. Start with the meringues, add a scoop of gelato and top with fresh red berries and balsamic vinegar. Buon appetito!