This twist on a classic carbonara makes for a fine and lighter delicacy. The asparagus pair perfectly with the shrimp, all coated with the creaminess of the egg sauce. Try it for your next dinner party and be the ultimate Italian gourmand host.
Ingredients:
1 pack (250g) Egg spaghetti by Antichi Poderi Toscani
Organic Primo EVOO by Cutrera
8oz Shrimp
2 tbsp Parmigiano Reggiano
1 bunch Asparagus
2 eggs
1 lemon zest
1 garlic clove
Salt and pepper
Directions:
Boil a pot of water. Mince garlic, chop asparagus and shrimp.
In a large bowl mix the eggs, Parmigiano and pepper into a cream. In a pan heat a few tablespoons of EVOO, sizzle the garlic, before it browns add the asparagus and cook at a high flame for 5 minutes. Then add the shrimp and cook for another few minutes, season.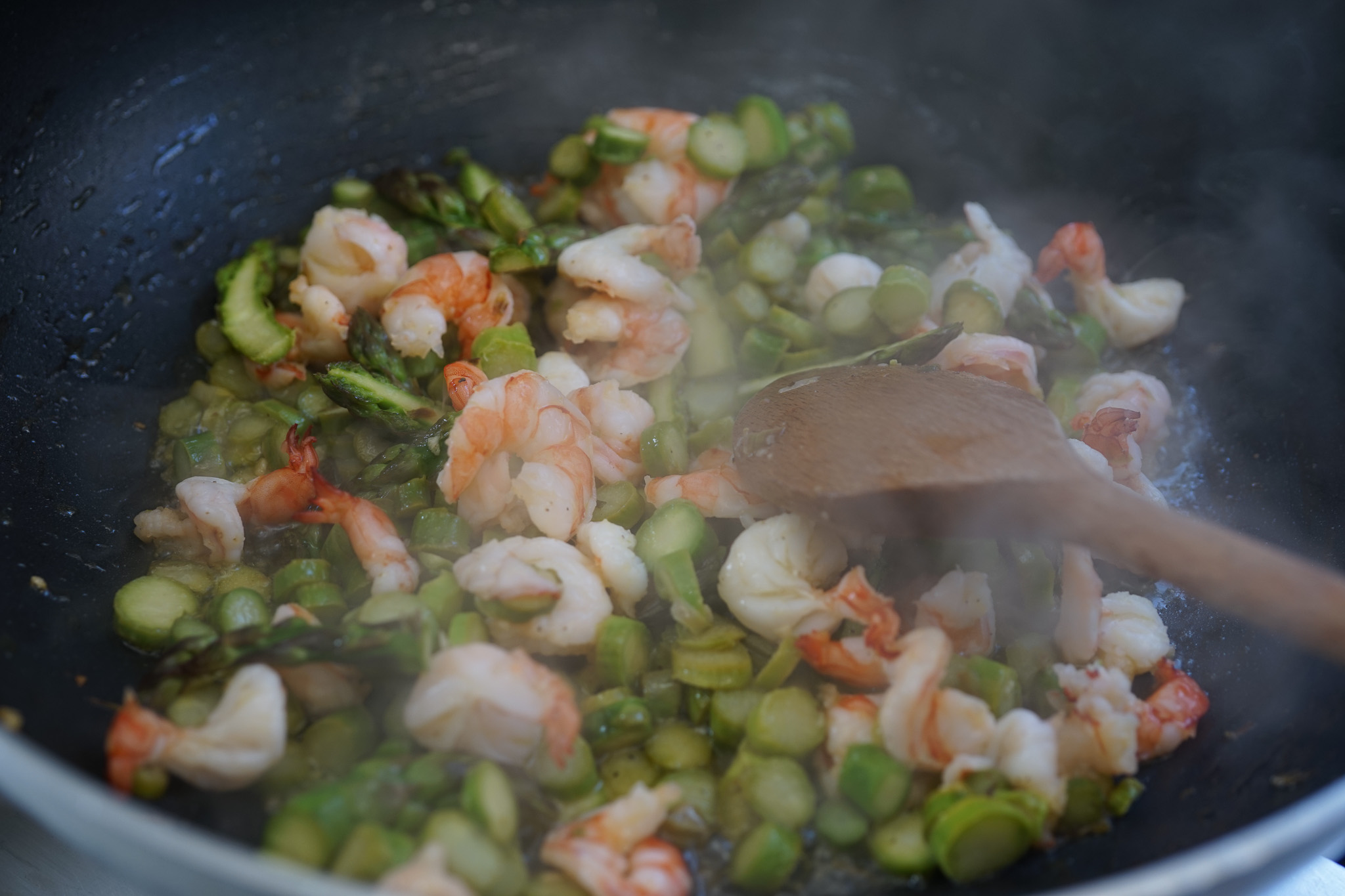 Cook the pasta in salted boiling water for 6 minutes, then add to the pan with a little cooking water. Add the pasta to the egg mix and stir well. Serve with grated lemon zest.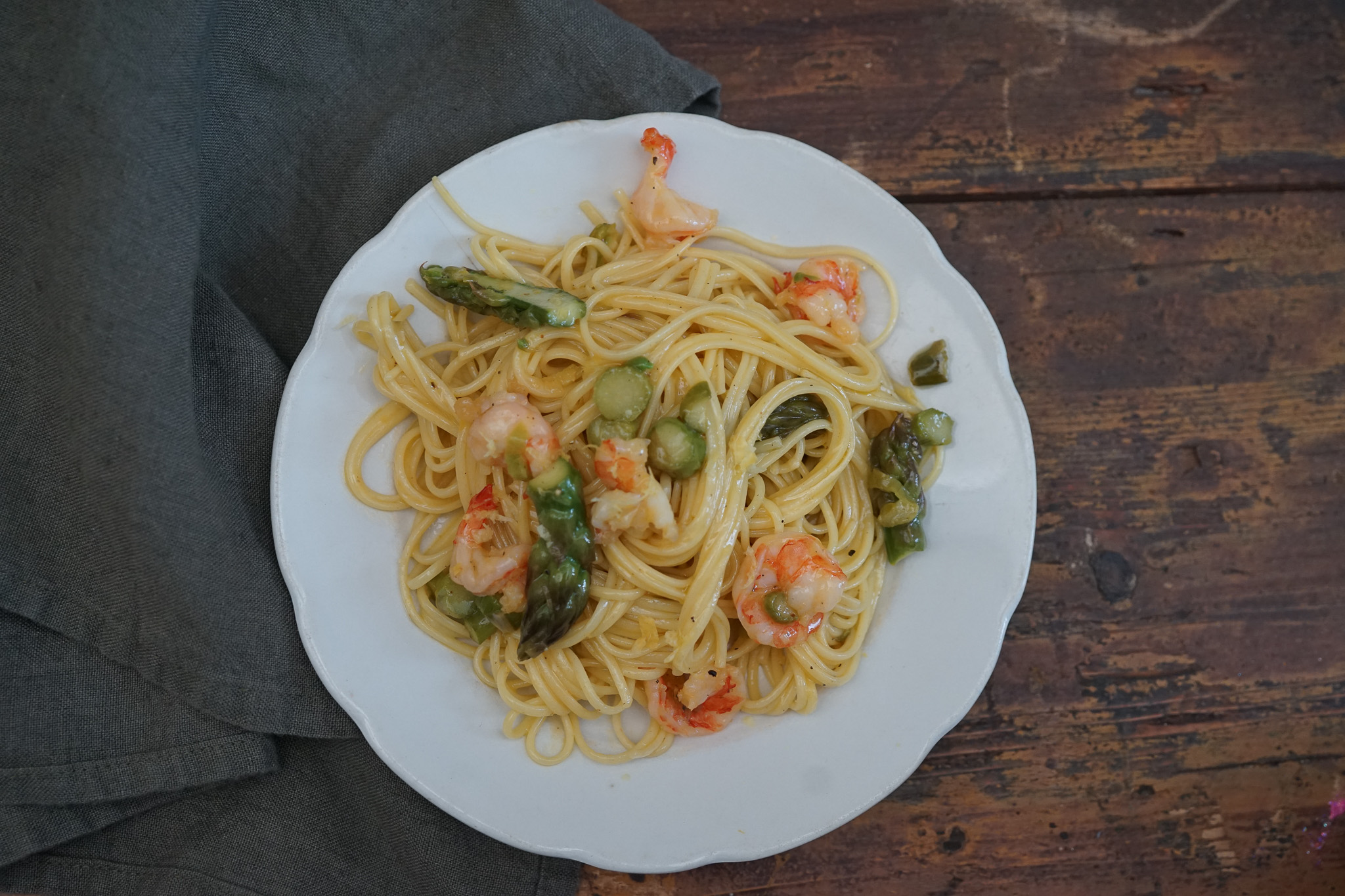 Buon appetito!