Bees deserve to be defined as one of the most interesting, intelligent and important insects on our planet. Often only known for their delicious nectar, it's their societal harmony and organization that never ceases to amaze scientists, as well as their incredibly fine-tuned work procedures, which turn out to be vital for our entire ecosystem. Bees are like chemists, using their own delicate but complicated technology to produce honey. They are also far older than humanity: according to fossil record they have been around for some 50 million years.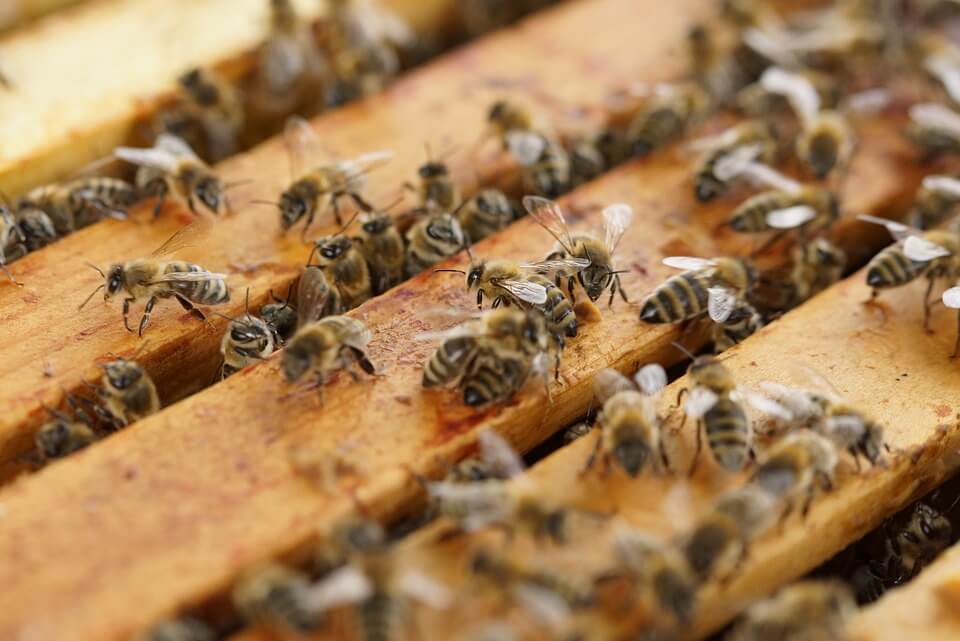 Though most honeys are the result of a mixture of nectars, some 300 different single flower (or "mono-floral") honeys are produced around the world. To obtain them beekeepers adopt a "Nomad Beekeping" system. Nomad Beekeping moves the hives from place to place according to the position & season of plants in bloom. Bees are naturally attracted to specific flowers, particularly when these are in bloom. It's as if you had a table filled with boring foods such as plain rice or a steamed potato…and then out comes a delicious looking cake. What would you go for?
A mono-floral honey is so defined when at least 40% derives from a single flower variety. It has very unique, distinctive notes and color as well as texture can vary significantly. The time of year and area in which the honey is harvested also have an effect on taste and appearance. Just like olive oil and wine, honey is linked to it's terroir.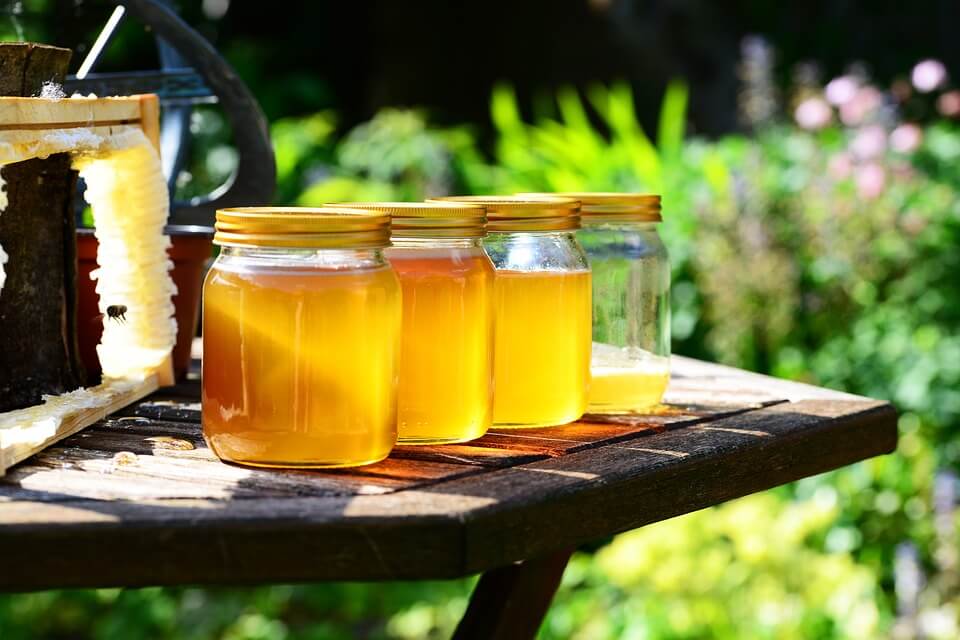 Honey can be used in the preparation of a wide variety of dishes, particularly cakes. It pairs perfectly with yogurt, fruit and certain vegetables such as carrots. But the perfect match is undoubtedly cheese, and playing around with pairings can turn into a fascinating gastronomy journey. Here are some suggestions:
Acacia Honey: blue cheese
Eucalyptus Honey: Parmigiano Reggiano
Lavanda Honey: Pecorino
Chestnut Honey: aged goat's milk cheese
Citrus honey: Caciocavallo
Thyme honey: spicy and aged cheeses
It's a custom in Italy to start a meal with a beautiful board of assorted antipasti. Try pairing your favorite craft cheeses and fine meats with honey and jams. Garnish with olives, fresh fruit and nuts, playing with different combinations of crostini (a smaller version of bruschetta).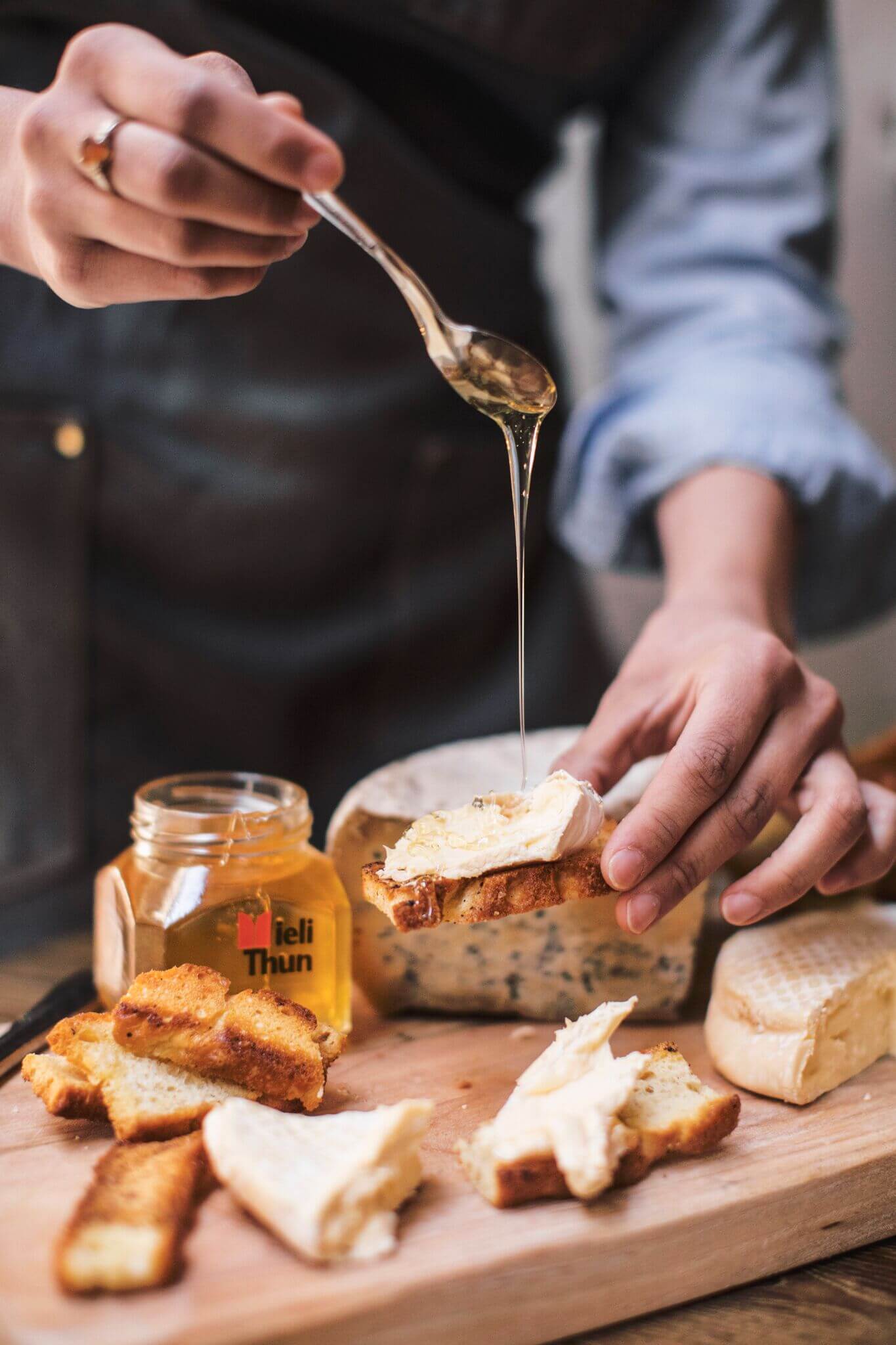 As far as recipes go, here's a very original idea for an appetizer which will surely tickle the palate of your guests: Ricotta, walnut and honey crostini.
Ingredients
4 crackers or toasted bread
½ cup ricotta cheese
4 walnut halves
2 tablespoons rosemary honey
Salt, pepper
Method
Top the crackers with ricotta, garnish each slice with a walnut and a drizzle of honey
Buon appetito!