The domestication of corn begins in Mexico some 7,000 years ago. Since then it has travelled the world to become a staple food for a vast number of populations, the third human food crop after wheat and rice. It is the essential nourishment for millions of people in Latin America, Asia and Africa and is appreciated for its specific flavor and texture in USA and Europe. Being such a large commodity crop its use is not restricted to feeding humans only. Widely used for animal feed it is also one of the main ingredients in processed foods (as corn syrup) as well as bio-ethanol fuels. It's on top of the list of GMO crops with USA planting 65% of its available acres with GMO corn.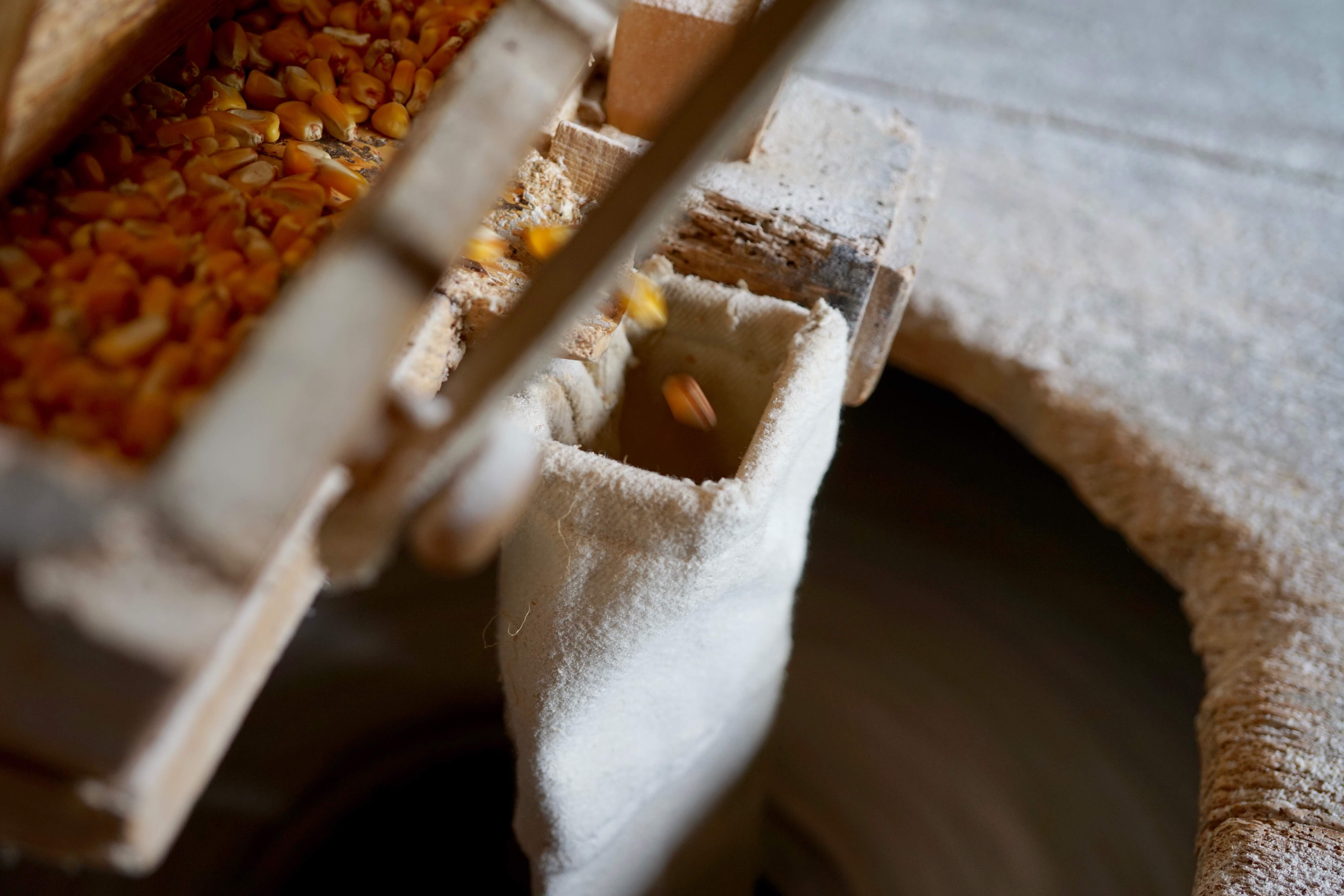 Maize was introduced to Europe after Columbus's voyages around the 17th century. It's popularity was immediate thanks to its high production yields. What the conquistadores failed to take back from the Americas was the technique with which corn was processes, the so called nixtamalization, where the kernels are soaked in a solution of lye water to help make nutrients such as niacin bioavailable when consumed. Europeans missed this detail and suffered greatly from the devastating nutrient-deficient disease 'pellagra'.
In Italy today corn is mainly associated with the dish Polenta, a kind of thick corn porridge similar to southern grits.  The main differences are the varieties of stone ground corn used, and the number of times the corn is milled. The end result differs in texture: grits have more of a "mushy" texture, polenta has a more course and toothsome bite. In Italy Polenta is traditional in the northern regions, mainly Lombardia and Veneto. It can be made with white or yellow corn and served as a main dish with meat stews, vegetables, cheese or even just butter. In the Veneto region it is very traditional to serve white polenta together with squid in a delicious red sauce.
We love to celebrate biodiversity and heirloom varieties of plants. With all the standardized GMO corn crops worldwide, opting for different varieties is a great approach. In the South Anson Mills is an amazing ancient mill focused just on that, a great resource for grains and flours http://www.ansonmills.com/.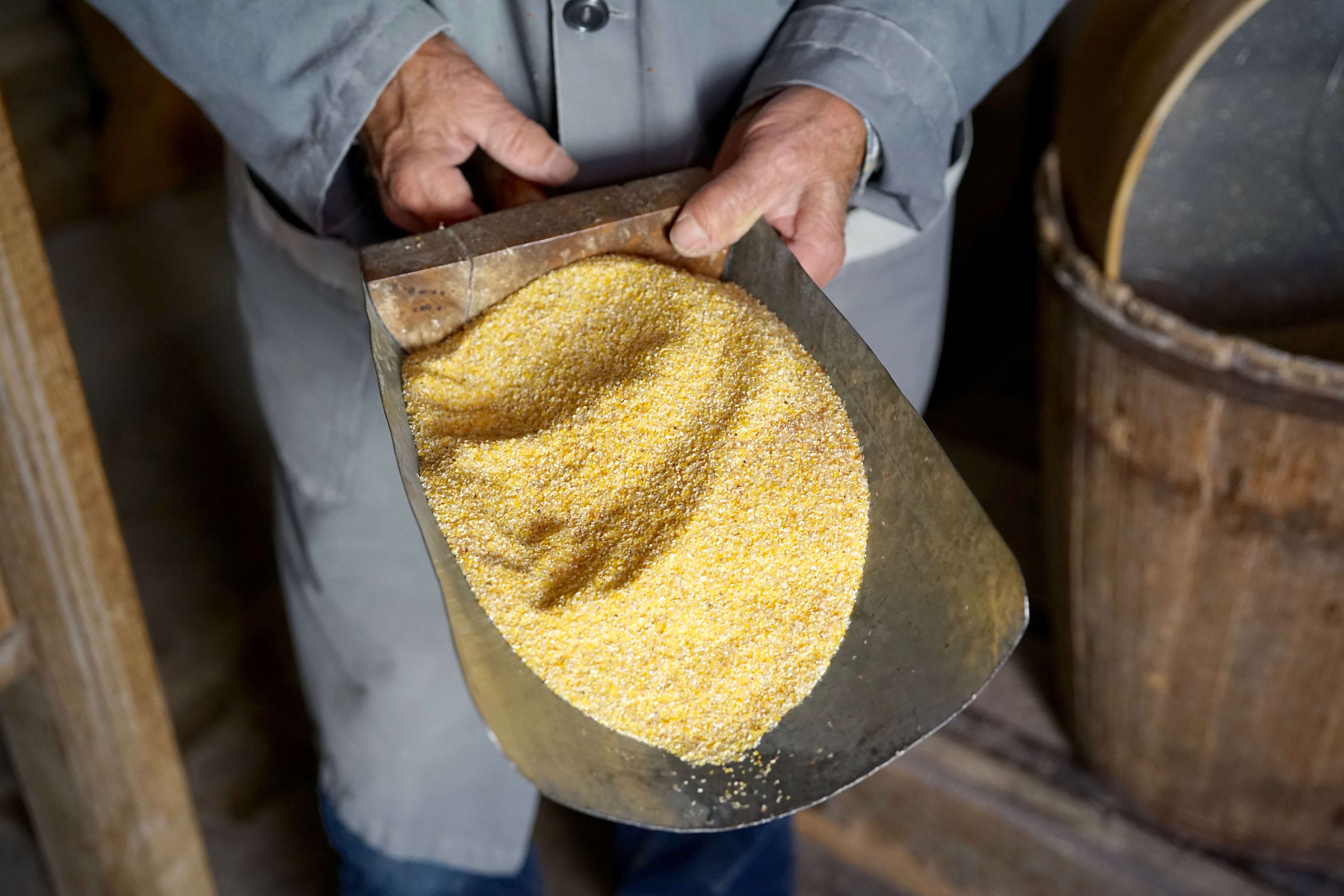 Making polenta
It's a very easy and rustic recipe. Ideally you need a nice copper pot, but a heavy based pot will do just fine. Making it the traditional way takes a little time, but it's definitely worth it, no comparison with the instant ones.
Ingredients:
Polenta flour, 2 cups
Water, 8 cups
Salt, 1 tbsp
EVOO, 2 tbsp
Method:
Bring the water to boil and add salt and EVOO. Pour the polenta in the water and mix well. Keep stirring every few minutes until cooked. Process takes about 40 to 50 minutes.
Once ready, tip onto a large wooden board, let cool and then serve with desired condiment. If the corn flour you chose is top quality and stone ground, the flavor will be so deep and delicious that you can easily eat it by itself, adding just a little butter and Parmigiano Reggiano cheese. If you have any leftover, slice it up and the next day grill it and melt cheese over it.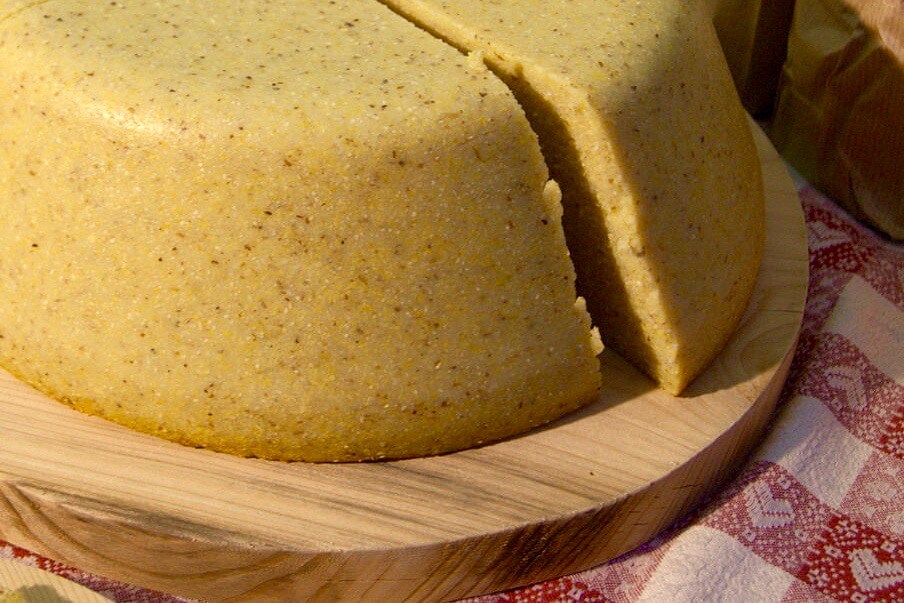 Buon appetito!