A traditional summer recipe from Trapani in the western part of Sicily. It was the sailors from Genoa, stopping in the ports of Sicily, who introduced the island to their cherished pesto recipe. Sicilians embraced it and made it their own, by adding fresh tomatoes and using almonds instead of pine nuts, basically using more of what was available in their region. Mainly used as a pasta sauce, it's also delicious as a dip or a spread in a sandwich. Perfect on a summer day after a refreshing swim in the sea.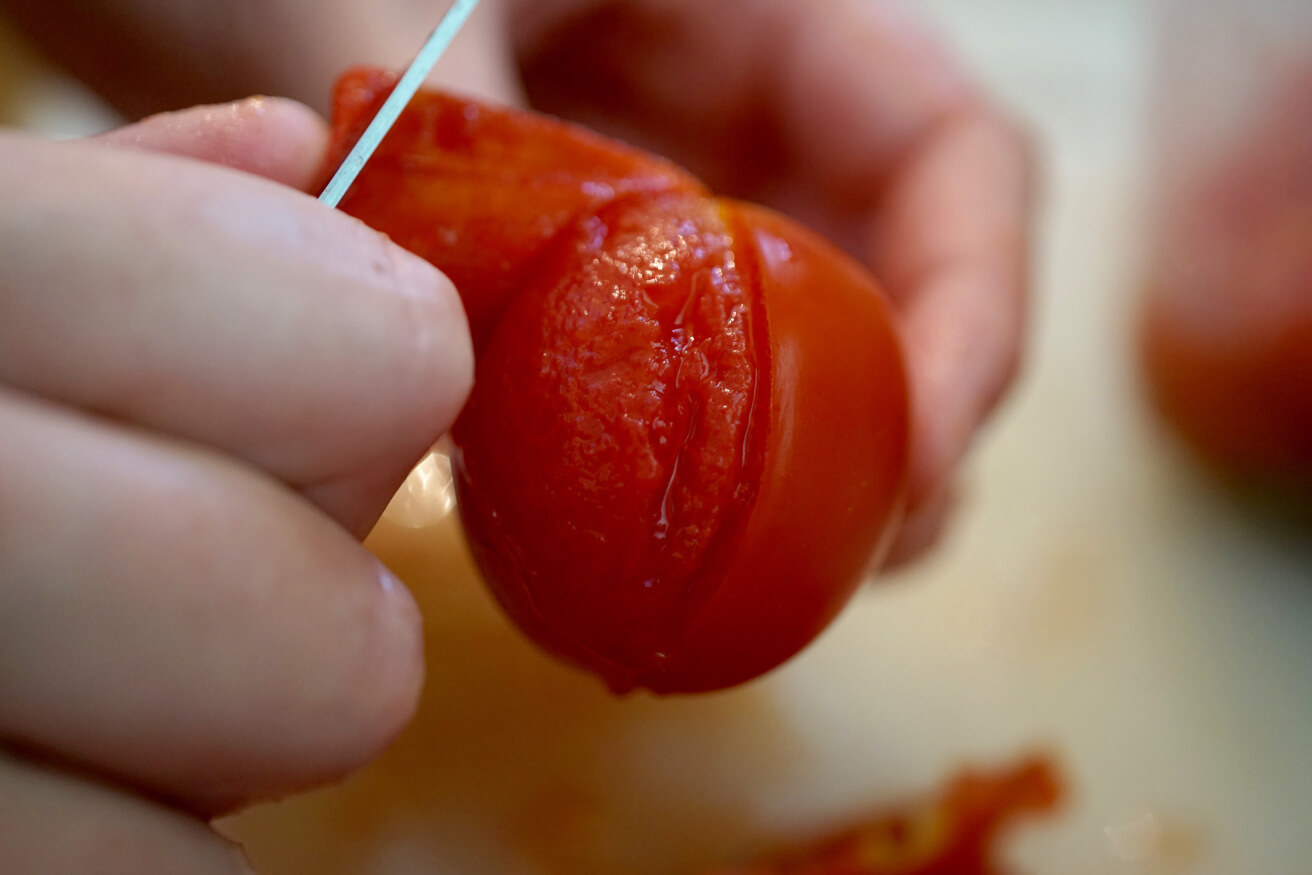 Recipe for 4
Ripe tomatoes, 1 pound
Garlic, 1 clove
Basil, 1/2 bunch
Almonds, 1/4 pound
Parmigiano Reggiano or Pecorino cheese, 1/2 pound
EVOO, 1/2 cup
Salt and pepper to taste
Conchiglie (sell) dry pasta, 1 pound
Method:
Bring to boil a large pot of water. Place the almonds on an oven tray and bake for five minutes at 400°F. Blanche the tomatoes in the salted boiling water for two minutes (keep the same water to cook your pasta) , then peel off the skins. Place tomatoes, garlic, almonds, half of the cheese, basil, half of the EVOO, a pinch of salt and a little pepper in a blender. Mix until smooth and creamy. Cook the pasta in the boiling water, once cooked, drain place in a bowl and fold in the pesto. Drizzle with raw EVOO and sprinkle with the remaining cheese.
Buon appetito!