Cavolo nero also known as lacinato kale is originally from Tuscany. Usually recognised for being the main ingredient in the popular Ribollita soup, it pairs beautifully with fresh sausage in this pasta dish. You can switch the cavolo nero with any kind of kale or rapini, and use any shape of short pasta. Calamarata is a shorter variant of paccheri, the name recalls the similarity in shape to fried calamari… but has nothing to do with seafood!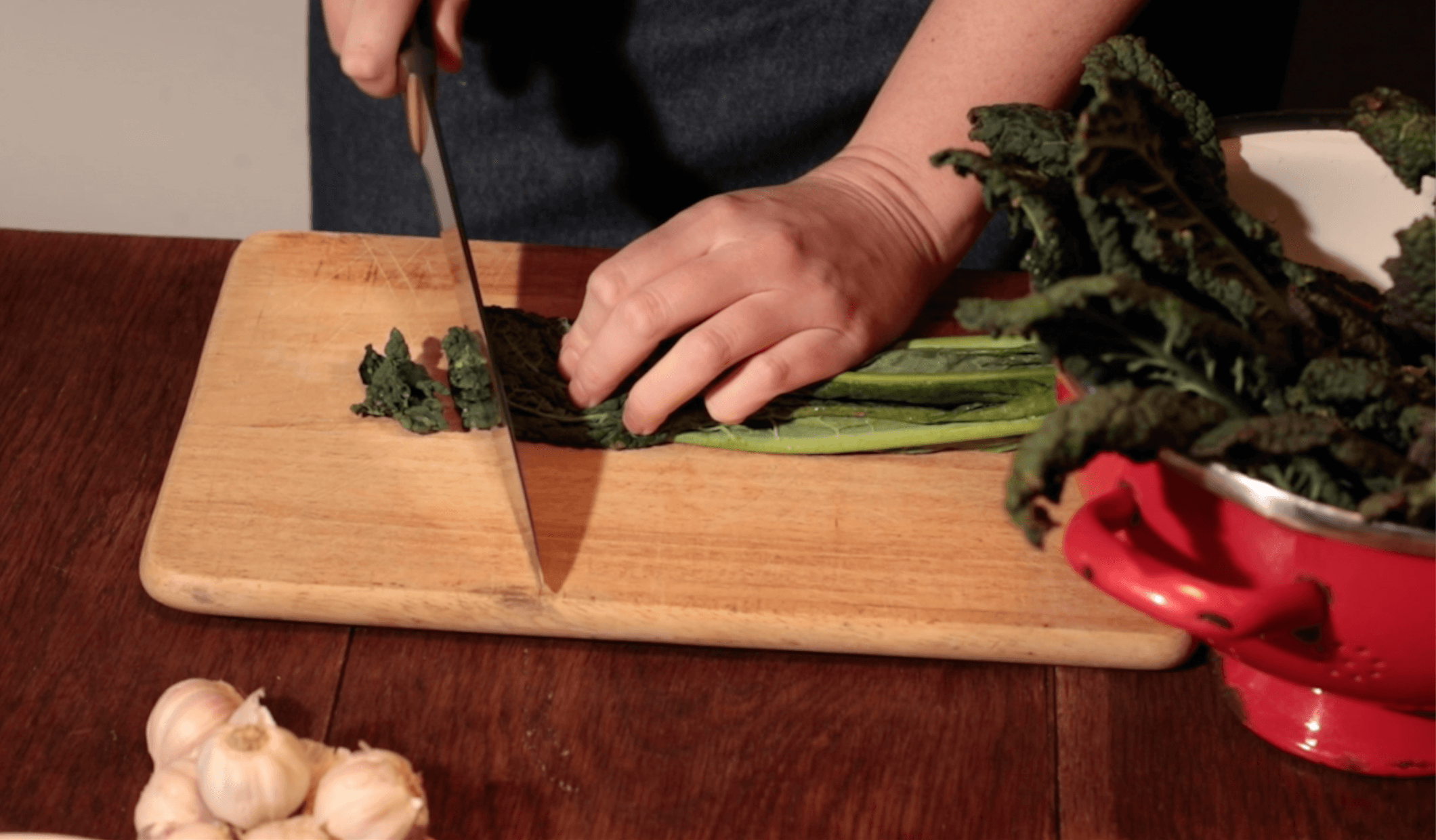 Recipe for 4
Prep time: 10 minutes
Cooking time: 30 minutes
Ingredients
1 500g pack Calamarata dried pasta
Sea salt, 2 tablespoons
For the sauce
Extra virgin olive oil (EVOO), 3 tablespoons
Garlic clove, 2
Chili flakes, 1 teaspoon
Yellow onion, 1 large
Splash of white wine
Sausages, 2
Cavolo nero (lacinato kale), ¾ lb
Parmigiano Reggiano cheese, 4 tablespoons
Salt to taste
Utensils needed
Large pot
Pan
Pasta Strainer
Method
Fill the pot with 1.5 gallons of water and bring to a boil. In the meanwhile start making the sauce: peel the garlic and dice the onion. Heat the pan and add a tablespoon of EVOO, chili flakes and 2 garlic cloves. When it starts to sizzle add the onions, once they starts browning add the wine and let evaporate. Slice the sausage links in half lengthwise and peel off the casing, add to the pan, mix and cook for about 10 minutes. Chop the kale into strips and add to the sauce, stir it in, slightly lower the flame and cook for another 10 minutes. If in need of moisture add a few tablespoons of hot water from the large pot.
At this point while the sauce cooks through the water should be boiling. Add 2 tablespoons of sea salt and pour the pasta in, keep stirring so that it doesn't stick. Cook for the suggested time on pack, but our suggestion is to always try one noodle before draining, you want to cook it 'al dente'. Dente means "tooth" in Italian, it suggests that the texture must be firm and have a bite to it. After you cook pasta regularly, you will just know when it is ready.
Once pasta is ready, drain but keep about 3 tablespoons of cooking water. Add pasta and cooking water to the sauce and stir at high flame for a few minutes.
Drizzle with the remaining EVOO and garnish with shaved Parmigiano Reggiano cheese.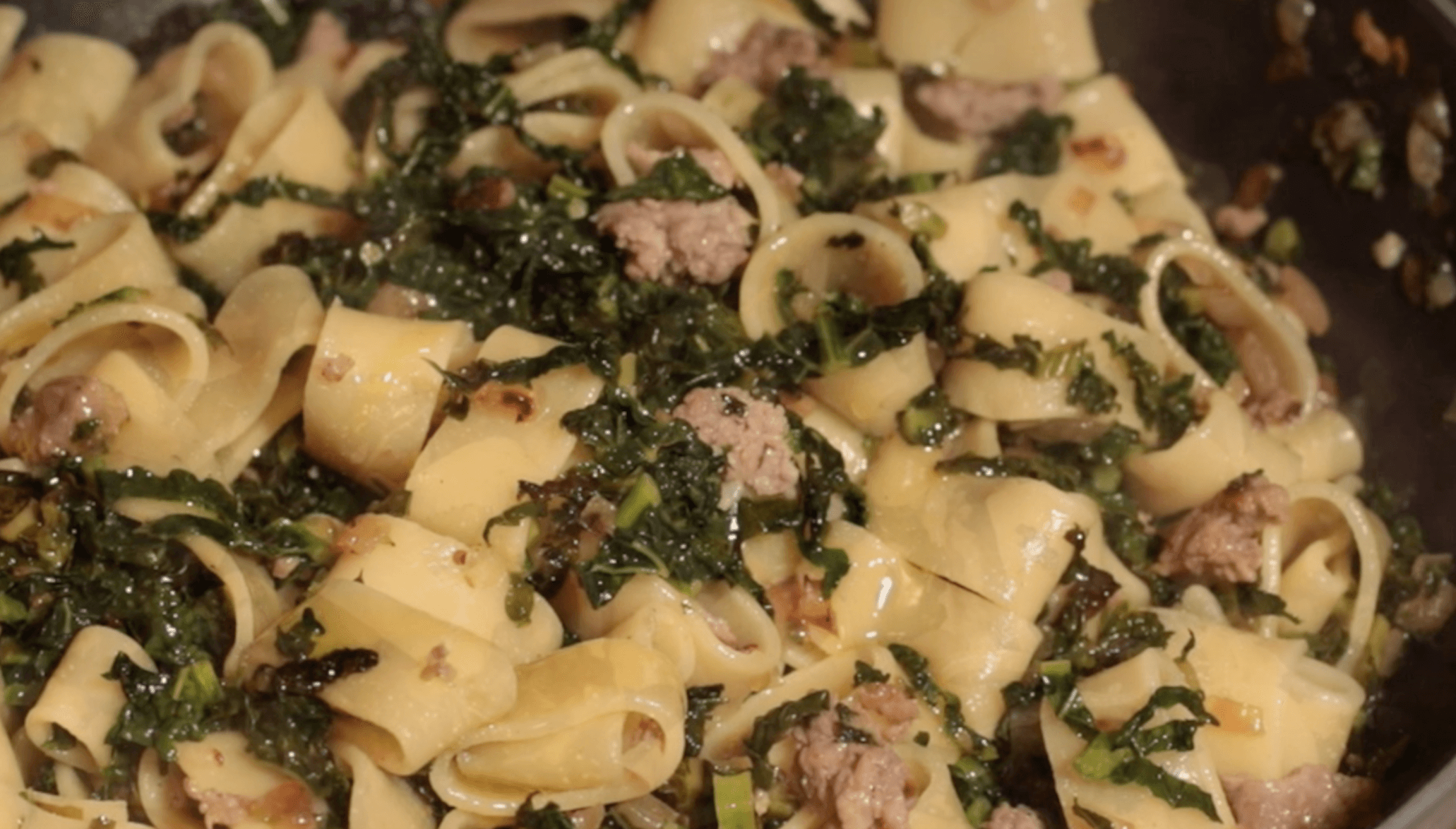 Buon apettito!