Next time you make your own fresh pasta at home why not experiment with different natural colorants? Seasons have so many ingredients to pick from and eating seasonal is the best excuse to get creative and cook with what's available. Right now during winter you can get plenty of vitamins, fibres and antioxidants from veggies such as beetroot, which will turn your pasta pink or purple, and fresh spinach if you want it to turn green. In summer try with tomatoes or basil! Squid ink – which can be sourced year-round – will turn your dough charcoal black, cocoa powder a nice earthy brown, while turmeric and saffron bright yellow. It's fun, gets kids excited about a healthy meal and can be the next trick to impress your guests at a dinner party. Start out with your classic fresh pasta recipe and add the following proportions:
Beetroot, spinach, tomato: ½ ounce every 100g flour (For the vegetables boil until soft, squeeze out the extra water, blend and weigh)
Cocoa, turmeric: 0,2 ounce every 100g flour
Squid ink: if fresh, one bladder is more than enough every 200g of flour. You can also find it dehydrated in powder (use same proportions as cocoa)
Saffron: A pinch of pistils diluted in a few drops of warm water every 100g flour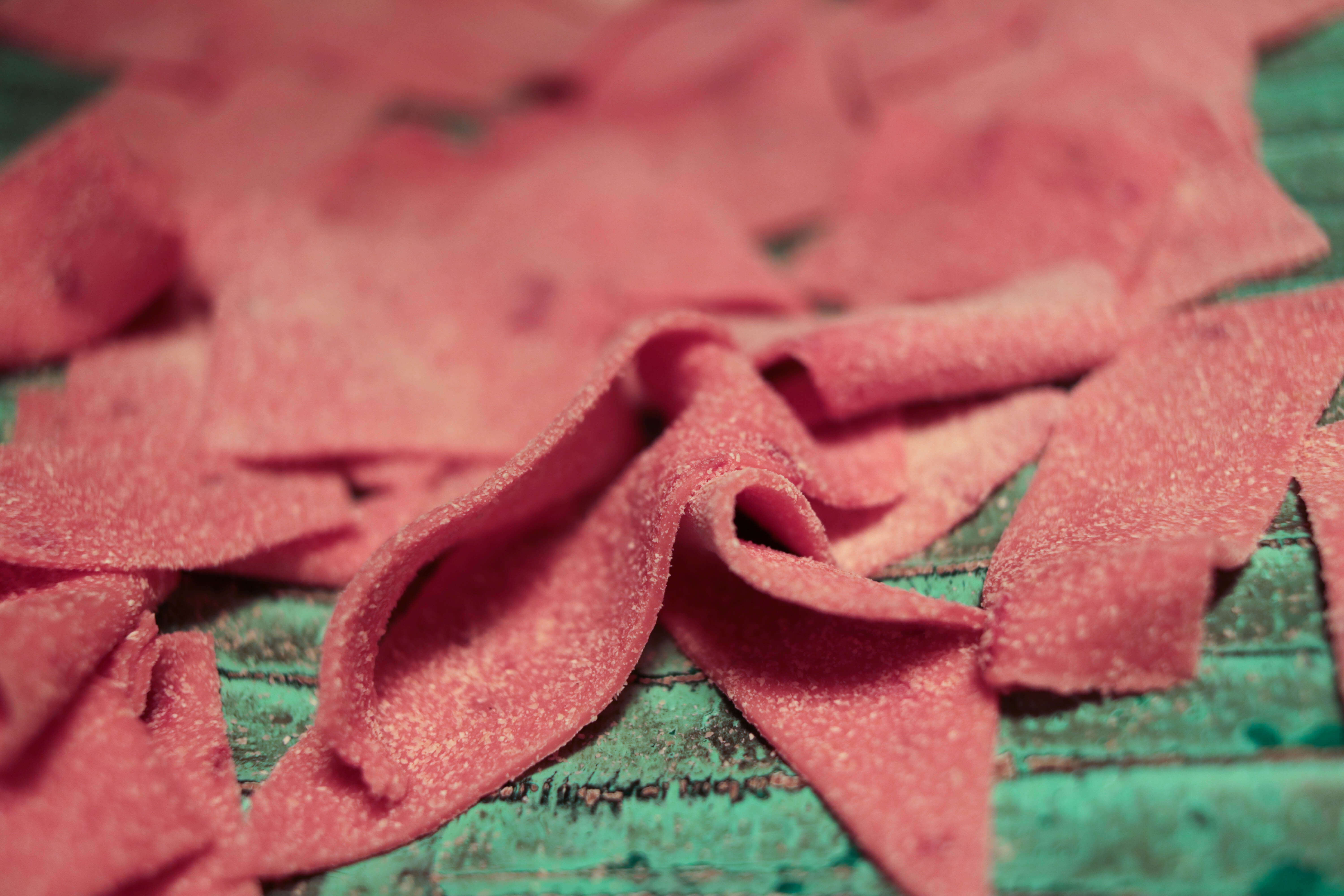 Need a refresh to our fresh pasta recipe?
Yield: 6 people
Ingredients
Unbleached, unenriched semolina flour, 200 g (approx. 7 ounces)
Unbleached, unenriched white wheat flour (cake flour), 0 type, 200 g (approx. 7 ounces)
Large pasture raised eggs (280 g) 4
Method
On a clean surface, make a pile out of flour and form a deep well in center. Break the eggs into the well and add colorant. Whisk eggs very gently with a fork, gradually incorporating flour from the sides of the well. When mixture becomes too thick to mix with a fork, begin kneading using your hands. If flour does not fully incorporate into the dough add one or two tablespoons of water. (Be careful not to add too much!) In the case of beetroot, spinach and tomato the opposite may occur, you can add a little semolina flour if the dough is too sticky.
Dough is very sticky at the beginning and becomes more elastic and smooth after around 4 minutes of kneading. Once the dough is formed, continue kneading for 3 more minutes to allow the dough to reach its maximum elasticity and firmness. Long kneading is important in order to develop the gluten in the flour and to prevent dough from tearing apart later on. Dust work surface with flour if needed to keep dough from becoming sticky. Roll dough into a ball shape and wrap tightly in plastic wrap and let rest for 20-30 minutes.
The traditional way of rolling out the pasta is by using a simple wood rolling pin, so even if you don't have a pasta machine don't be intimidated to make fresh pasta at home. Dust working surface with flour and start rolling dough one piece at a time. After every roll, make a quarter turn and repeat the same movement until you have achieved the desired thickness. (Approximately the thickness of a playing card). After achieving the desired thickness of the dough, start cutting the pasta into desired shape. Make sure to dust dough on both sides so it doesn't stick to itself.
Buon appetito!