Fennel peak season calls for a one-of-a-kind Mediterranean recipe.  Healthy, fresh, crunchy, delicious and very simple to prepare. It makes for a great light lunch or the perfect side to a roast chicken or fish.
Italians love fennel and use it in a variety of dishes, making the best of all its parts, from the bulb to the flowers and seeds. And it isn't just a matter of taste. Think of Finocchiona, the traditional Tuscan salami: the fennel seeds help preserve it while adding their characteristic flavour.  Its is rich in vitamin C, fibers and several essential nutrients for our diet. It also has unusual phytonutrients that give it ample antioxidant and immune-boosting capabilities.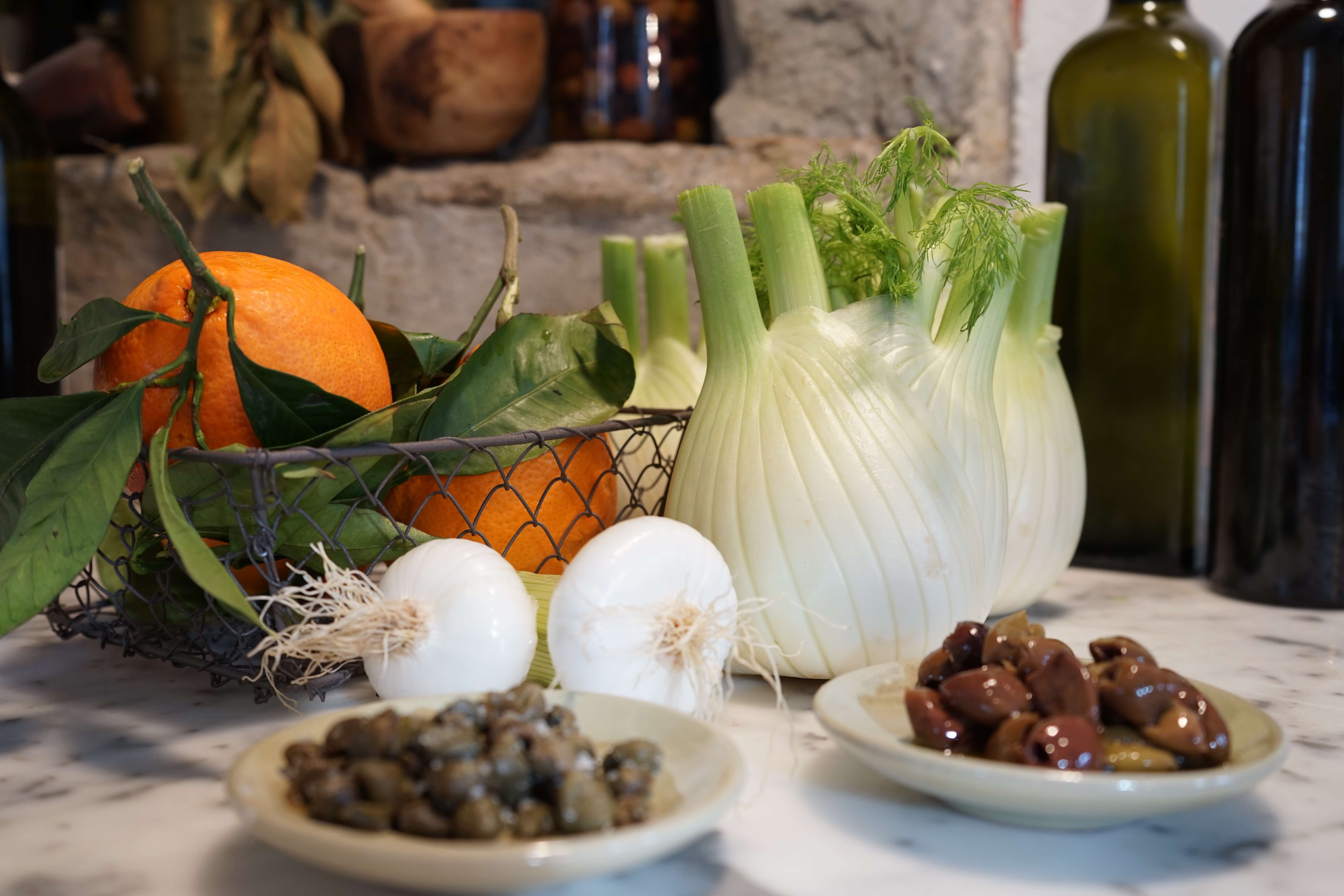 Ingredients:
3 large fennels (try and find them with the green tips)
3 oranges
2 spring onions
2 tbsp Capers in salt
2 tbsp pitted taggiasca olives
2 tbsp EVOO
1 tsp ground pepper
Method:
Finely chop the fennel, fennel tips and spring onion and place in a bowl. Peel the oranges using a knife, trying not to waste the fruit but taking away the white bitter outer layer. Slice the oranges, keep the juice and add to the bowl. Add capers with salt, olives, Evoo and pepper and mix well. The salad can keep for up to one day, but is best when just made.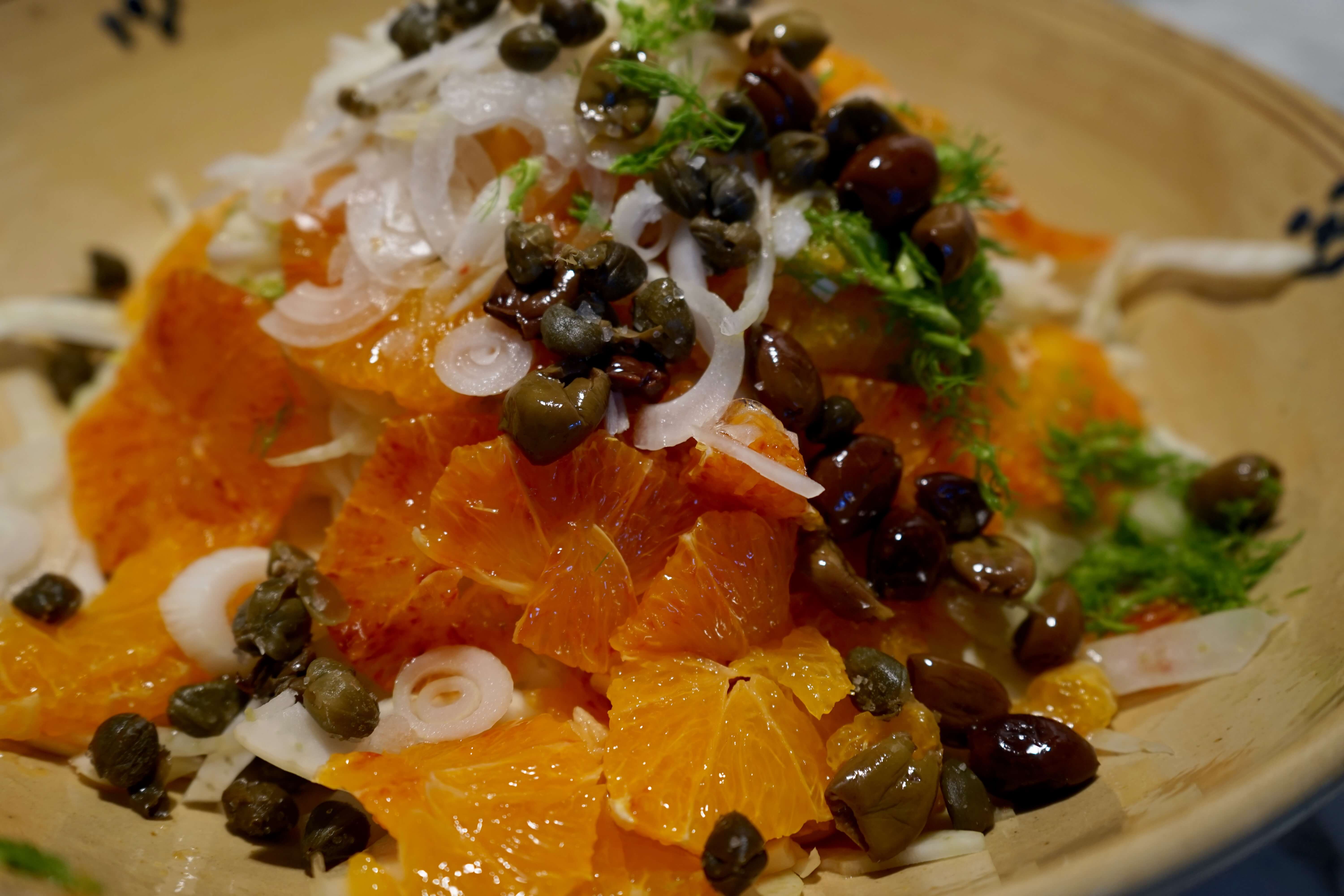 Buon Appetito!