Aperitivo is a wonderful custom, enjoyed and practiced all across Italy. It's the perfect way to leave behind a long day and relax having a glass of wine or a light cocktail in good company. The word  defines the act as well as the actual drink – cocktails such as Negroni and Spritz, thought to entice your appetite. Aperitivo is often accompanied by snacks ranging from cheese and charcuterie to more elaborated finger food, such as tartine (similar to bruschetta), polpette (meatballs), fried zucchini flowers stuffed with mozzarella and anchovies or seafood tartare. Just a few examples of the colorful range of delicacies you can enjoy.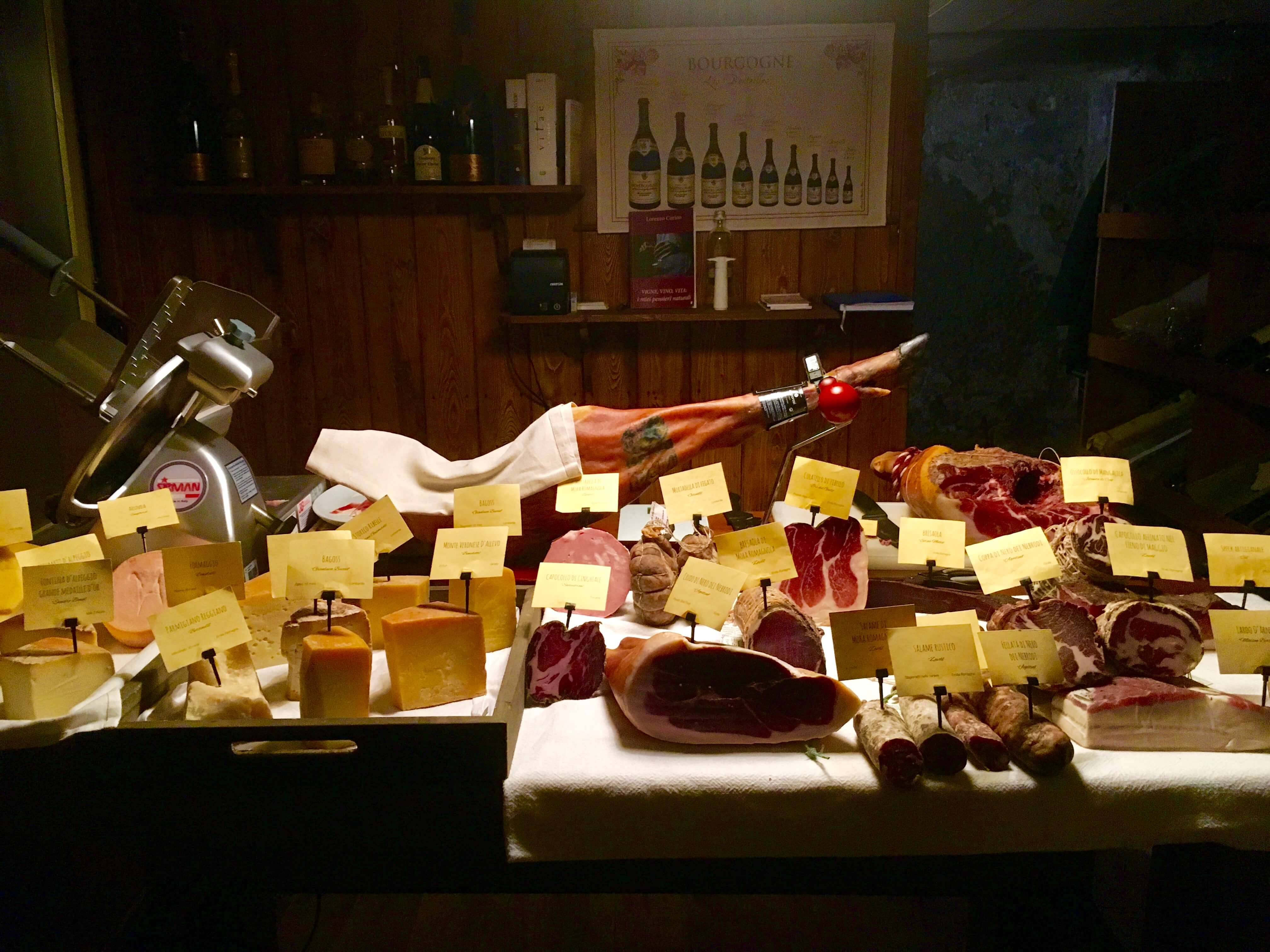 It's origin is linked to the city Torino, where the first Vermouths (fortified wines) were prodcuced, think Carpani, Martini, Cinzano. Today aperitivo rhymes with Milano – the town flows with different kinds of bar concepts for all tastes.
The choice can be overwhelming –  here are a few tips on places to visit on a short trip:
If wine is what you are looking for, hands down this hidden cellar is a must AL CORTILE. Getting to it is an adventure  – you need to ring the bell, enter a gate, walk through a private alley and down the stairs to this ancient cellar, don't get it mixed up with the upstairs restaurant and cooking school.
The most incredible and eclectic cocktail bar of all must be Nottingham Forest NOTTINGHAM FOREST , where you can sip your libations out of an All Star shoe cup, or order an extravagant cocktail containing pure gold and real pearls or experiment new frontiers of texture and aesthetics with molecular mixology.
In the fancy area of Brera you can savour an fine Japanese style aperitivo at Sushi B SUSHI B and Lacerba's http://www.lacerba.it/  charming and futuristic decor makes for a  memorable experience.
Cin cin!