Busiate are a pasta shape originally from Sicily, traditionally served with red pesto alla trapanese, a tomato and almond pesto sauce – find our recipe here!
Today we suggest pairing them to this easy to make, super comforting sausage ragù. The sweetness of the cherry tomatoes and the roundness of the sausage are inebriating, and will make you come back for more!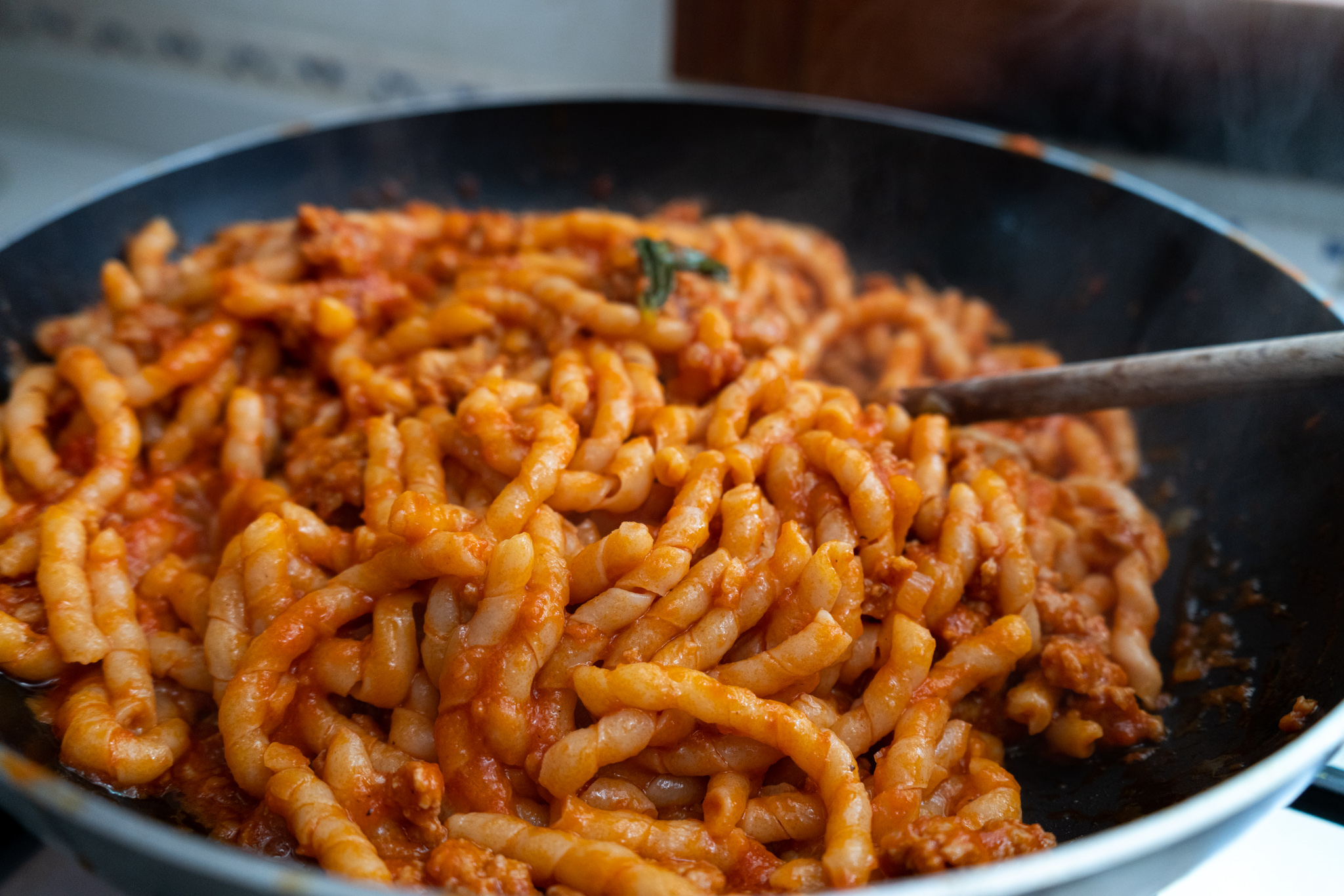 Ingredients
1 garlic clove
1 Yellow onion
White wine, ½ glass
Fresh Italian sausage 1lb
1 jar tomato salsa ciliegino by Cutrera
Busiate pasta by Morelli
Sea salt, 1 tablespoons
Chili powder by Peperita
Extra virgin olive oil by Cutrera, 3 tablespoon
Parmigiano Reggiano, 3 ounces grated
Fresh basil, a few leaves to garnish
Method
Mince the garlic clove and dice the onion. Fill a large pot with water and bring to boil. In the meantime, heat the pan and add one tablespoon of extra virgin olive oil. On a medium to high heat add minced garlic and diced onion, stir and when it starts to brown add the splash of wine. After a few minutes add the sausage (take the casing off). Once cooked through add the tomato, a few leaves of basil, salt to taste and lower the flame and let simmer for about 30 minutes. At this point the water should be boiling, add  sea salt. Cook the pasta in the boiling water for 11 minutes. Stir occasionally so that it does not stick. Drain the pasta in a colander and then add directly to the sauce and toss for a minute or so. Toss and add half of the parmigiano cheese and half a teaspoon of chili powder. Serve with a drizzle of raw extra virgin olive oil, fresh basil, grated parmigiano cheese and more chili for extra spice.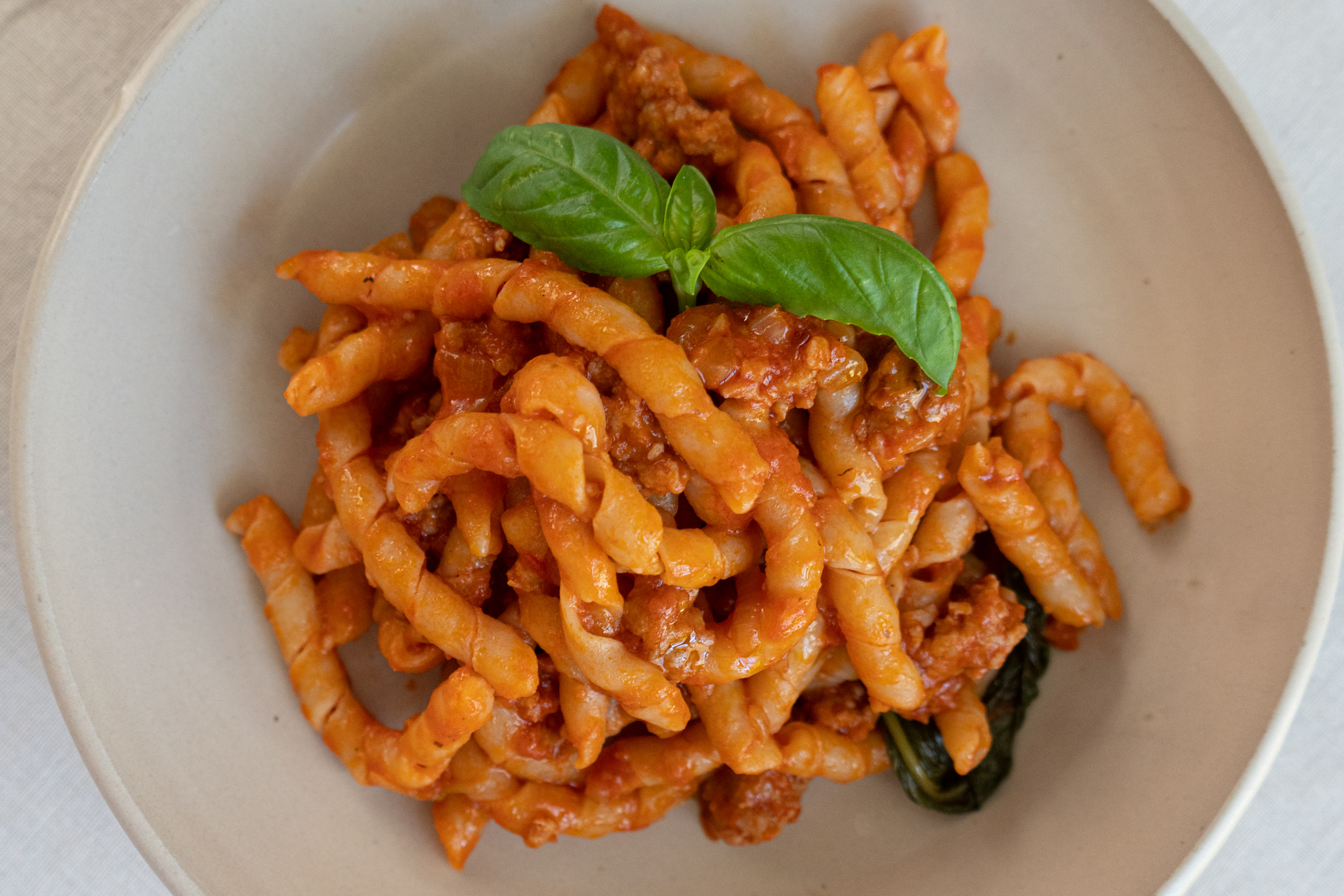 Pairs beautifully with red wine.
Buon appetito!