Take a break and dive into the Mediterranean Sea for a meal.. this recipe will do just that: La Dolce Vita made easy in just a few steps.
1 pack Lemon pepper linguine by Morelli
1 lemon
1 lb shrimp
A few leaves parsley
1 glass white wine
¼ lb butter
1 clove garlic
Salt
Pepper
Heat a large pot of water. Mince the garlic, chop the parsley and cut the shrimp in half lengthwise. In a pan, heat half the butter and cook the shrimp on a high flame for about 4 minutes, until they get a little color. Then set the shrimp aside, add the rest of the butter, and deglaze the pan. Add garlic, white wine and lemon juice and cook for about 10 minutes. Salt the boiling water and cook the pasta for 4 minutes a little less than suggested cooking time, because it will finish cooking in the pan with the sauce. In the meanwhile put the shrimp back in the pan, then add the pasta to the sauce with a couple ladles of the cooking water. This water is filled with starch from the pasta, and will help give a creamy texture to your sauce. Cook, stirring and adding more water if needed for about 4 minutes. Add parsley and freshly ground pepper.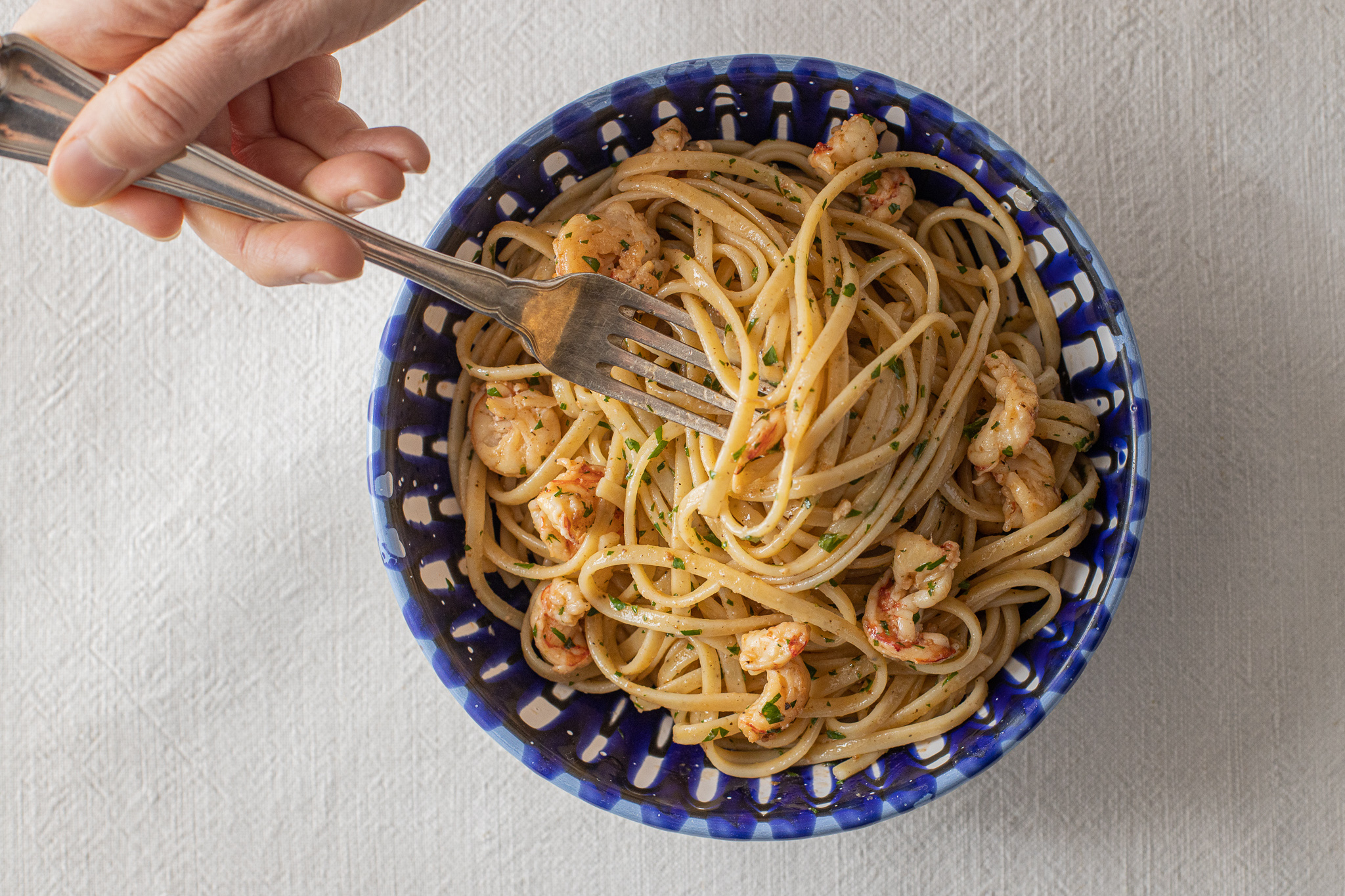 Buon appetito!