Strawberry season has officially started. Try making this simple yet sophisticated salad celebrating some of Italy's finest flavors. The richness of Parmigiano Reggiano cheese   balances perfectly with the sweetness of the strawberries and the smooth acidity of this elegant balsamic vinegar. A fantastic starter or side dish for a special occasion, Italian cooking made easy!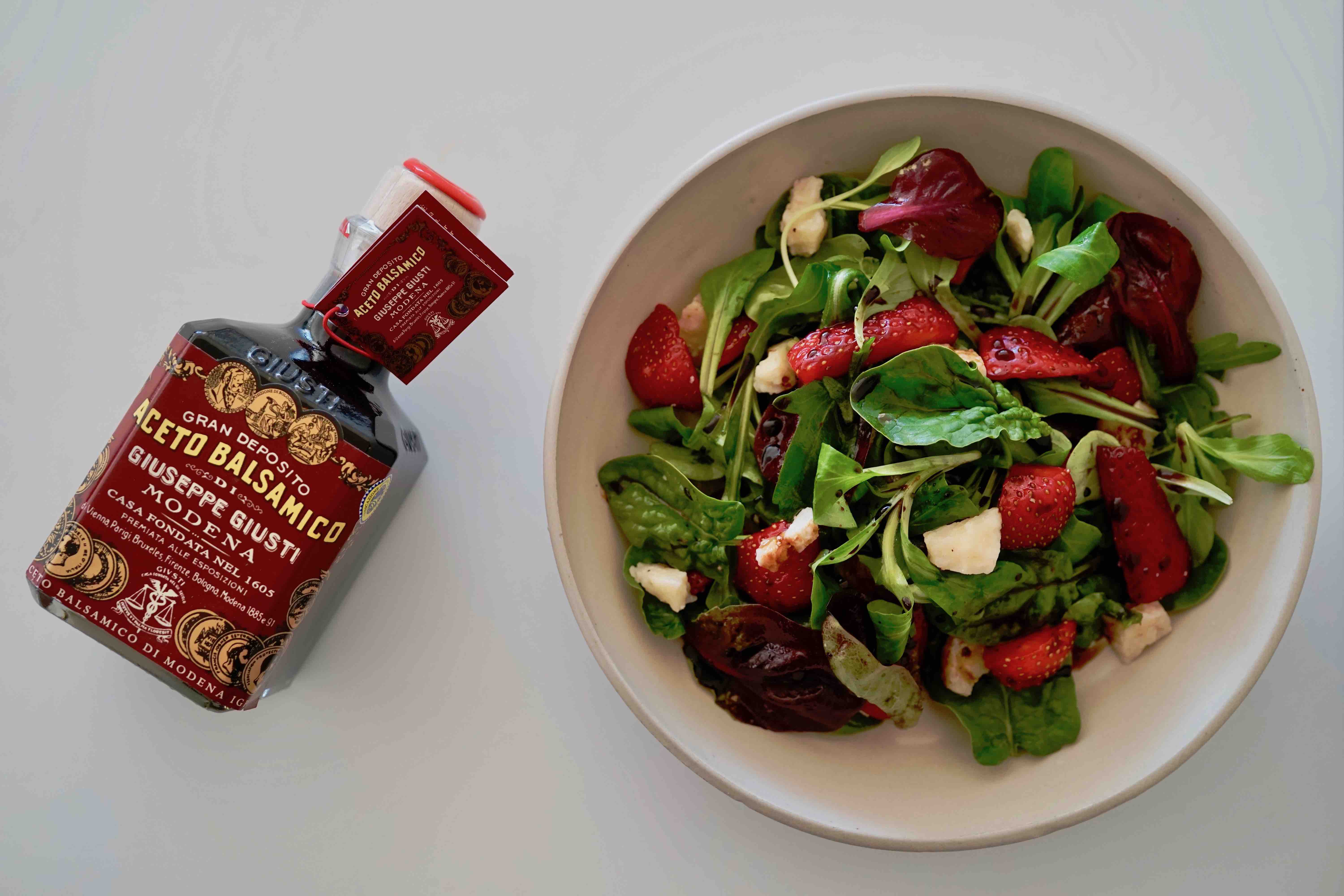 Ingredients
1/2 lb mixed greens
1/2 lb strawberries
EVOO
salt and pepper to taste
1/2 lb Parmigiano Reggiano cheese
4 tbsp Guiseppe Giusti Italian Balsamic Wine Vinegar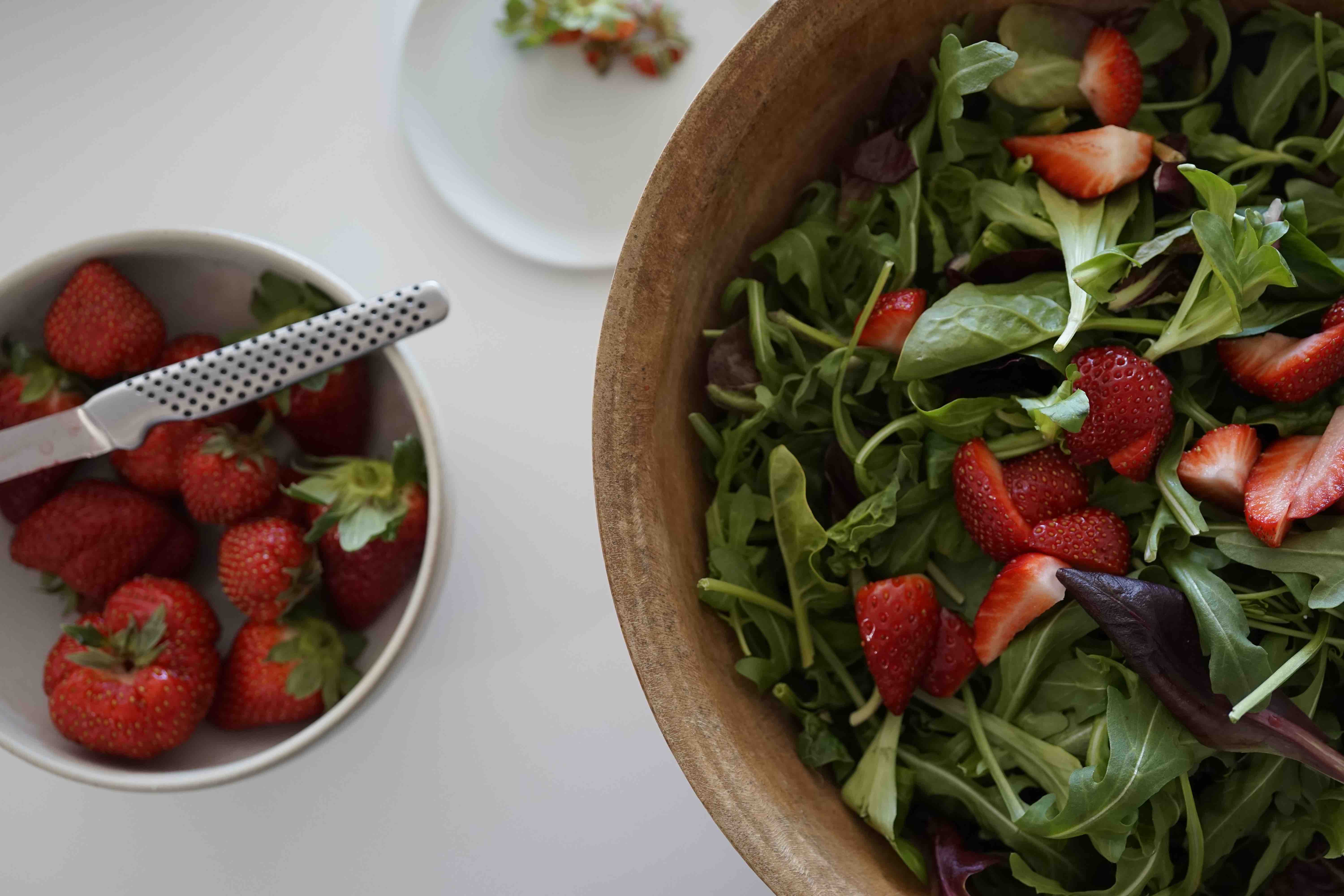 Method:
Cut strawberries into quarters and add to mixed greens. Season with extra virgin olive oil, salt and pepper and mix well. Add crumbled Parmigiano Reggiano and drizzle with Balsamic vinegar.