A classic of Roman traditional cuisine. There are many variations of fillings as well as of styles of batter. Zucchini flowers come out in the summer and are one of the largest edible flowers. They are perfect for stuffing,but they must be fresh and intact if not they will break during cooking. The secret as usual is to keep it simple and to use prime quality ingredients.  Stuffed zucchini flowers are THE summer flavor bomb, combining the saltiness of anchovies with the creaminess of mozzarella wrapped in crunchy flower petals.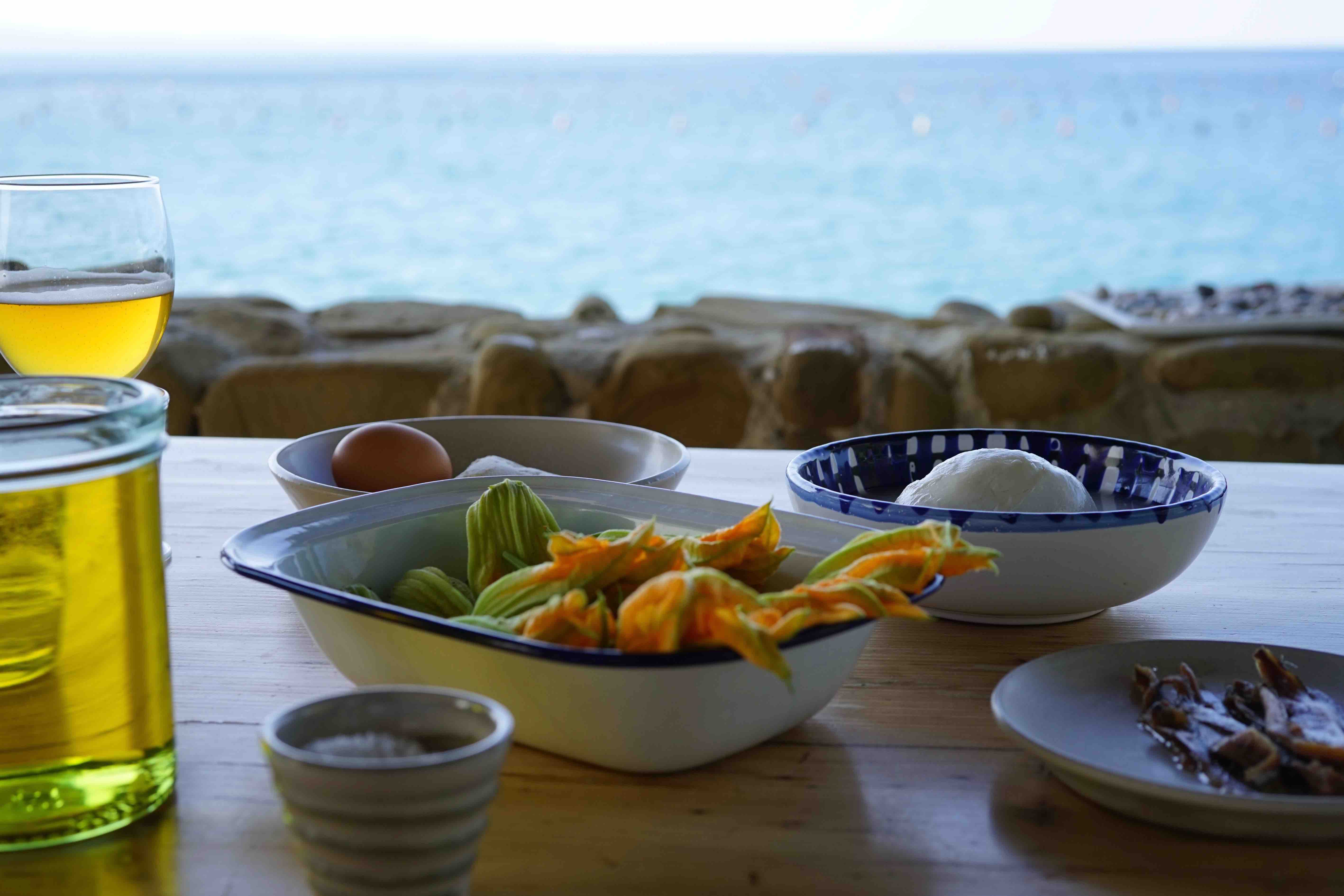 INGREDIENTS:
10 zucchini flowers
1 mozzarella ball
10 anchovy fillets
1 egg
¼ lbs. all-purpose flour
5 tbsp. sparkling water (very cold)
A sip of beer
1 lt. frying oil
salt for seasoning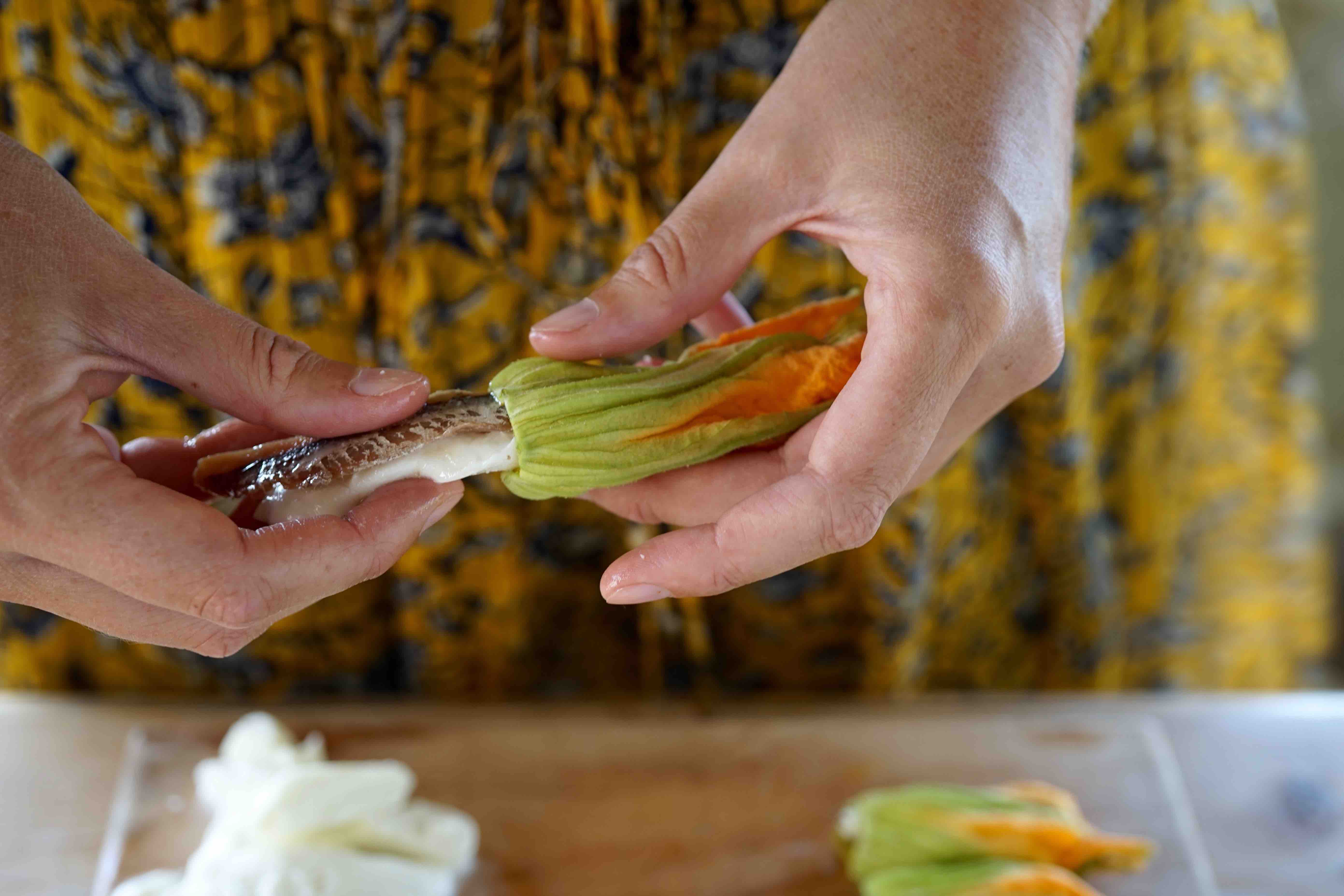 PREPARATION:
Take out the pistil from each flower by delicately slicing off the end with the stalk, leaving the flower whole. Chop the mozzarella into strips 1″ large and roughly long as the flowers. Stuff each flower with a strip of mozzarella and 1 anchovy. Then make your batter: beat one egg into a ball and add the flour. Using a whisk get rid of any lumps, then add the cold water and the beer. Any alcohol works, could be prosecco or a spirit. The batter should be nice and dense, similar to that of pancakes. Heat your frying oil, then cover each flower in batter and directly bring to the pan for frying. Fry for about 3 minutes, or until slightly golden. Turn them around after about 1 minute. Pad the flowers with paper towels to loose any excess grease, add salt and serve hot.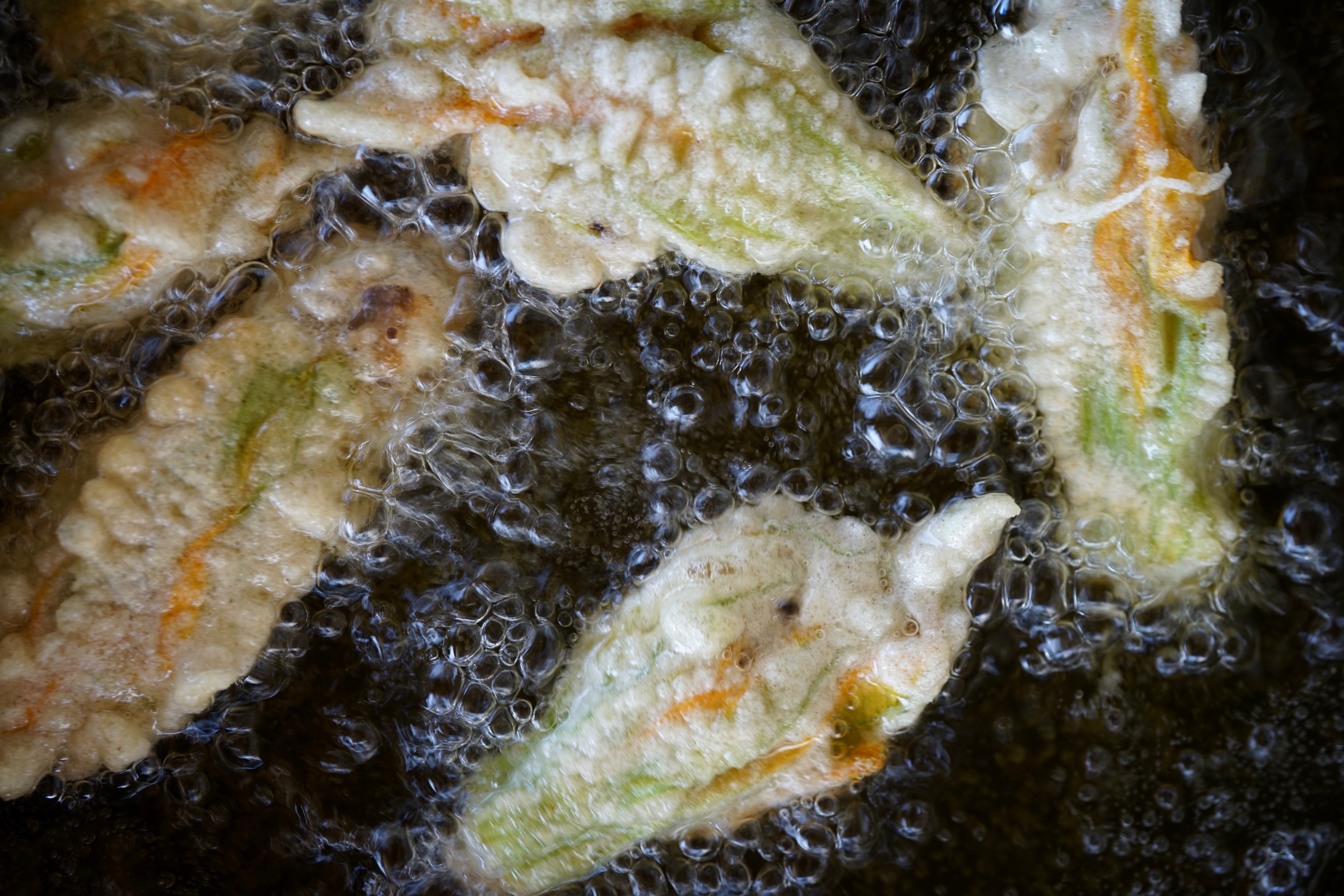 Buon appetito!