The holidays are approaching faster than ever. It's that perfect time of the year to take some time to cook something delicious from scratch for your loved ones. Butternut squash ravioli is a traditional recipe from Emilia Romagna in central Italy but is enjoyed across the country as a holiday classic. There is a version of this recipe from the town Mantova that sees the addition of amaretti cookies and fruit preserve. We are proposing the classic one, but  by adding the mentioned ingredients in the filling and you will obtain the Mantova version.
We love this dish! It's a celebration of squash and winter flavors, simple yet comforty and delicious.
Butternut Squash Ravioli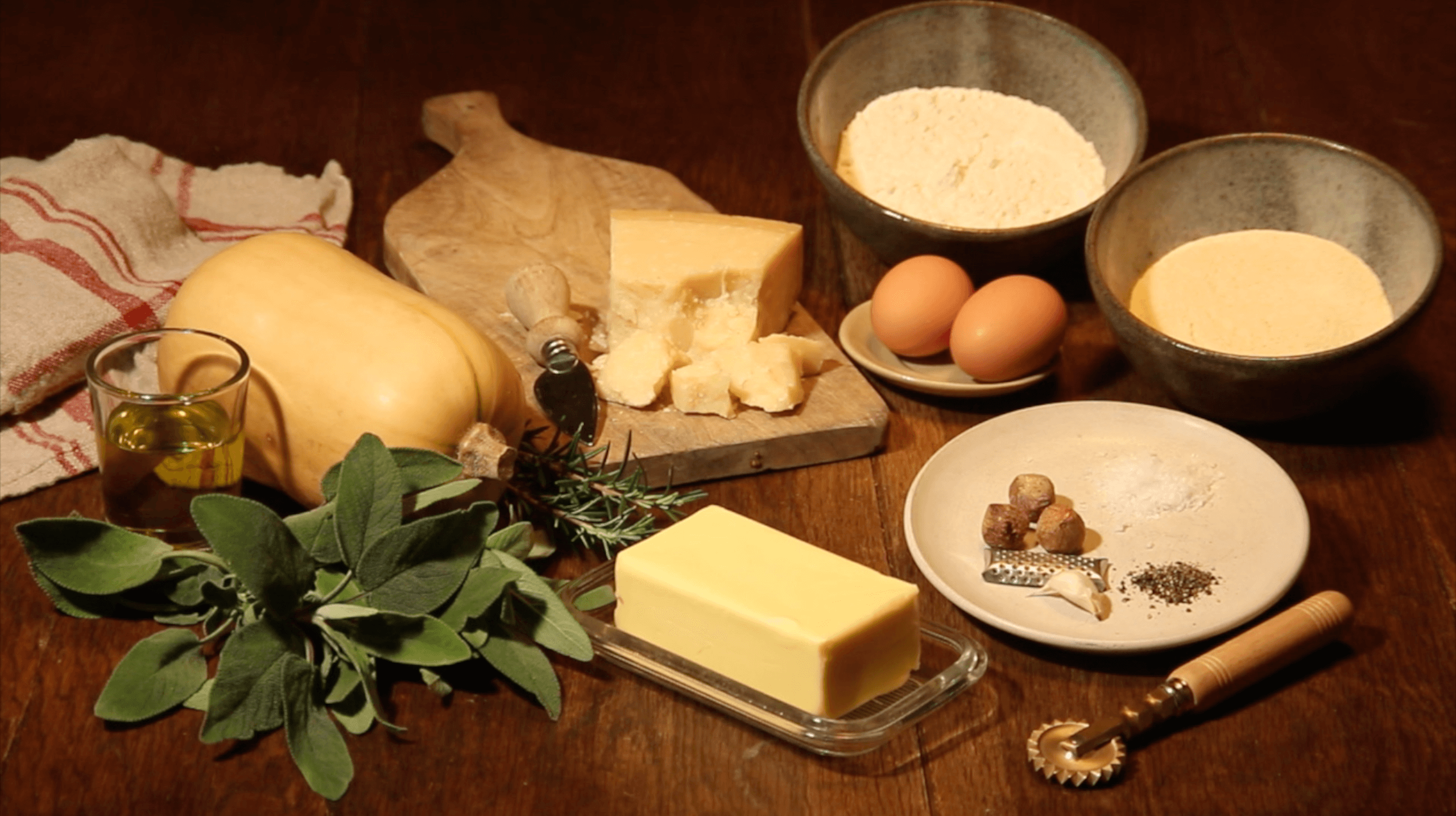 Recipe for 2
Ingredients:
1 small butternut squash (about 2lb when whole)
2T extra virgin olive oil (EVOO)
sea salt
ground black pepper
¾ cup grated Parmigiano Reggiano cheese
¼tsp fresh grated nutmeg
1 garlic clove
2 stalks fresh rosemary
3T butter
1 small bunch sage
Pasta:
2 Eggs
100 grams "00" flour
100 grams semolina flour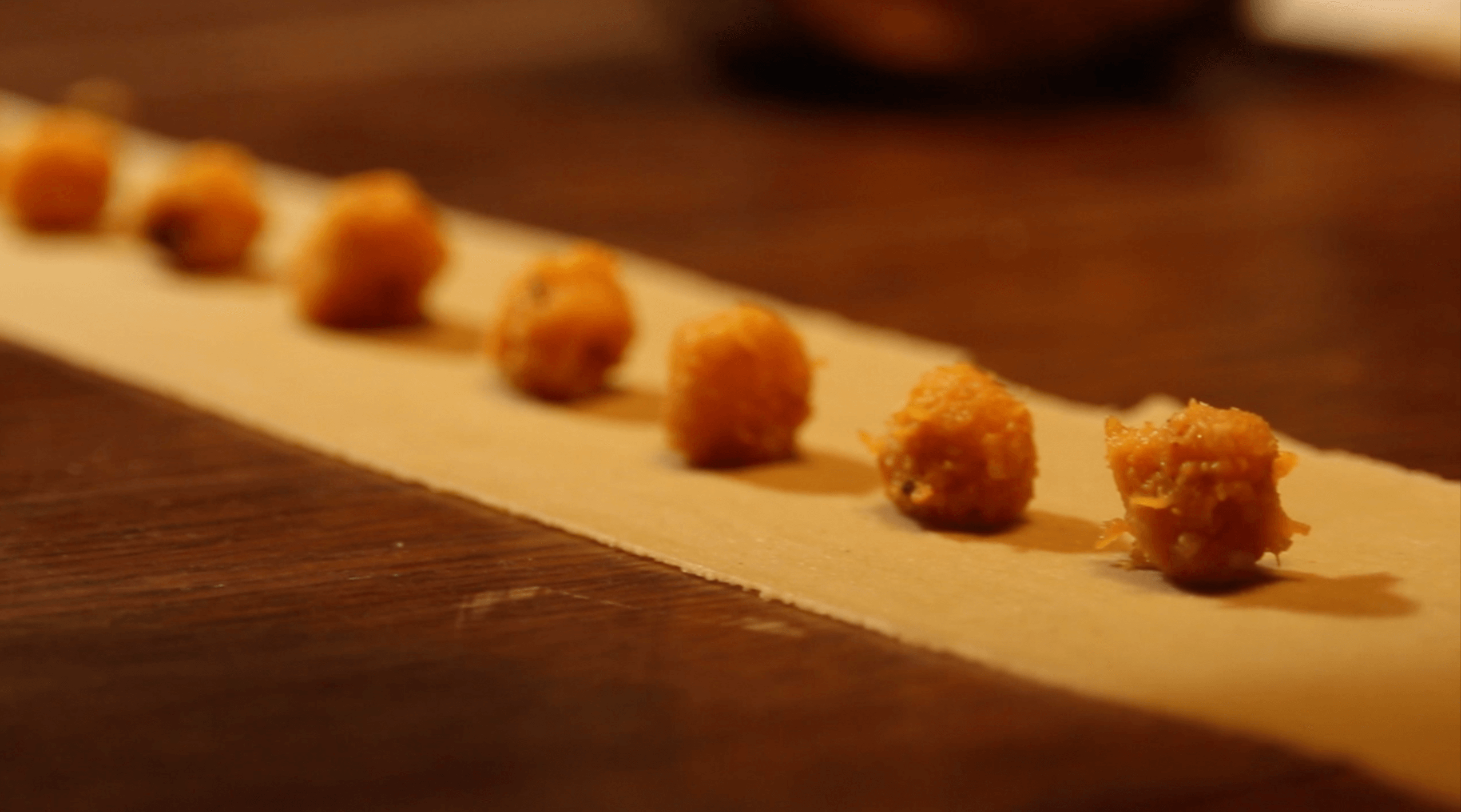 Method:
Cut Squash in half lengthwise and scoop out seeds. Cut is smaller chunks (about 1inch thick) and place in a baking dish. Season with 2T EVOO,1 tablespoon of salt and half a tablespoon of pepper. Break the rosemary in half and place in the tray. Peel the garlic clove, cut it in half and also place in tray. Cook in oven at 390°F for about 30 minutes or until very tender. Remove from oven and cool. Once cool peel off the skin with a small knife. In a bowl, mash the squash with a fork, fold in 1/2 a cup of grated Parmigiano Reggiano, nutmeg and a pinch of salt and pepper to season.
For pasta:
In a mixer combine eggs and flours, mix well until dough comes together. Continue mixing for 3-4 minutes until dough is smooth. Remove from bowl roll into a ball and wrap in plastic wrap and allow to rest for at least 30 minutes at room temperature.
To make the Ravioli roll out the pasta by hand or with a machine into thin sheets. Place a small amount of the filling at intervals onto the pasta. Brush around the filling lightly with a beaten egg or water and then layer another sheet of pasta on top. Removing as much air as possible form each ravioli press down well and then cut into rounds or squares.
To Cook:
Add butter to a sauté pan along with fresh sage leaves. Bring a large pan of salted water to a boil and add ravioli and cook for about 2-3 minutes. Once the ravioli are cooked add the melted butter sage and toss gently. Plate and sprinkle with fresh grated Parmigiano Reggiano.