Italy offers so much in terms of diversity and destinations. The Mediterranean, the Alps, historical sites, endless heavenly foods… Each region has its unique charm and characteristic traditions. This month we went to Venice for the best foodie finds off the beaten track.
Venice stands out for its history, symbolic architecture, romantic allure, and vibrant modern art scene. Miraculously built on water, it has maintained over centuries a classical grace and unbeatable atmosphere.
A small island always packed with hordes of tourists 365 days a year, this mysterious town still  hides many forgotten campi (squares) and narrow secret calli (streets) that offer memorable surprises. Regardless where you are,  you're just a few bridges away from a local and authentic discovery. Forget souvenir shops and the restaurants displaying pictures of spaghetti and fried calamari. Get lost in the back alleys, find a traditional bacaro (bar/restaurant) and indulge in authentic treats whilst listening to loud Venetians discuss important matters in dialect. Make sure to enjoy the essence of aperitivo: ombre (glasses of wine) paired with cicchetti (bites, similar to tapas). Our favourite spot in town for this is Estro Vini (ESTRO) offering a wide selection of natural wines and seasonal delicacies:  polpette (meatballs), baccalà (cod creamy spread), moeche (fried soft shell crab), castraure (violet small artichoke grown on the Sant'Erasmo Island) and the incredible selection of tramezzini (small triangular sandwiches filled with all kinds of delicacies). It's a feast for the senses, a great way to fix a meal hopping from bacaro to bacaro and immersing into all the traditional exquisite flavors.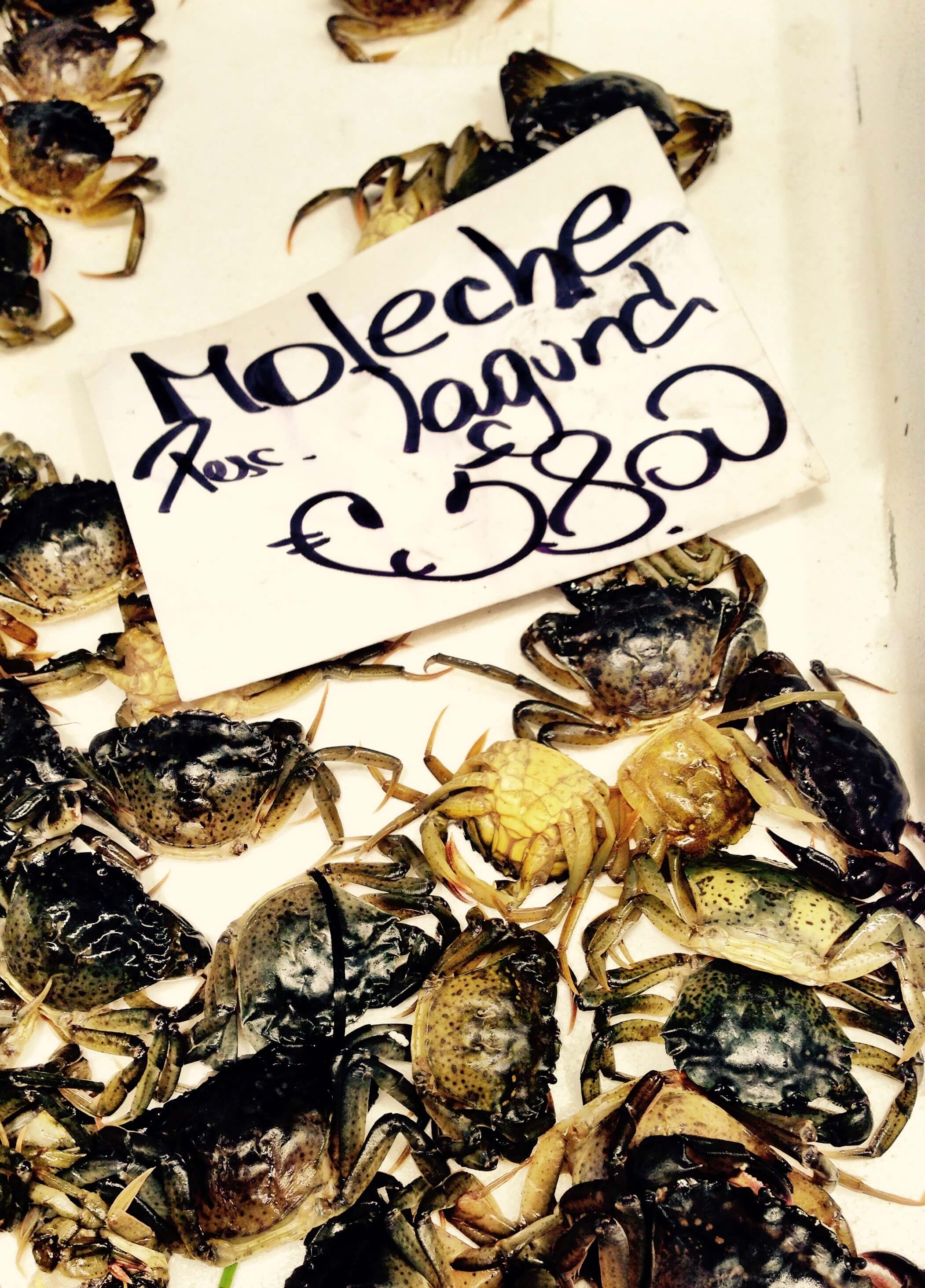 If what you are looking for is a sit down meal, you must go and visit Mauro Lorenzon at La Mascareta, possibly the most charismatic host ever, an incredible wine connoisseur and entertaining character LORENZON. You will be sure to savour the freshest fish and the best selection of wines. A great find is also Alle Testiere ALLE TESTIERE, a seafood classic located in the heart of Venice between San Marco square and Rialto bridge. If you want to experience a real traditional meal, a place where Venetians eat on Sundays with their families, ask a local for directions to Alla vedova – a classic bacaro, so classic that it doesn't have a website. For an exceptional treat, book a table at Da Fiore DA FIORE, tradition brought to the next level. Don't miss out on a Campari drink at historical Harry's Bar open since the 1920's, filled with a charm from another era HARRY'S. Dive into history and have breakfast in the center of San Marco square at Caffè Florian FLORIAN open since the 1720's, said to be one of the oldest bar establishments in the world. Anyone that loves food must go to the food markets near Rialto bridge, a hustling scene, with loud vendors and local shoppers eager to find the freshest fish and the tastiest vegetables.
Where to sleep
Architecture is one of the highlights of this marvellous destination, so sleeping in a charming place will really make your stay. Agenzia views on Venice rents apartments and luxury homes VIEWS all across the island. Hotels such as Hotel Danieli (DANIELI) and Gritti (GRITTI) are definitely worth the spend.