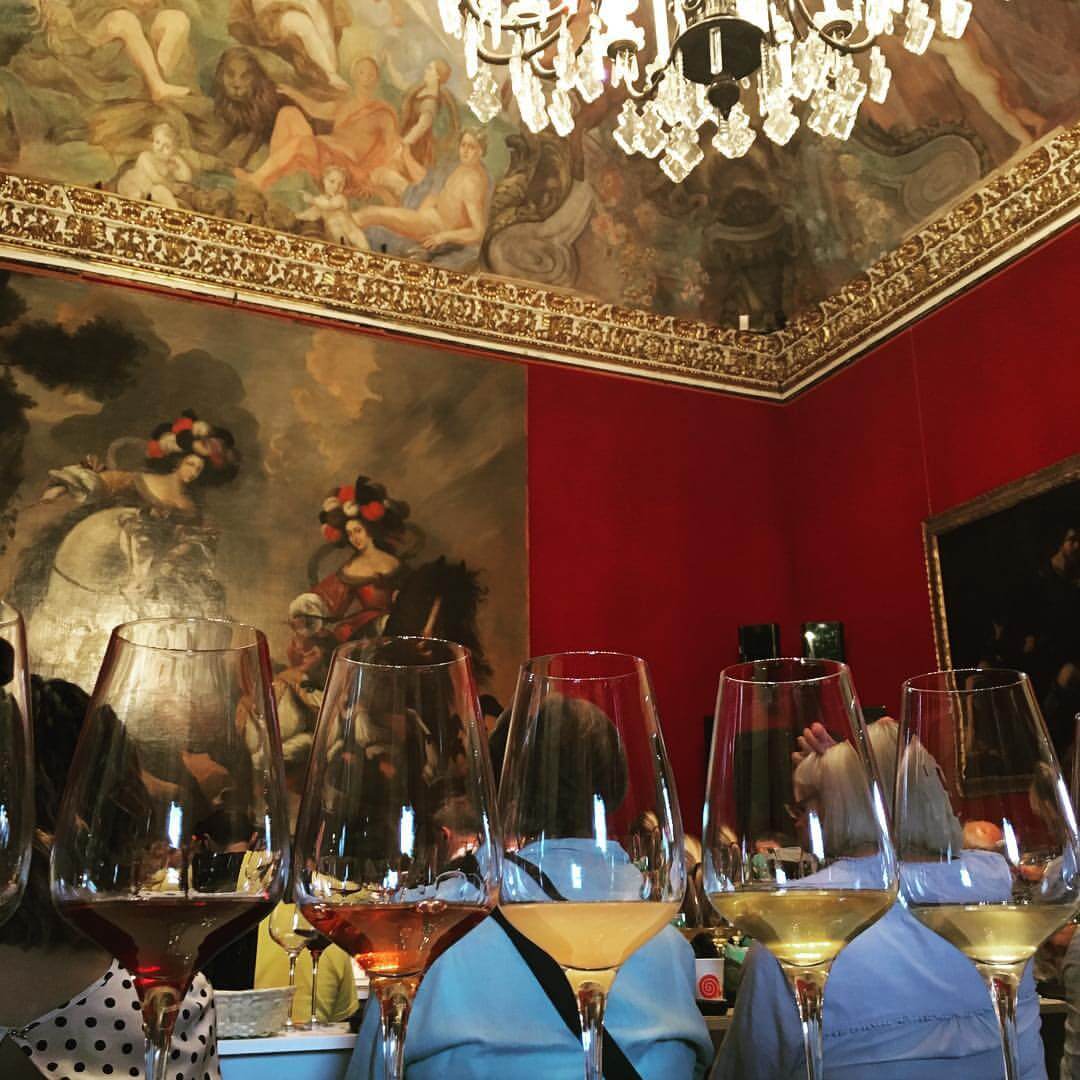 Orange wine tasting at Slow Food's main international fair,  Salone del Gusto in Torino, Italy.
Orange is the color of fall, so why not taste a glass of this new particular wine that is on everyone's lips? It's not made from oranges and it's not that modern of a process either: way back in Roman times white grapes were commonly fermented this way. A very old tradition, that has seen a rebirth in the late 80's with pioneers such as Gravner and Radikon who gave birth to the orange wine movement in north eastern Italy. Basically, it's about making white wines as if they were red. In conventional white wine making the grapes are pressed and skins immediately separated and discarded. Instead in red wine production the skins are left in contact with the must (soon-to-be wine) during fermentation. This same technique is applied to orange wines: the white wine grapes' skins are kept in contact with the must throughout fermentation. This helps extract color, flavor and natural antioxidants called tannins that help create a stable wine. This is why orange wines are in most cases associated with natural wines – if made correctly they need no intervention at all to maintain their longevity and stability. It is important to clarify a common misconception: orange wine isn't equal to natural wine, and vice-versa. Natural wine can be sparkling, white, orange, rosè, red and sweet. Orange wine can also be produced conventionally. So what exactly defines a natural wine?
In recent years the movement has really hit, with dozens of natural wine fairs between Italy, France, London, Vienna and Berlin. This year even New York stepped in. All the most vibrant cities across the globe are sprawling with wine bars that focus on these gems, and important restaurants such as Noma (4 times best restaurant of the world) have wine lists that exclusively propose this approach. The term is used to loosely describe the philosophy of winemakers who grow their grapes with no chemical additions, hand-harvesting the fruit and avoiding the addition of industrially produced yeasts, keeping sulphur additions to a bare minimum, if added at all. The whole focus is on the fruit, the land and the vintage. It could be defined as a "zero intervention" approach. Most people don't know that winemakers can add dozens of ingredients to their wine and apply just as many processes to correct mistakes and standardize flavors, without being required to list them on the label. Keep in mind that wine is one of the few food industries that is not regulated by labelling laws. Modern conventional cellars look more like chemical labs than the romantic ideal we all have fixated in our minds. Today's industrial winemaking leaves very little to nature. On the other hand minimal intervention or natural wines use no unnecessary chemicals, processes or treatments, resulting in a product that's more honest and reflective of its region. These wines really tell unique and diverse stories about where they come from and about the style of the winemaker. Honest wines, that are not afraid of showing who they really are.
Taste orange wines with an open mind. Don't think about them as whites, enjoy their versatility and depth of flavor. They pair amazingly with food, most food in fact. Some of our favorites are cheese, charcuterie boards and poultry dishes.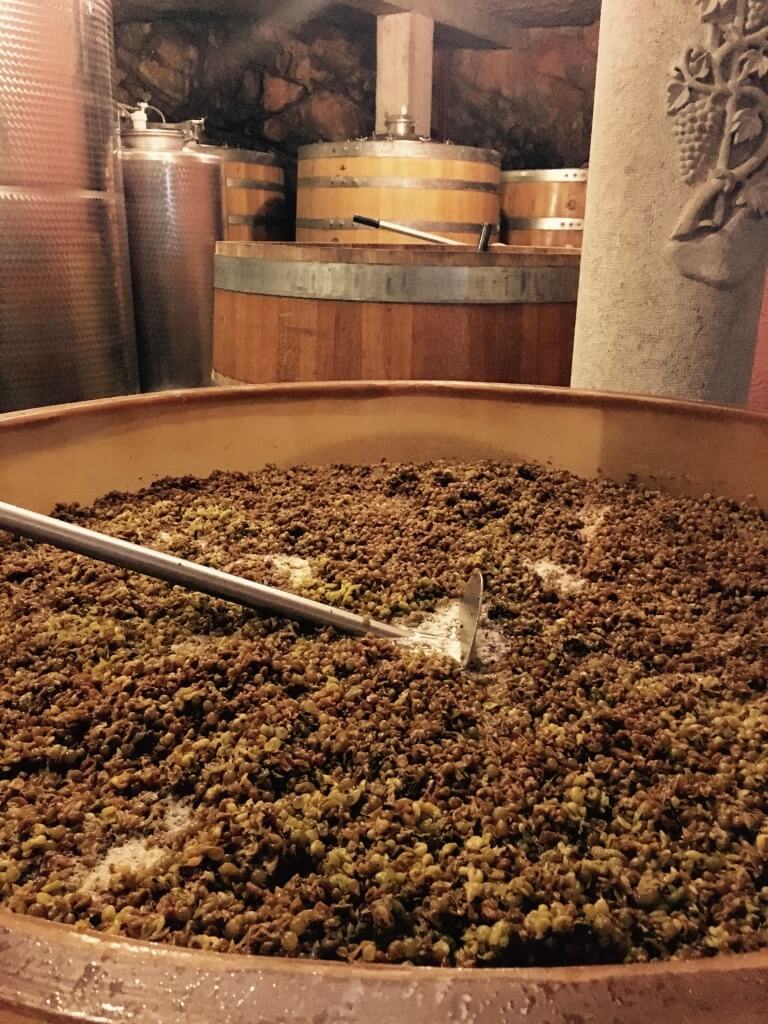 Orange wine during skin contact fermentation, Zidarich cellar, Carso Italy.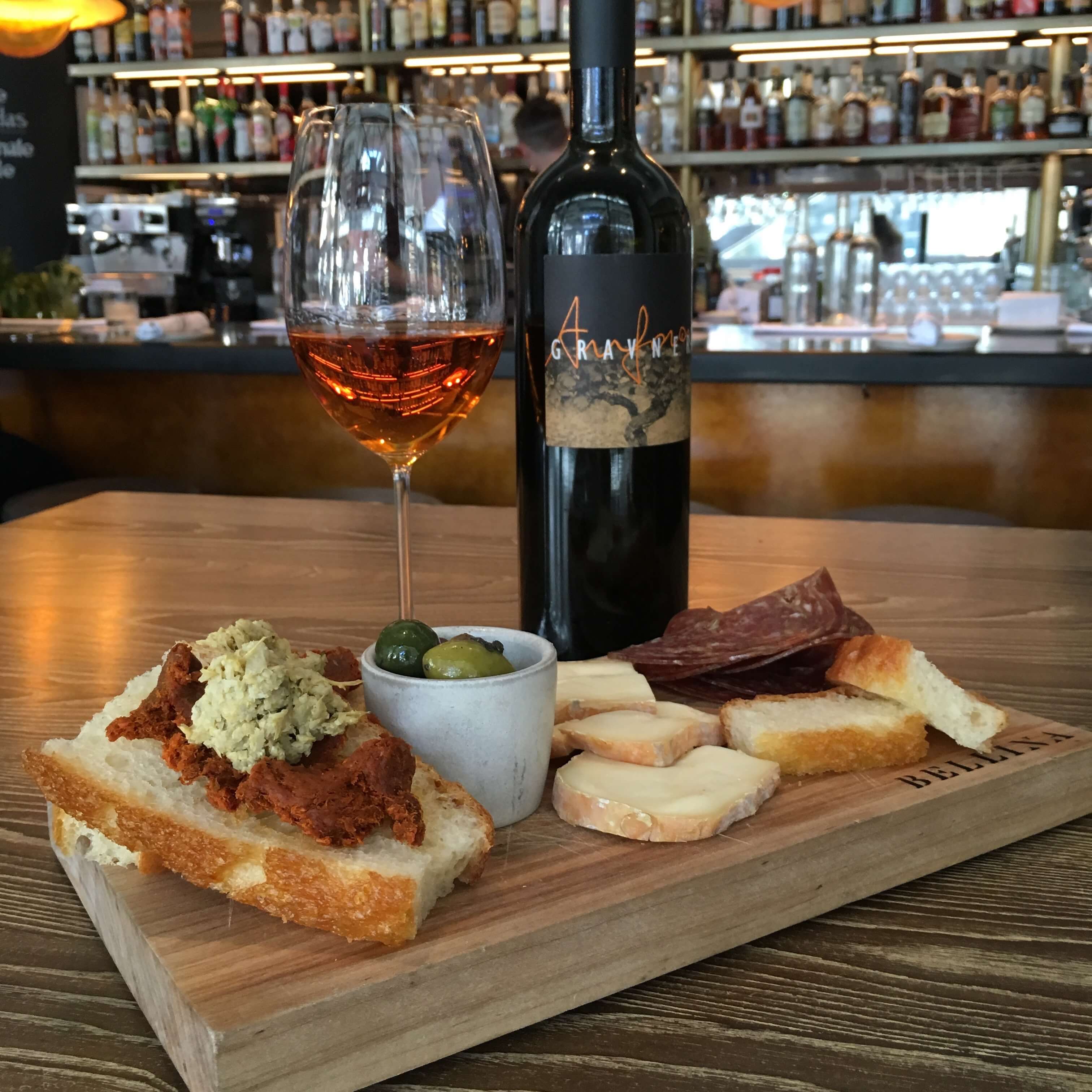 One of the most iconic orange wines of our times, Ribolla Gialla by Josko Gravner, aged in clay vases called Amphora.