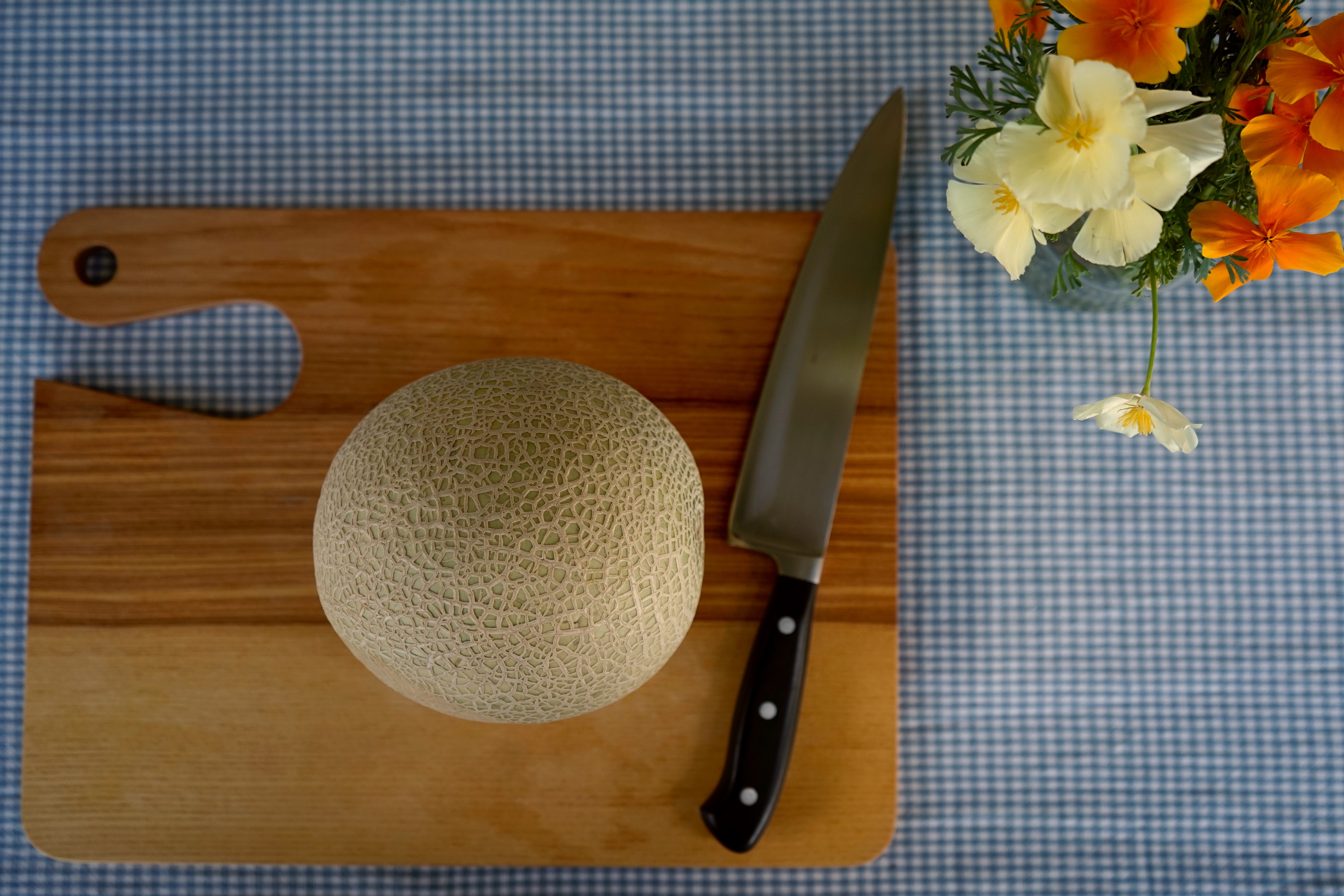 Among the many fruits this incredible season provides, capable of giving you that summery, beach-life feeling even if you're stuck at work, the cantaloupe (maybe you call it rock melon) is indeed one of our favorite. Italians eat it just as is: when buying it they carefully smell the outside to check for that sweet scent that literally slips through the outer core (proof that it is ripe & ready) and just throw it in their beach bag with a knife, ready to slice and enjoy with friends after a swim.Another very Italian way is to pair it with Prosciutto Crudo (a sweeter Parma or a saltier type…that depends on personal taste). "Prosciutto e Melone" is to die for, trust us, and so simple to prepare: cut your cantaloupe in slices (take the seeds and outer crust out, of course) and gently cover with thinly sliced prosciutto…once you tried it, it will become mouthwatering just to think about!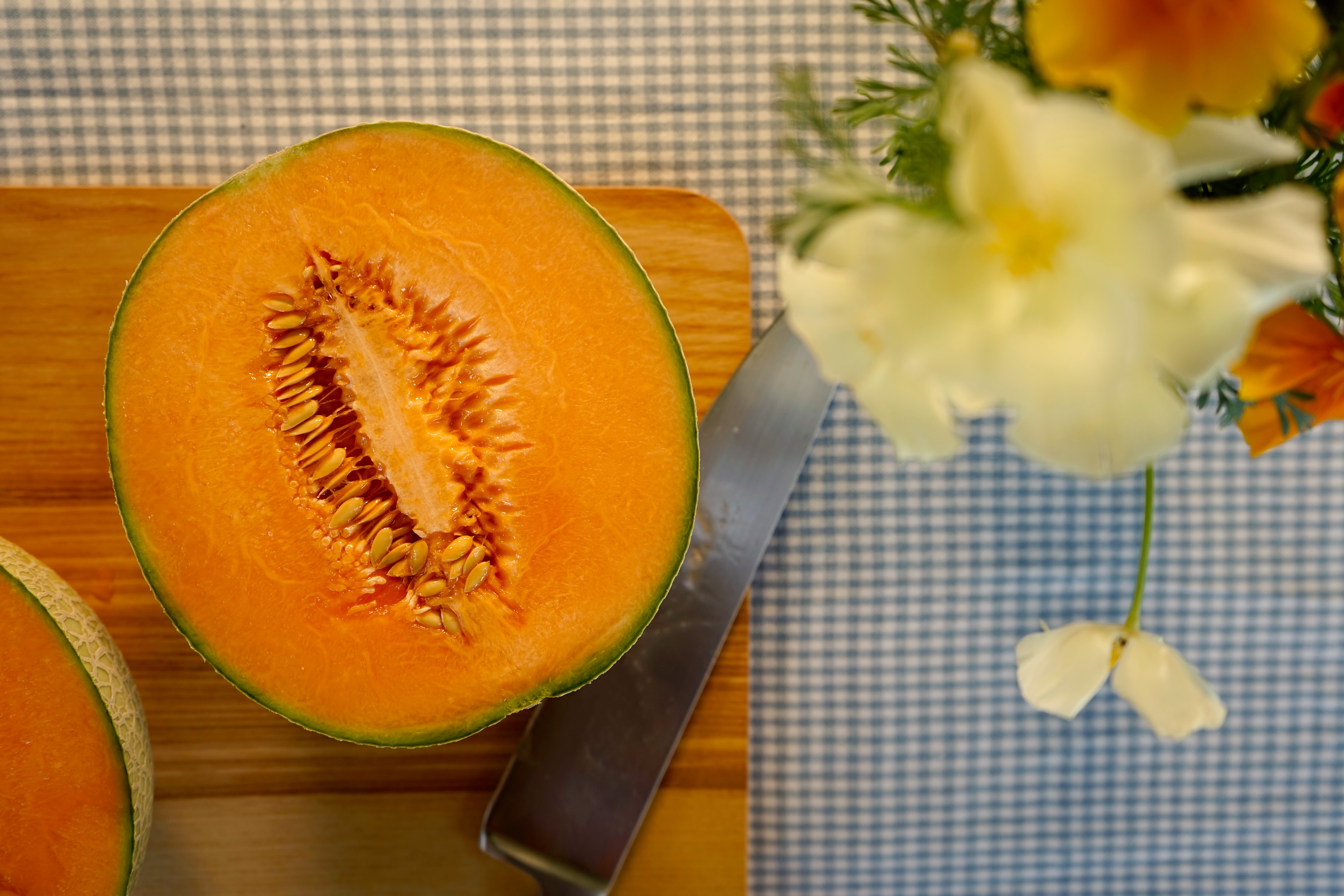 A little trivia on the name: it comes from the Italian "Cantalupo" which used to be a papal county seat near Rome, where the fruit was introduced from Aremnia, though most likely it originated in a strip of land going from South Asia to Africa.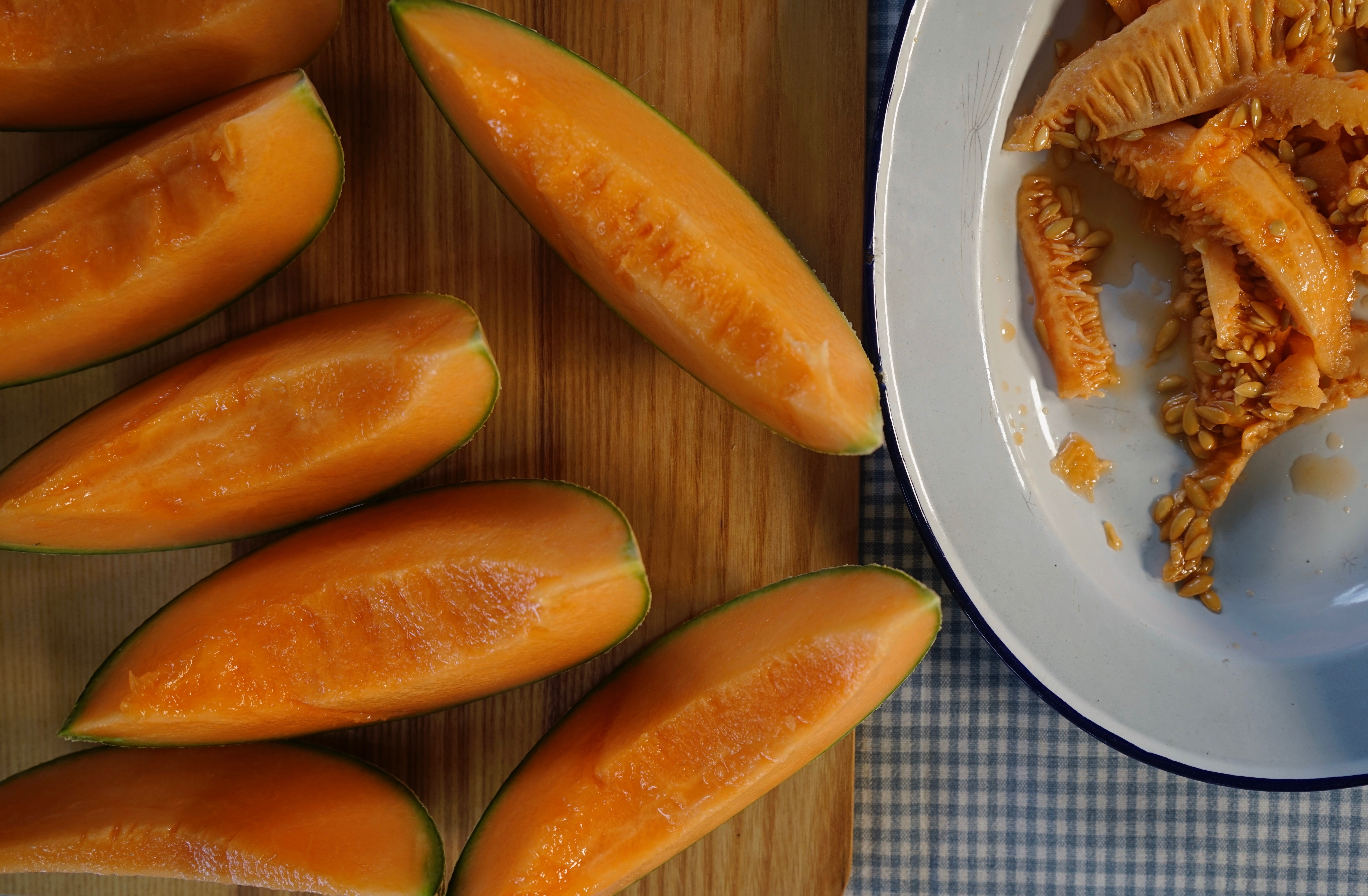 Its consistency and taste make it incredibly versatile in the kitchen. You can for instance enjoy it in the morning with your yogurt & granola, but it makes for some incredible salads as well. We're ready to bet you will love our own version with pesto, feta and olives. Follow the recipe below, check our video and be ready for your taste buds to get all excited…
Yield: serves 4
Prep time: 10 minutes
Ingredients
Cantaloupe, 1 whole diced
Feta cheese, ½ pound
Pesto, 5 ounces
Black taggiasca olives, 3 tablespoons
Extra virgin Olive Oil, 2 tablespoons
Fresh basil to garnish
Salt and pepper to taste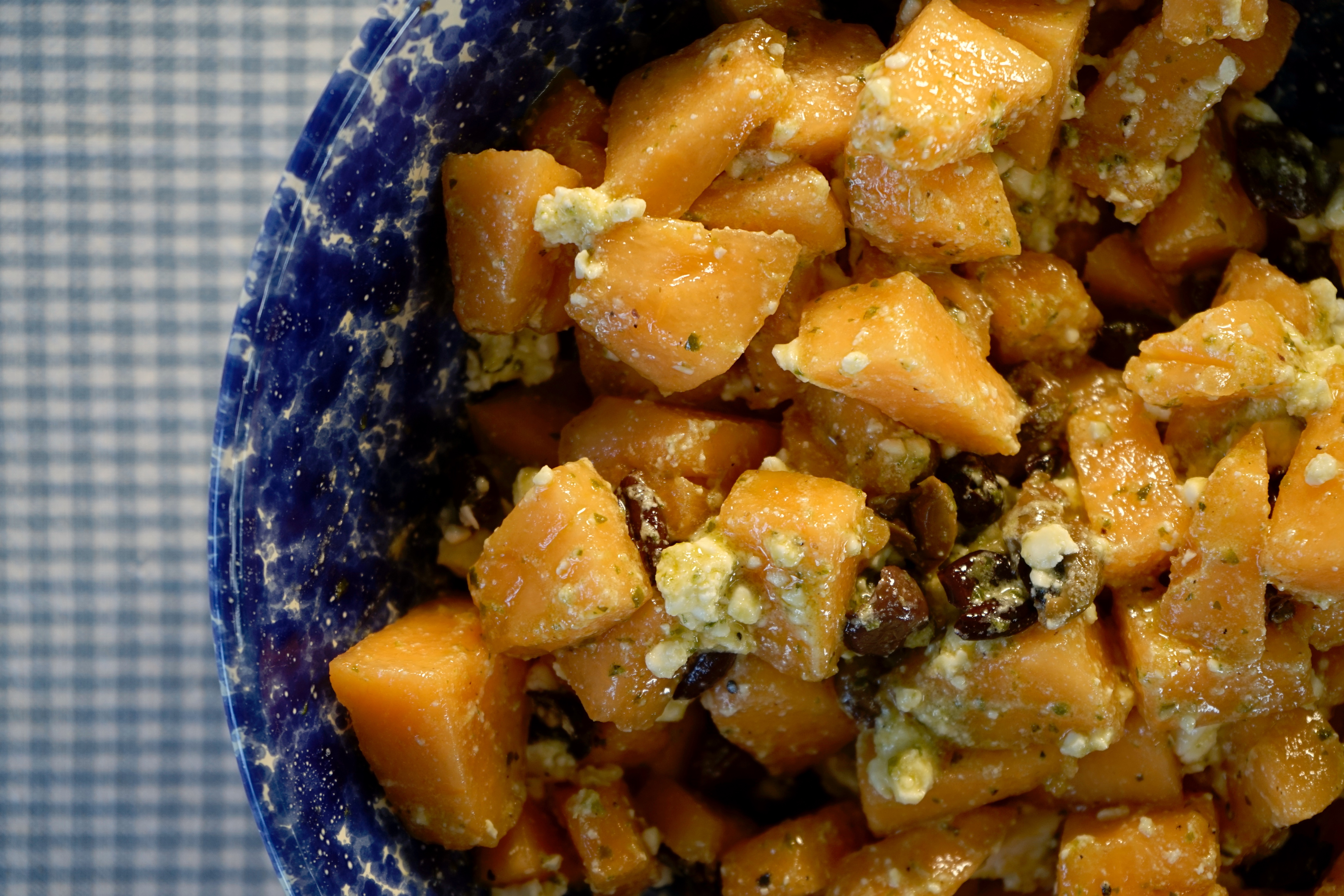 Method
Scrape seeds out of the cantaloupe, dice and mix with all other ingredients in a bowl. Crumble the feta with your hands – the texture will be more pleasant. Garnish with basil. Serve chilled with a glass of crisp white wine.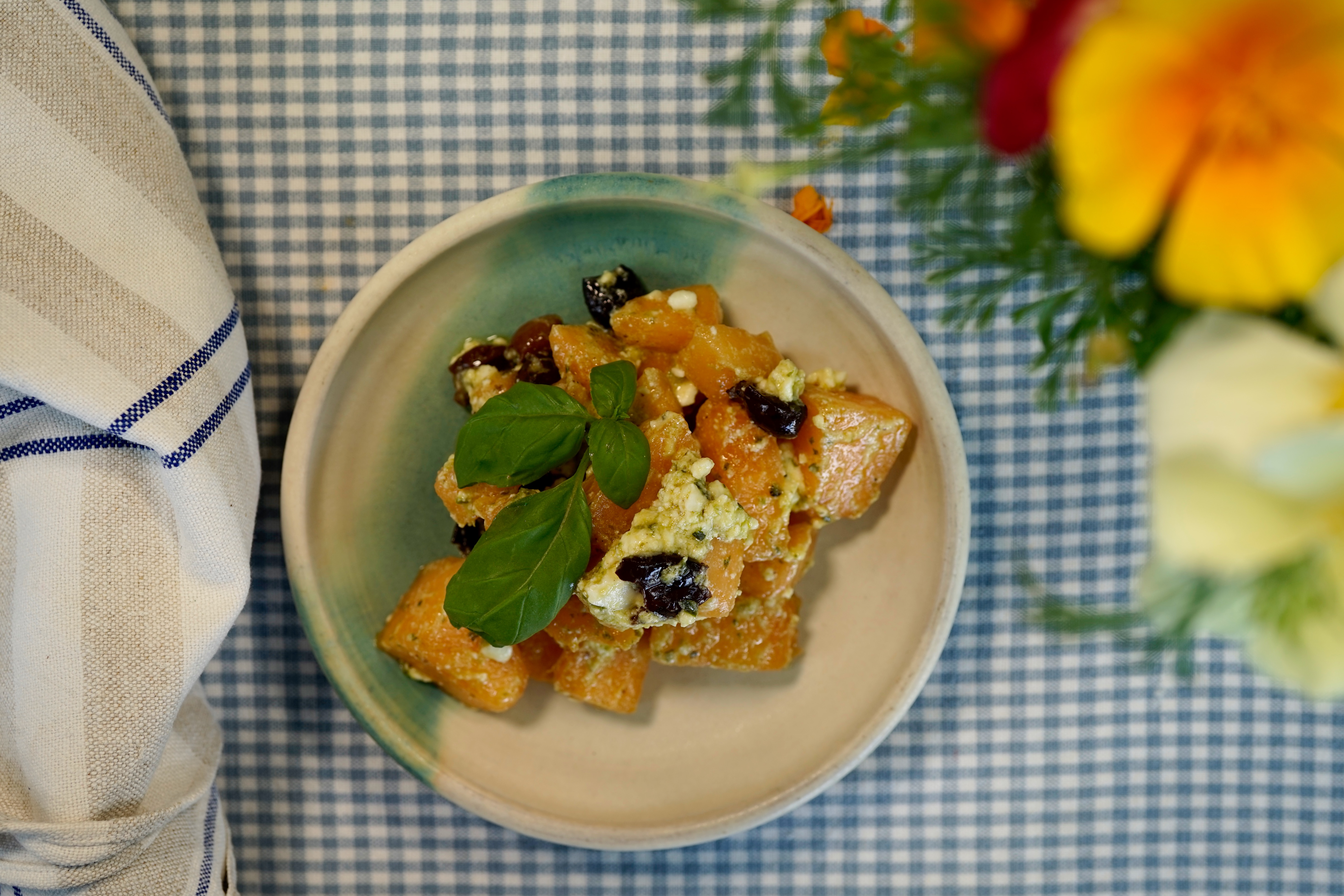 Buon Appetito!