Making gnocchi is easier than making your own fresh pasta, it may sound intimidating but it shouldn't. There are a few tricks to follow that will make your life so much easier. The first nonna (granny) tip not to undermine is to use the right potato. 'Old' potatoes are what you're looking for, not the newly harvested ones, but those that have been sitting for a while, ideally last year's harvest, as they have a higher concentration of starch and a lower content of water. This permits us to use less flour, and achieve a nice and fluffy texture. You don't want to use too much flour, seriously the dough may seem sticky at first if following these proportions, but the last thing you want is to taste flour over potato and have a rock-hard bite. When it comes to consistency using the egg is also an essential part of the recipe. Lastly, peel and mash the potatoes whilst they are still hot; you may burn your fingertips a little but it's worthwhile. Follow these simple tips and you will master the art of gnocchi making. Here is a simple summer recipe to celebrate the arrival of tomato season, gnocchi are great year-round served with different sauces.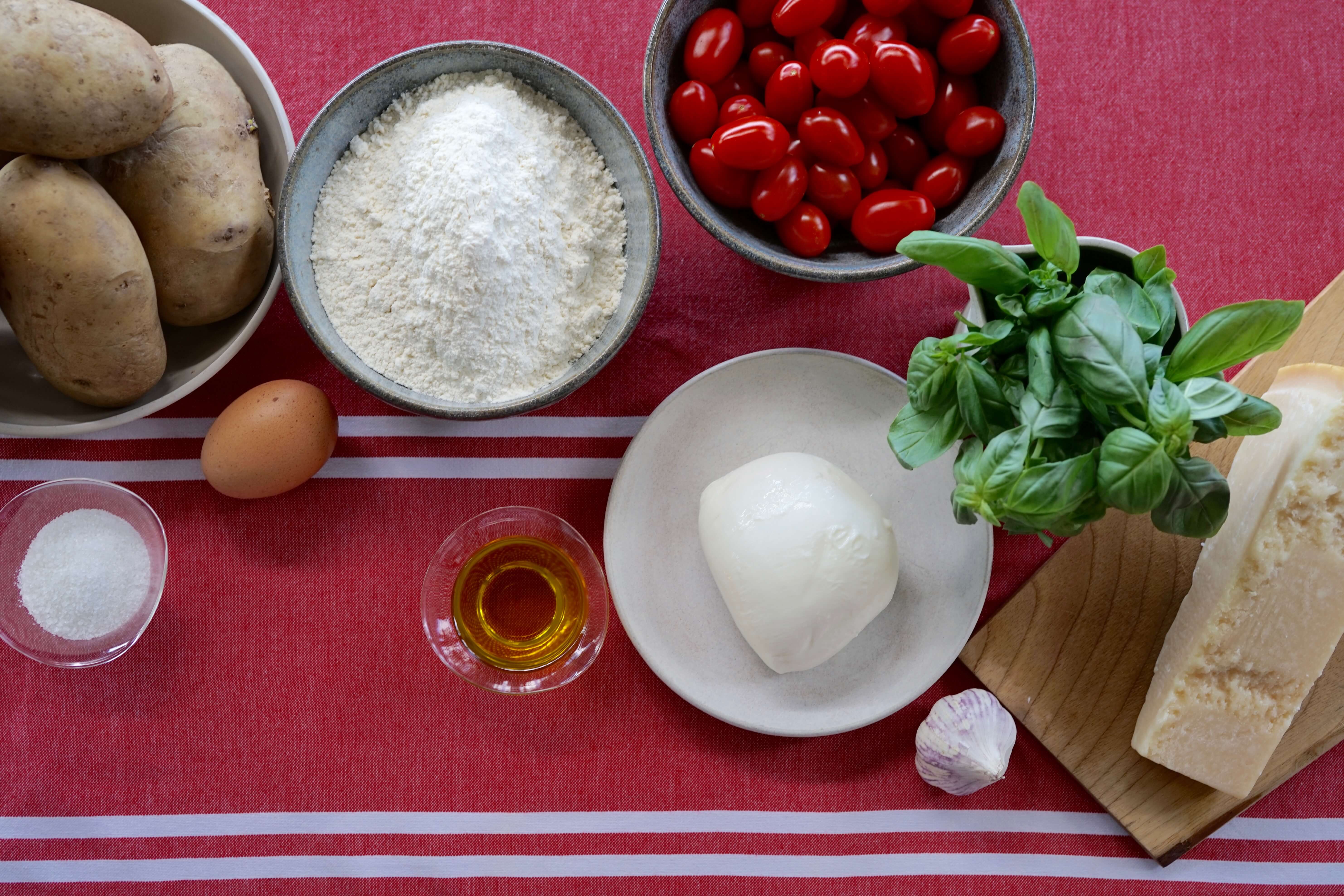 Gnocchi alla Sorrentina
Recipe for 4
Ingredients:
Potatoes, 2 lb
"00" Flour ½ lb, plus extra for working the dough
Egg, 1
Salt, 3tbsp
Garlic, 1 clove
Datterino or cherry tomatoes, 1 lb
Basil, ½ bunch
Mozzarella, 1 ball
Parmigiano Reggiano cheese, 4 tbsp
EVOO, 2 tbsp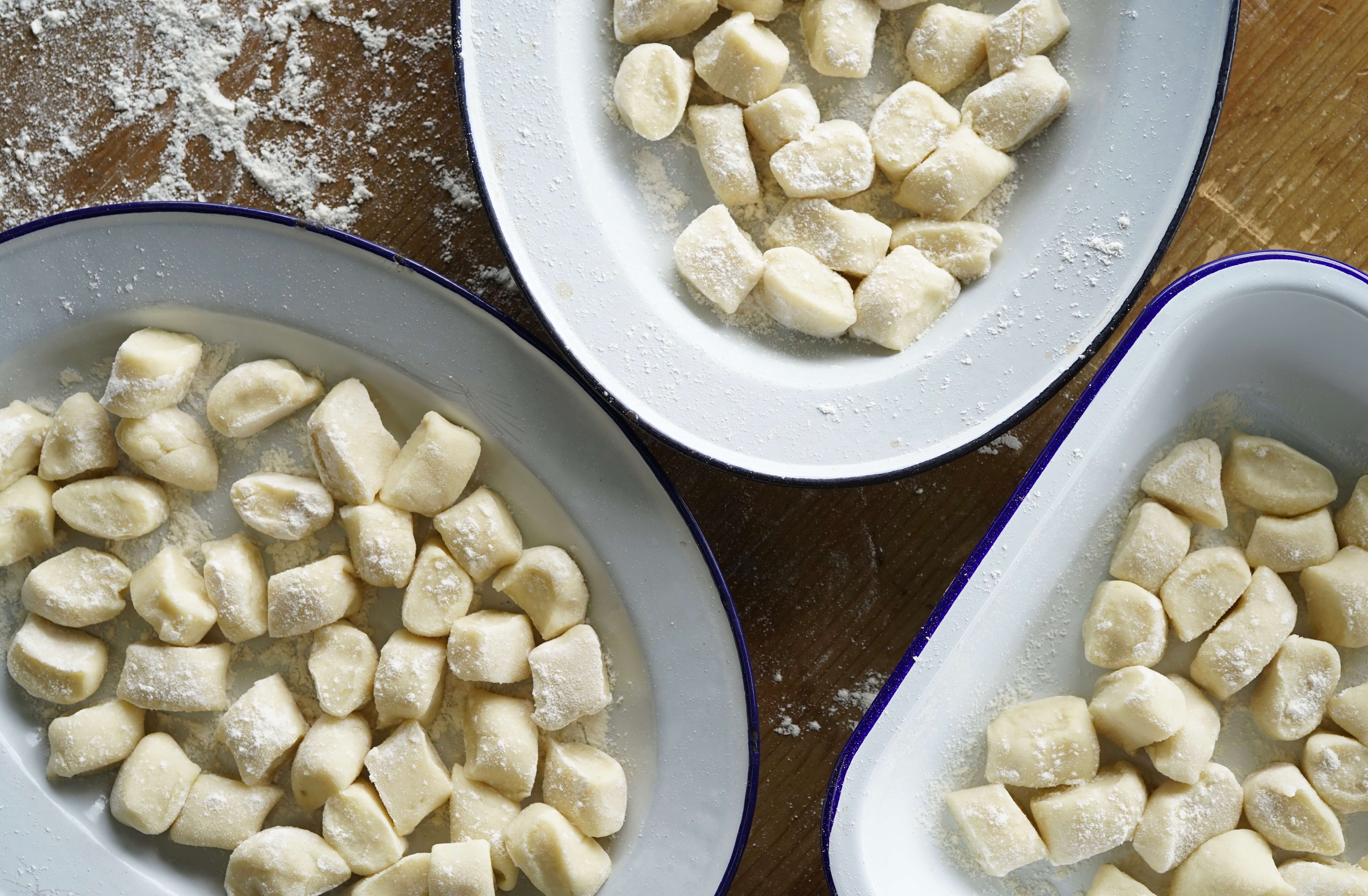 Method:
Gnocchi
In a pot of boiling water (2 quarts approx.) cook the potatoes skin on (approx.. 30 mins.). Once cooked through, drain, peel and mash whilst still hot, using a potato masher. Add egg, 1 tbsp salt and flour, mix together into a dough. Roll into cylinders about 2" in diameter and cut into 2" length gnocchi. Make sure to flour your surface and dough throughout, to prevent sticking. Salt the boiling water (2tbsp) and cook the gnocchi for about 3 minutes, or a little after they rise to the surface of the pot.
Sorrentina sauce
In a pan add a tbsp of EVOO and sizzle a peeled garlic clove. Add halved datterino tomatoes and cook for about 5 minutes. Once gnocchi are cooked add to pan, season with 1 tbsp of EVOO, fresh torn basil and torn mozzarella. If desired serve with grated Parmigiano Reggiano cheese.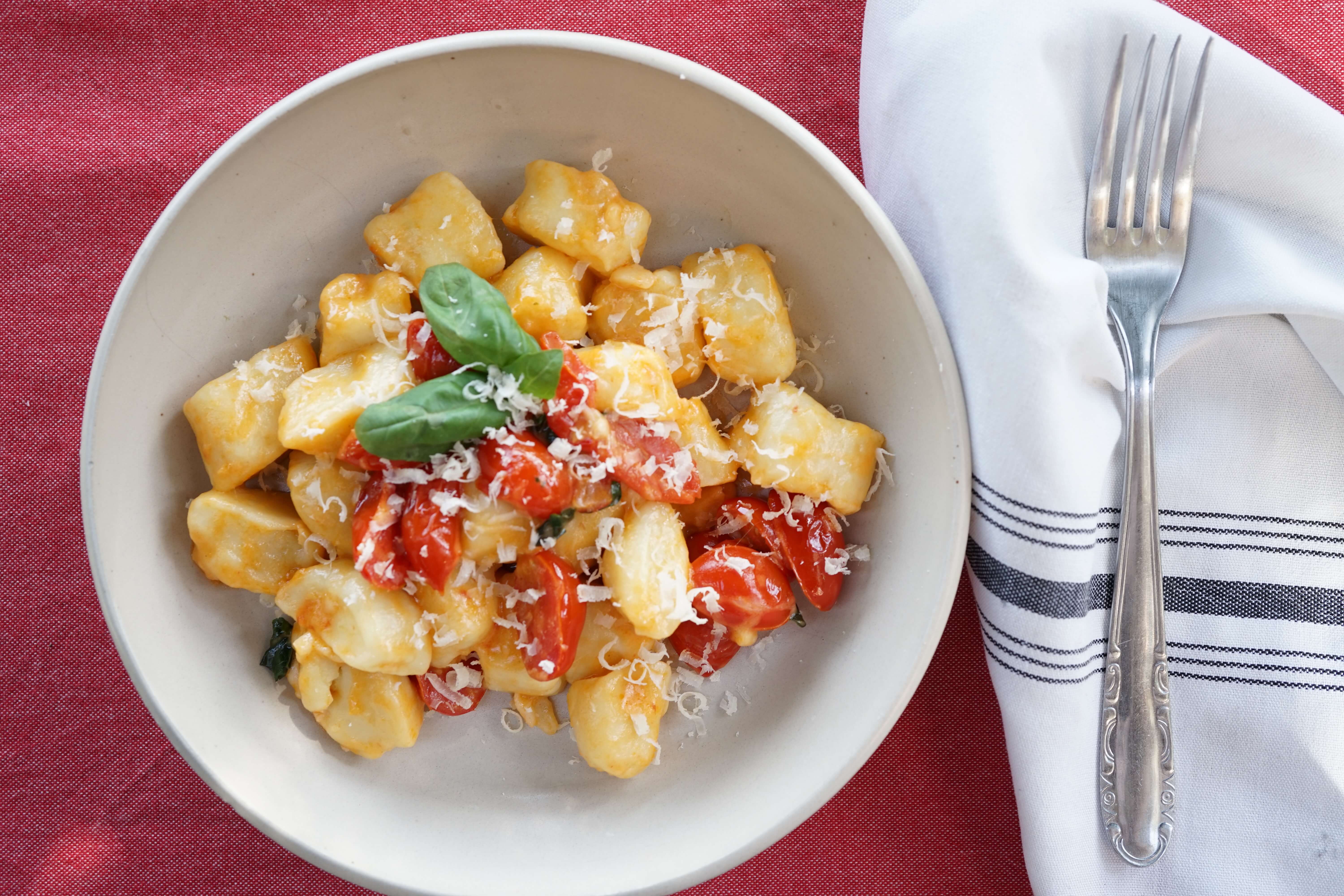 Buon appetito!