Most Italian restaurant tables always feature grissini (breadsticks), a very traditional crunchy bite to munch on whilst going through the menu. Originally from the Piedmont region, they were invented in the 17th century as a remedy to Duke Vittorio Amedeo II of Savoia's digestion problems. Struggling to come up with solutions, his doctor asked the court's bread maker to come up with a crunchy and very light bread variety. The baker took a piece of the bread dough commonly used for "ghersa",  a typical bread from Turin, shaping into thin crispy strips thus eliminating the soft inside part which was the hardest one to digest. For the first time the Duke could comfortably eat bread, and the legend goes that thanks to this recipe he recovered his health entirely, becoming the first King of the Savoia dynasty just a few years later. Some say the ghost of the Duke still roams the halls of his castle wielding a grissino.
Since then they boomed in popularity, even becoming a favorite of Napoleon who established a dedicated postal service to have them delivered to France. They come in all shapes and flavors, and are quite easy to make at home. So dive into the following recipe of this Piedmontese classic: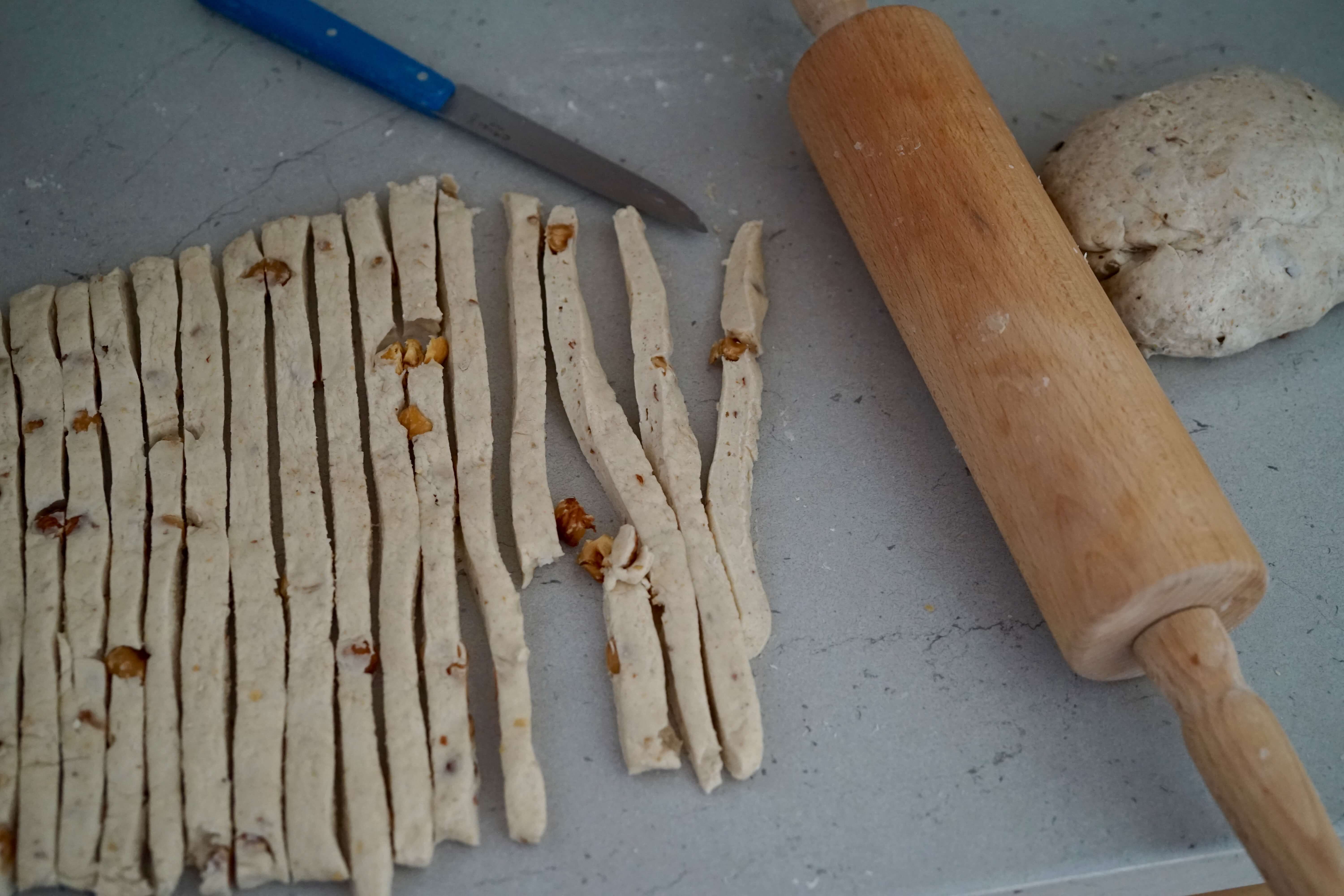 Grissini alle nocciole – Breadsticks with hazelnuts
Ingredients
Yeast, 1 ounce (2 tablespoons)
"00" flour, 2 pounds (1 kg)
Luke warm water, 2 ½ cups
Sea salt, 2 tablespoons
Sugar, 1 tablespoon
Extra virgin olive oil, 3 tablespoon
Hazelnuts, 1 pound
Method
Place the yeast, sugar and a splash of warm water in a bowl. Let it sit for a few minutes and let it do its thing. Add all ingredients in the bowl and mix (electric mixer) or kneed until smooth  and  uniform.  Cover  the  bowl  with  a  damp  clean  tea  towel  and  let sit  for  about  2 hours, or until the dough has roughly doubled in size. With a rolling pin, roll the dough into a 1" thick rectangle. With a knife cut it into 1" thick strips. Place on an oven tray with greaseproof paper.
Bake at 375°F for about 15 minutes or until light brown.
Try serving wrapped with prosciutto crudo.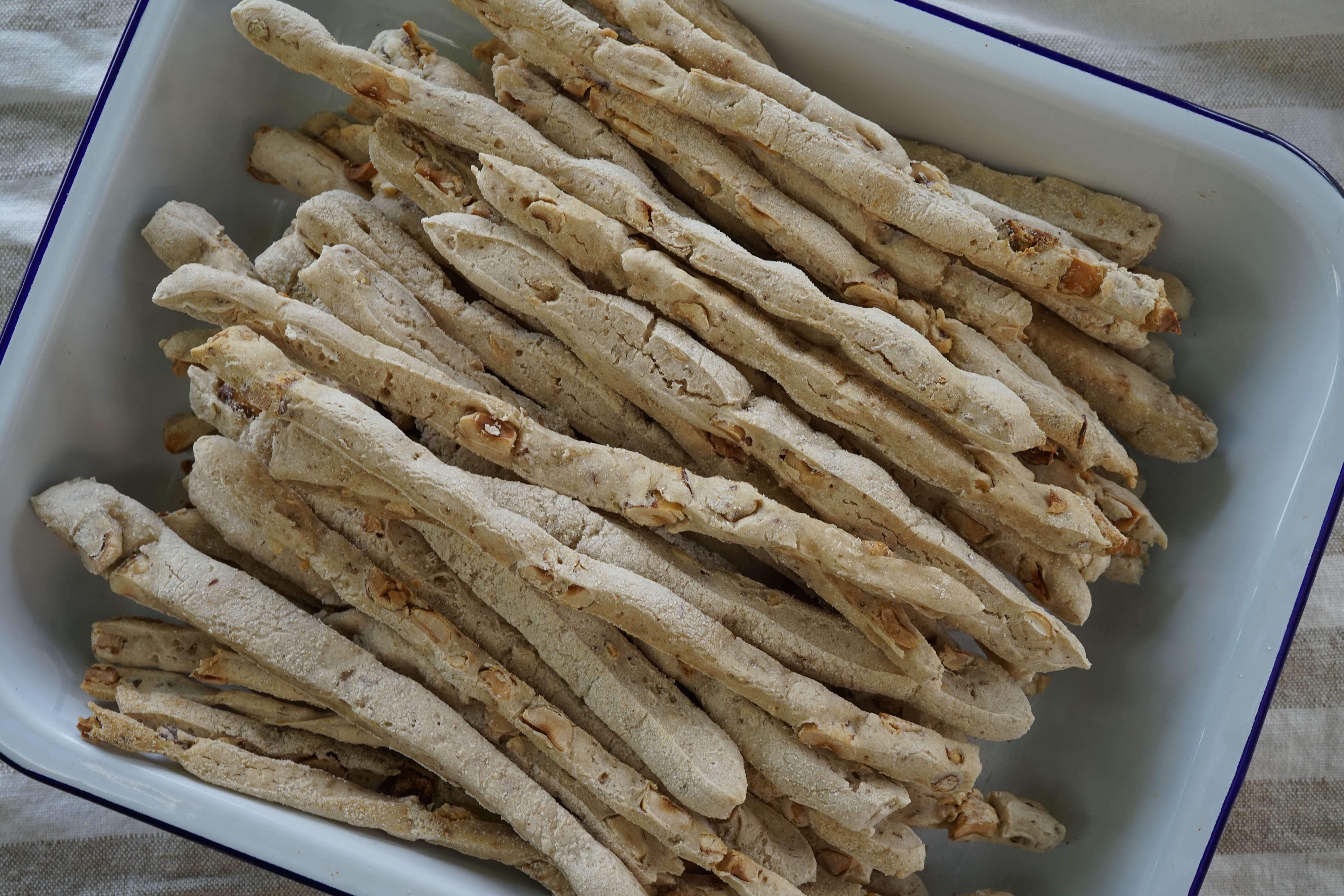 Buon appetito!